Chef Matsumura and a surprise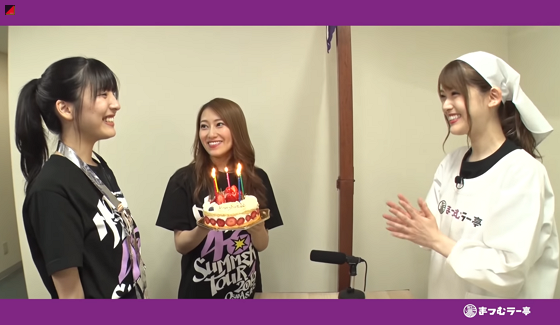 Chef Matsumura has opened her ramen stand this time in the Kyocera Dome, Osaka, and during a lesson for the 4th generation, she is surprised by Nogizaka46 Captain Sakurai Reika, who brought a birthday cake for Chef Matsumura and Hayakawa Seira.
Chef Matsumura again presents Sapporo Ichiban Cup Noodle from Sanyo Foods together with Nogizaka46 members during the Nogizaka46 Manatsu no Sengoku Tour 2019. This time with Sakurai Reika, Shinuchi Mai, Kanagawa Saya and Hayakawa Seira.
---
All Videos with ENG-Subtitle by Seafood Icecream