The Slope Podcast Episode 92 – Sakamichi Scandals and Keyakizaka46's First Senbatsu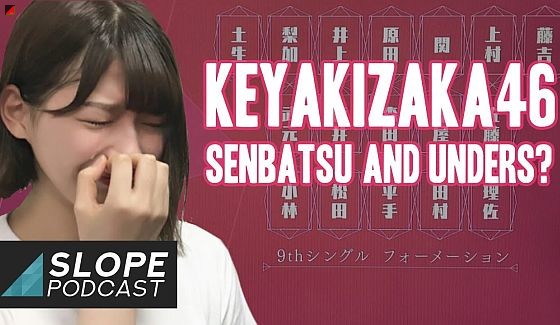 The Slope-Club crew has a special guest this time, Maris. The topics are this time:
– Nogizaka46 new Cup Star commercial
– Nogizaka46 Baitoru commercial
– New Nogizaka46 mouse computer commercial
– Sakamichi Kenshuusei members unveiled
– Iguchi Mao Scandal
– Hinatazaka46 3. Single announcements
– Oda Nana Scandal
– Keyakizaka46 9th Single Senbatsu announced
– Matsumura Sayuri Preview "Tokyo Wine Party People"
– Shiraishi May not preview "Sumaho where Otoshita Dake Nanoni"
– Nogizaka46 New Show "Konno-san Hottoite Yo"
– TV Show Review.