Takayanagi Akane leaves the SKE48 nest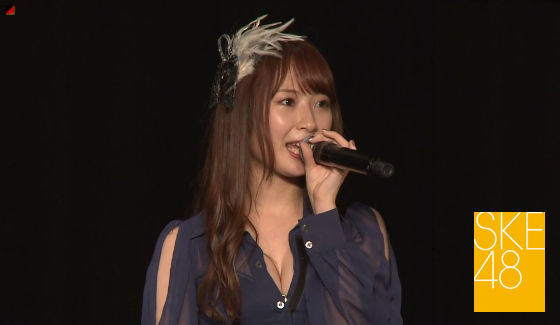 SKE48 Team KII member Takayanagi Akane announced her graduation from the group on 5 October 2019 during the midnight show held on the 11th anniversary of the group in the SKE48 Theater. She will leave SKE48 in spring 2020.
Takayanagi Akane belongs to the second generation of SKE48 and is a founding member of Team KII, which was formed in 2009. Takayanagi Akane is known as a bird lover and has given herself the nickname "Churri", after the bird song of one of her birds. She is also a photographer and has held several photo exhibitions.
SKE48 チームKll 高柳明音卒業のご報告https://t.co/P85J2Ue87m pic.twitter.com/PF2oRnHfGZ

— SKE48 (@ske48official) October 4, 2019