Imaizumi Yui Starring role in "Azumi" Stage play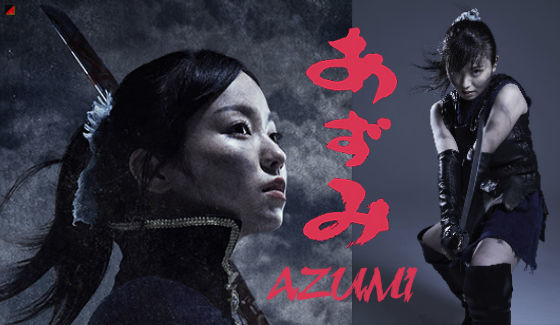 The well-known historical manga "AZUMI" by Koyama Yo gets a new theater adaptation. After EX-AKB48 member Kawaii Rina (2015, 2016) this time EX-Keyakizaka46 member Imaizumi Yui will play the role of the female Assassin "AZUMI". "Azumi Sengoku-hen" will be performed in March 2020 at Bunkamura Theatre Cocoon, Tokyo, and in April 2020 at Cool Japan Park, Osaka.
The old master Jiji is commissioned by the Tokugawa Shogunate to set up a group of assassins. Their task is to eliminate the three allies of Toyotomi Hideyoshi, Nagamasa Asano, Kiyomasa Kato and Masayuki Sanada in order to prevent a new civil war from breaking out.
Azumi is discovered by Gessai and his entourage of young students as a little girl who kneels next to her dead mother's body without any visible emotions. She is then educated by him in the martial arts of swordplay and the art of assassination.