Did fans mob Yahagi Moeka out of AKB48?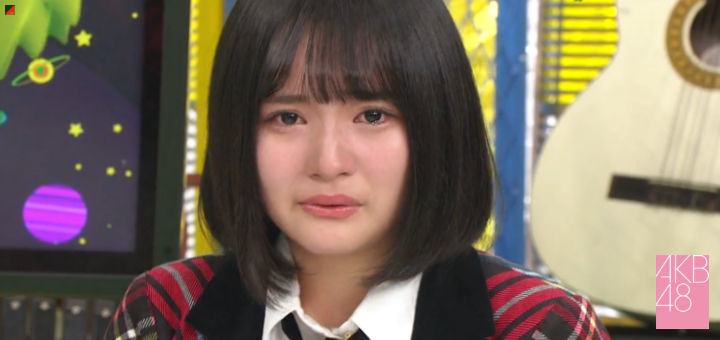 AKB48 3rd Generation Draft member Yahagi Moeka announced her graduation from AKB48 on 27 October 2019 during the TV show Mirai Monster. She will leave the group with the handshake event on 1 February 2020.
Yahagi Moeka, who is currently the center of AKB48's 56th single "Sustainable", reported in the AKB48 blog that she had already thought about leaving AKB48 several times, but the AKB48 staff asked her to stay again and again. Although she became AKB48 member just recently starting January 2018, her talent made her known beyond the group. Shortly after her promotion to a full Komiyama Team K member in December 2018, she got a solo concert and a photobook. Due to her singing talent she came second in the first "AKB48 Group Kasho Ryoku No. 1 Chain Iron" and only had to admit her defeat to Nojima Kano (SKE).
This summer she became a victim of mobbing by her classmates, which sold private photos to the Japanese tabloid magazine "Shukan Bunshun". AKB48 fans opened a witch hunt on Yahagi Moeka. Although her popularity ratings have recovered in the meantime, unpleasant comments in topics about Yahagi Moeka keep appearing. Recently there have been many negative comments about her figure, which have also attacked Team K Captain Komiyama Haruka.
【矢作萌夏 卒業に関して】

先程放送されました「ミライ☆モンスター」にて、込山チームK 矢作萌夏がAKB48の卒業を発表致しました。
矢作より、ファンの皆様へ卒業に関してのコメントが御座いますので、こちらを御覧ください。#矢作萌夏 #AKB48 #卒業#ミライモンスターhttps://t.co/9QiTXgylhf pic.twitter.com/c8faJRG36Q

— AKB48 (@AKB48_staff) October 27, 2019
[ENG] AKB48 56th single Sustainable's center Yahagi Moeka announced she will graduate from the group with the HS event at Intex Osaka on Feb 1.

An English translation of her comment frm the AKB48 blog:
"I will never forget everyone for the rest of my life."#矢作萌夏 #AKB48 pic.twitter.com/y26IOj8jnJ

— ひぃちゃん応援者@みうD (@8c3iy0PhNlJU5WX) October 27, 2019