Tanikawa Airi graduates from NMB48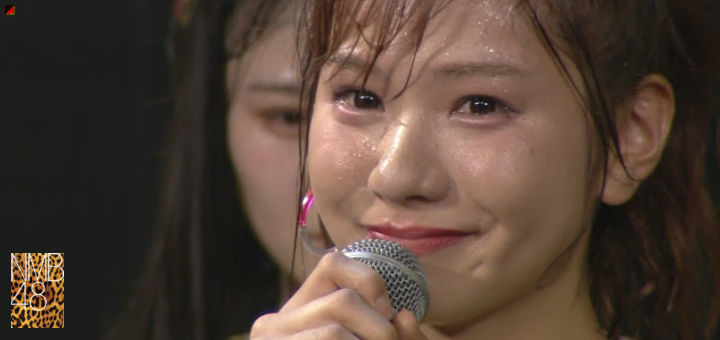 NMB48 Team N member Tanikawa Airi announced her graduation on 2 November 2019 during the Team N show "N Pride" at the NMB48 Theater. She will leave NMB48 this year. NMB48 has announced a graduation concert for 19 December 2019 at Zepp Namba.
Tanikawa Airi belongs to the 2nd generation of NMB48 and joined the group in 2011. "NMB48 was the first serious thing in my life, and has shaped me greatly," Tanigawa told fans in her speech. "I will leave NMB48. What I learned here lets me graduate from NMB48 with a lot of experience and confidence in myself".
おはようございます?
卒業発表から一夜…
なんだか今とっても不思議な気持ち✨
本日は、横浜にて握手会
宜しくお願い致します☺️?
沢山愛を伝えさせて下さいっ♥️ pic.twitter.com/D9h4m0fK38

— 谷川愛梨 (@_Airi_Tanigawa) November 3, 2019