Kashiwagi Yuki leaves AKB48 – not before mid 2021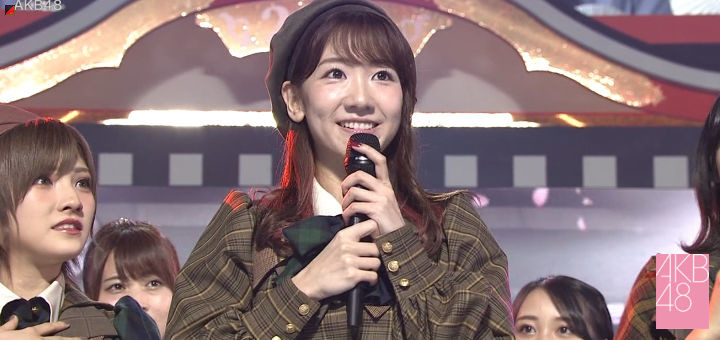 In March 2009 AKB48 published with "10nen Zakura" an outlook on the future in 10 years. But 10 years later Maeda Atsuko is married and mother, not Oshima Yuko, Takahashi Minami married and Shinoda Mariko married and pregnant. Out of the original 20 members of the Senbatsu, only four are still active in the AKB48 Group. These are AKB48 Team A founding member Minegishi Minami, AKB48 5th Generation Miyazaki Miho, SKE48 founding member Matsui Jurina and AKB48 Original Team B member Kashiwagi Yuki.
AKB48 presented during the music show "Best Hit Kayousei 2019" the song "10nen Zakura" with Kashiwagi Yuki as center and Kashiwagi Yuki had a message to the fans after the song: "I have good news for everyone today! Because I love AKB and idols, I won't graduate until I'm 30".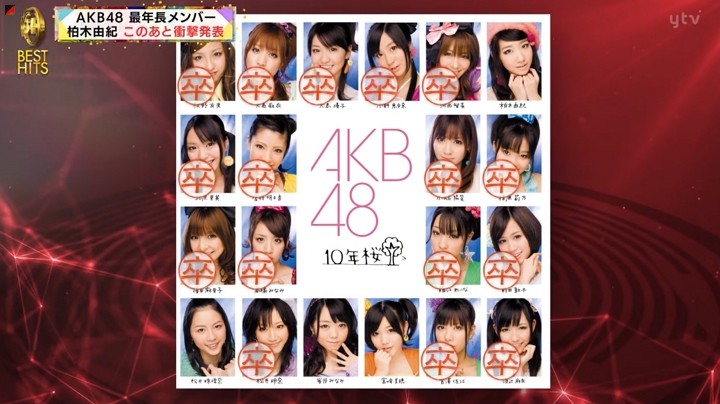 Yukirin: I have some good news for everyone today!
Because I love AKB and idols, I'll NOT graduate until I turn 30!
???#柏木由紀 #向井地美音 #本間日陽 #滝野由美子#AKB48 #ベストヒット歌謡祭 pic.twitter.com/jQrzouNv18

— ひぃちゃん応援者@みうD (@f0eP9hpDJvND74J) November 13, 2019