Hinatazaka46 makes their debut at the 70th NHK Kohaku Uta Gassen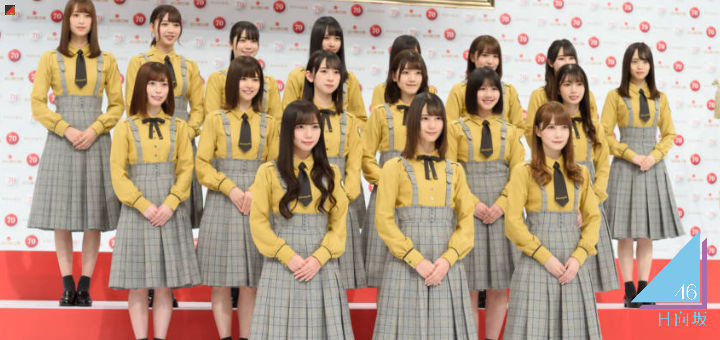 On 14 November 2019, the Japanese television station NHK announced its line-up for the 70th Kohaku Uta Gassen. Besides the AKB48 Group, alongside Nogizaka46 and Keyakizaka46, the newest member of the Sakamichi series Hinatazaka46 will also appear on Japan's most important music show.
The group was formed in November 2015 around Nagahama Neru, which left (Kanji) Keyakizaka46 in July 2019, under the name (Hiragana) Keyakizaka46, shortened as Hiragana Keyaki, as a subgroup of (Kanji) Keyakizaka46. Nagahama Neru was at that time the first and only member of Hiragana Keyaki, but a little later 11 more members were added as the 1st generation of Hiragana Keyaki. The subgroup Hiragana Keyaki had their official debut in May 2016. Originally Hiragana was only supposed to be a subgroup of Kanji and appeared in the following months only on the B-sides of the singles of Kanji-Keyakizaka46. Hiragana had their breakthrough at the first Budokan concert of Kayakizaka46 in 2018 when they unexpectedly had to represent Kanji. In February this year Hiragana Keyaki was transformed into an independent group called Hinatazaka46. Their debut single "Kyun" set a new sales record for female artists
Hinatazaka46 Captain Sasaki Kumi said it is an honour and pleasure for them to perform with Nogizaka46 and Keyakizaka46 at this year's Kohaku. However, they don't want to be remembered as a Sakamichi group, but as Hinatazaka46 they want to present an unforgettable performance.