48TALK Episode 159: AKB48 Cafe & Shop CLOSING down, AKB48 at Kouhaku, Request Hour, Goo Hara Suicide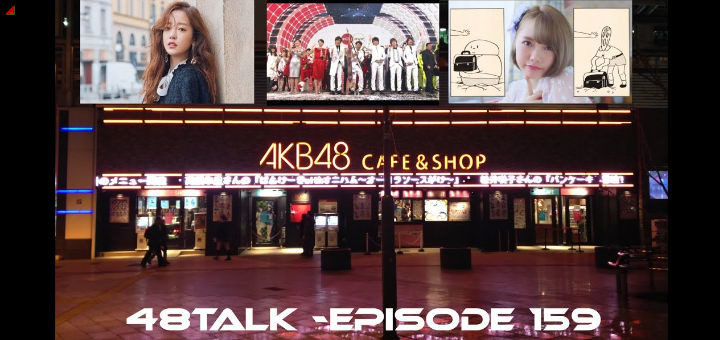 The crew of 48Talk again discusses events from the 48 universe. This time:
– AKB48 Cafe & Shop closes.
– AKB48's 14th anniversary.
– AKB48 at Kouhaku Uta Gassen.
– AKB48's Request Hour, Group concerts + Solo concerts.
– Suicide of Goo Hara
– BNK48's music Myujikkii.
– JKT48 Original Single Senbatsu Sousenkyo.
– 48Talk End of the Year Special Announcement !!!!!!
– and much more.