Minegishi Minami, the good soul of AKB48 leaves the group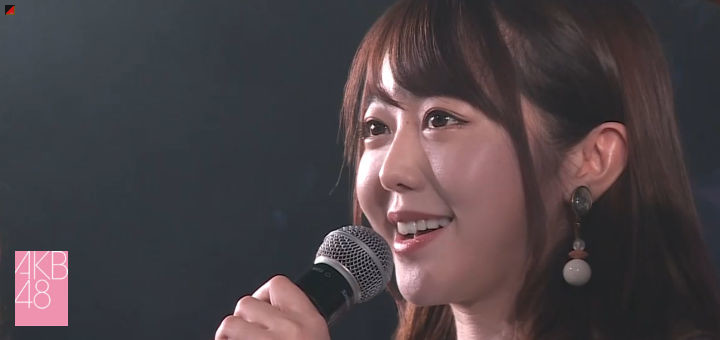 On 8 December 2019, AKB48 founding member Minegishi Minami was the last of the first generation to announce her graduation from the Japanese idol group AKB48. She announced her decision during a speech at the AKB48 anniversary show to mark the 14th anniversary of the AKB48 Theater.
Minegishi Minami became famous for her talent in variety shows and singing but especially for her friendship to Takahashi Minami and Kojima Haruna with whom she forms the AKB48 sub-unit "No Sleeves" (no3b). But she made international headlines in 2013 with her scandal video. She was therefore demoted to Kenkyuusei but a few weeks later took over the leadership of the newly created Minegishi Team 4, which won the "AKB48 Request Hour Setlist Best 200 2014" the following year. Even outside AKB48 she remains true to her talents by performing in TV-Varieté shows and musicals.
AKB48を卒業することを発表させていただきました。いまだに実感が湧かず不思議な気分です。最後の日まで楽しみ尽くしたいと思います。いっぱい思い出作りましょう。4月2日は横浜アリーナでコンサート!ありがたいなぁ…最後のお願い、絶対来てくださいね。 pic.twitter.com/92xzvfGiYV

— 峯岸みなみ (@chan__31) December 8, 2019