Review New Year 2020: "Are Kara" and a Nation Cries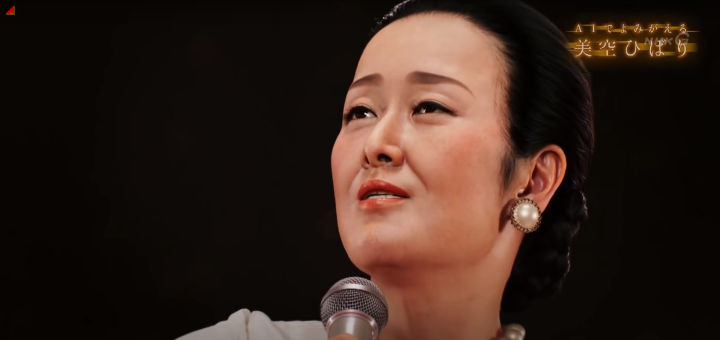 Misora Hibari is a name that every Japanese whether old or young knows. Through her work she became a national icon and her last song "Kawa no Nagare no Yō ni" written by Akimoto Yasushi is one of the most famous and popular songs in Japan. The summer of 2019 marked the 30th anniversary of her death.
To honour her life's work and to commemorate Misora Hibari, the Japanese TV station NHK, together with the Japanese technology concern Yamaha and hit producer Akimoto Yasushi, has started a cooperation "AI revived: Misora Hibari".
Led by NHK, Yamaha used its VOCALOID software, world-famous through Hatsune Miku, and rebuilt her voice based on Misora Hibari's last performances while the CGI department created a 3D model. The design of the dress was created by the famous fashion designer Mori Hanae. The model was brought to life by the famous Enka singer Tendo Yoshimi. Akimoto Yasushi produced the song "Are Kara" especially for this cooperation.
KI: Misora Hibari was introduced to a selected audience of fans and companions of Misora Hibari at a performance in September 2019. NHK presented KI: Misora Hibari in a documentary about the production work. The actual performance of KI: Misora Hibari took place during the 70th NHK Kohaku Uta Gassen and moved the audience to tears. Young Japanese, who never had contact with Enka before, as well as the parent- and grandparent-generation were amazed and touched by the performance.
Are Kara:
NHK Documentary – AI revived Misora Hibari
Reaction video: