fettuccine gum new commercials with nogizaka46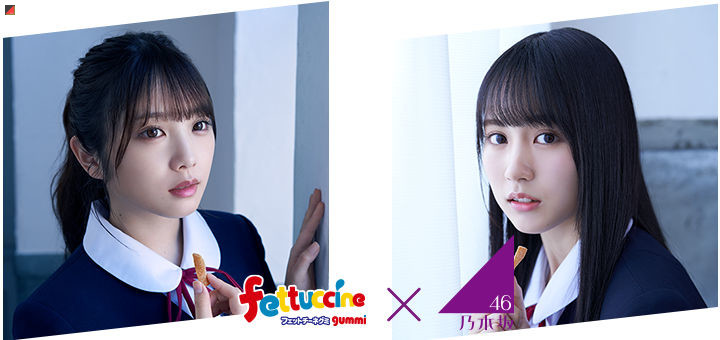 The Japanese sweets manufacturer BOURBON is launching a new marketing campaign for its fruit gum brand "fettuccine gummi" with the young stars of the Japanese idol group Nogizaka46 Yoda Yuki, Endo Sakura, Kubo Shiori and Kaki Haruka. "fettuccine gummi" launched a series of commercials and a web series "Mayottara,, Season 1" on 25 February 2020.
The B-side "Sayonara Stay with me" of the upcoming 25th single by Nogizaka46 was chosen for the background music.
/#フェットチーネグミ
新CM&webムービー公開決定‼
\#乃木坂46 のメンバー4人が出演するフェットチーネグミの新CM&webムービーが、2月25日(火)から公開になるよ?
どんな内容になるのか、来週の公開まで楽しみに待っててね?#与田祐希 #久保史緒里#遠藤さくら #賀喜遥香#迷ったらハズむほう pic.twitter.com/5Zi1lug2uF

— BOURBON(ブルボン)【公式】 (@Bourbon_JP) February 21, 2020