AKS Co., Ltd. Conversion to Vernalossom completed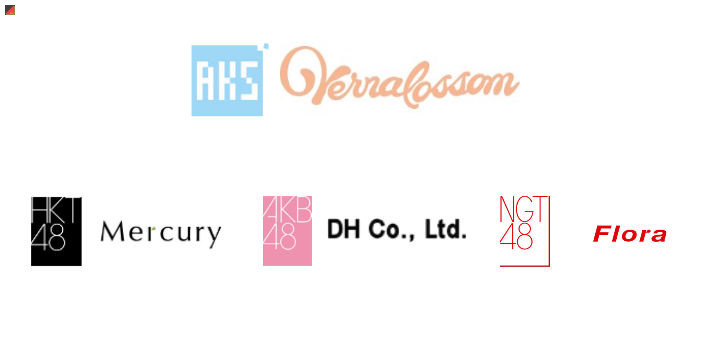 As announced by the management of AKS Co, Ltd. on 20 January 2020, AKS Co, Ltd. changed its name to "Vernalossom" at the beginning of April 2020 and withdrew from the direct management of its three remaining Japanese idol groups AKB48, HTK48 and NGT48. The groups were placed under independent management. The new company "Mercury" under Maeda Harumasa takes over the management of HKT48, "Flora" under Okada Tsuyoshi takes over NGT48 and AKB48 is managed by "DH" under Uchimura Kazuki. The two Theater Managers Ozaki Atsushi (HKT48) and Hayakawa Maiko (NGT48) have submitted their resignations. All overseas groups and cooperations (IZONE) remain under the control of "Vernalossom".
"Vernalossom" had sold its shares in SKE48 to Keyholder and from NMB48 to Yoshimoto in 2019.
– HKT48: Kabushiki Kaisha Mercury (Managing Director: Maeda Harumasa)
– NGT48: Kabushiki Kaisha Flora (Managing Director: Okada Tsuyoshi)
– AKB48: Kabushiki Kaisha DH Co, Ltd. (Managing Director: Uchimura Kazuki)
Vernalossom Homepage
Mercury Homepage
Flora Homepage
DH Co., Ltd. Homepage