Hinatasaka46 Message from the Home Office (Update)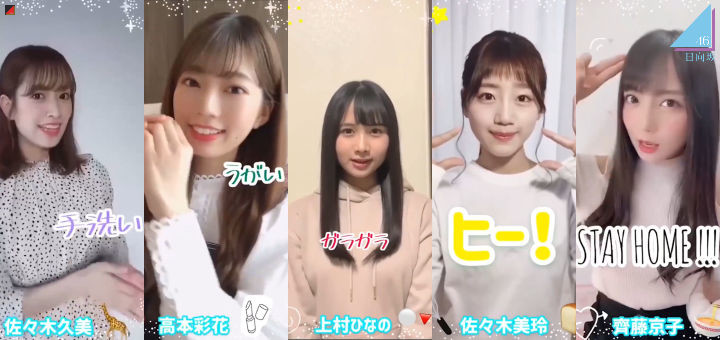 The members of the Japanese idol group Hinatazaka46, Ushio Sarina, Takamoto Ayaka, Sasaki Mirei, Kato Shiho, Higashimura Mei, Saito Kyoko, Takahashi Mikuni, Kamimura Hinano, Sasaki Kumi and Takase Mana, have sent a musical code of conduct "wash hands", "gargle" and "stay home" to their fans. Tomita Susuka was responsible for the musical realization. The video editing was done by Nibu Akari.
Update:
Hinatazaka46 has published a second video with the remaining members.
??手洗い

?うがい

?ガラガラ

??ヒーー

?STAY HOME?#STAYHOME#手洗いうがいガラガラヒー#ヒーはひなたのヒ#おうちのひなたざか#日向坂46 pic.twitter.com/GYDGOcKzcG

— 日向坂46 (@hinatazaka46) April 30, 2020
?手洗い

?うがい

?ガラガラ

☀️ヒーー

?STAY HOME?#STAYHOME#手洗いうがいガラガラヒー#ヒーはひなたのヒ#おうちのひなたざか#第2弾#日向坂46 pic.twitter.com/IvRWQAaNta

— 日向坂46 (@hinatazaka46) May 1, 2020