Sakura Miku covers "101-kaime no Sakura"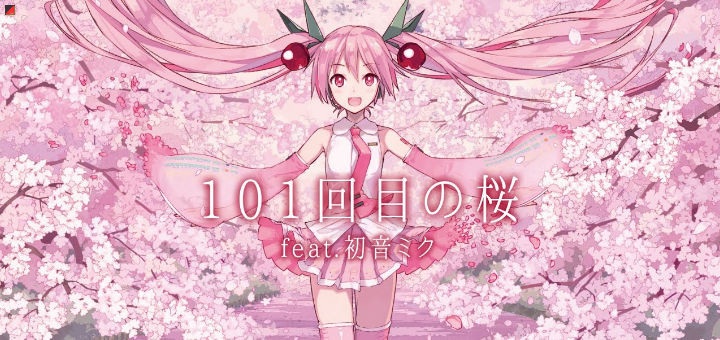 The "Hirosaki Cherry Blossom Festival", which is held annually at Hirosaki Castle in Aomori Prefecture, celebrates its 100th anniversary this year. Over 2,600 sakura trees are in full bloom during the festival. Many of these trees are over 100 years old and provide a contrast to the short human life. The song "101-kaime no Sakura" by the Japanese idol group RINGO MUSUME from Hirosaki embodies the message of this year's festival " We wish you the happiness of being with your loved ones for another year and another year. Life lasts 100 years."
For the Japanese virtual idol Hatsune Miku, a cover of "101-kaime no Sakura" was released on YouTube on 6 May 2020 for her Sakura Miku version.