Akimoto Sayaka in "Sniper: Assassin's End"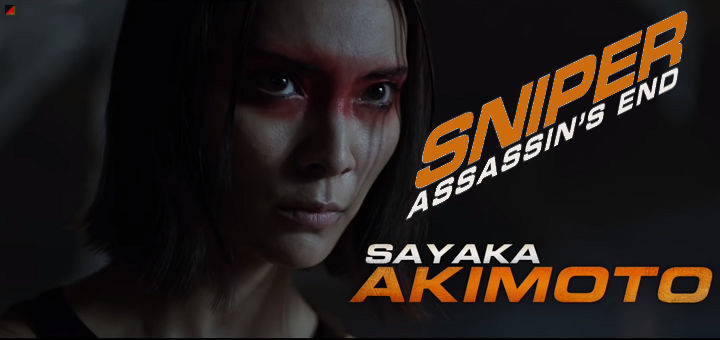 Three years after the last part of the long-running video action series "Sniper: Ultimate Kill", the eighth part "Sniper: Assassin's End" will be released on Blu-ray and as Stream on 16 June 2020. EX-AKB48 member Akimoto Sayaka will make her Hollywood debut with the movie as Lady Death, an assassin trained by the Yakuza.
After the murder of a high-ranking diplomat, Special Ops sniper Brandon Beckett (Chad Michael Collins) is suspected of murder. Beckett and his father, the legendary sniper Sgt. Thomas Beckett (Tom Berenger), are going on a hunt for the real culprit. Besides the CIA and Russian mercenaries he is also hunted by Lady Death, who is an equally skilled sniper.