"Nogizaka 46-Hours TV" announced for mid June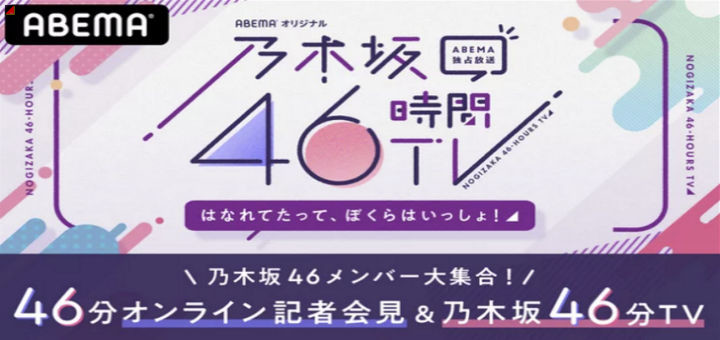 The Japanese streaming channel ABEMA TV has announced a new edition of "Nogizaka 46-Hours TV" with the Japanese idol group Nogizaka46 for mid June. All active Nogizaka46 members (except Shiraishi Mai) will participate in the show. During the online announcement, first program highlights were announced by Nogizaka46 Captain Akimoto Manatsu and the members who joined the show, including Nogizaka TV Station, werewolf games, solo programs and much more.
"Nogizaka 46-Hours TV" will start on 19 June 2020, 19:00 JST and will run until 21 June 2020.
(VPN benötigt!)
Nogizaka46 Pressekonferenz
19. https://abema.tv/channels/special-plus/slots/CVRwLESD4GsvQw
20. https://abema.tv/channels/special-plus/slots/CVRwGHtj4nsuF5
21. https://abema.tv/channels/special-plus/slots/C744xtbUhaZVFM