Nogizaka46 starts "Nogi Douga" Charity Video Library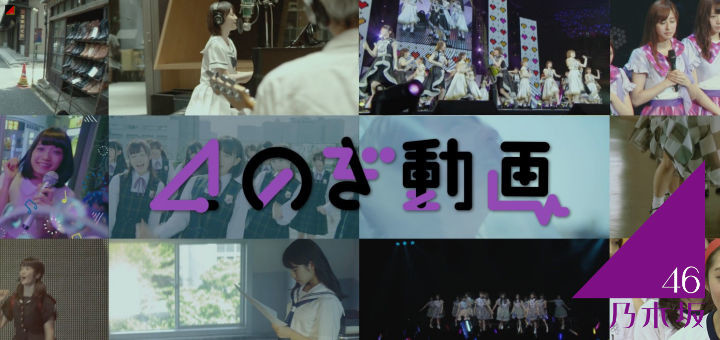 The Japanese idol group Nogizaka46 has announced to open its video archive for charity. After the groups releases their charity song "Sekaiju no Rinjin yo" (Neighbours around the world) as a digital single and will donate all revenues from this single to organizations fighting the corona virus, the group will launch their own video streaming platform "Nogi Douga" on 21 June 2020. For a monthly membership fee of 1200 Yen, 430 videos of concerts, CDs, shows and partly unreleased material will be offered at the start. All revenues from the platform will go to the Japanese Red Cross to fight the Corona virus.
With "Sekaiju no Rinjin yo" (neighbours all over the world) Nogizaka46 thanks all people who fight against COVID-19. All active Nogizaka46 members and 11 former members (Ikoma Rina, Ichiki Rena, Ito Karin, Eto Misa, Saito Chiharu, Saito Yuuri, Sagara Iori, Sakurai Reika, Nishino Nanase, Noujo Ami, Wakatsuki Yumi) took part in the song and the video, which was recorded in home office. The video was published on YouTube.
【定額制動画サービスついにリリース】

2020.6.21 #のぎ動画 Open!

初映像化ライブや舞台映像、すでに映像商品化されたライブ、CD特典映像等を配信していきます‼#秋元真夏 #乃木坂46 pic.twitter.com/Q84UG27HZO

— のぎ動画|定額制動画サービス (@nogidoga46) May 28, 2020