Title song of the 4th Single of AKB48 Team TP released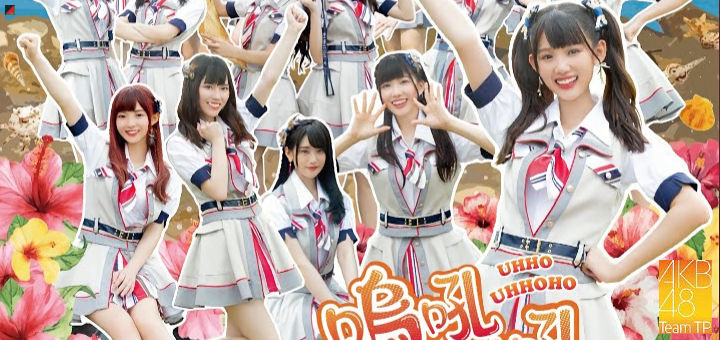 The Taiwanese idol group AKB48 Team TP, overseas group of the AKB48 Group, has released the title song of their 4th single "UHHO UHHOHO". Team Sakura member Lin Yu-Hsin will be the center of the title song. The single was released on 17 September 2020.
UHHO UHHOHO
Cover: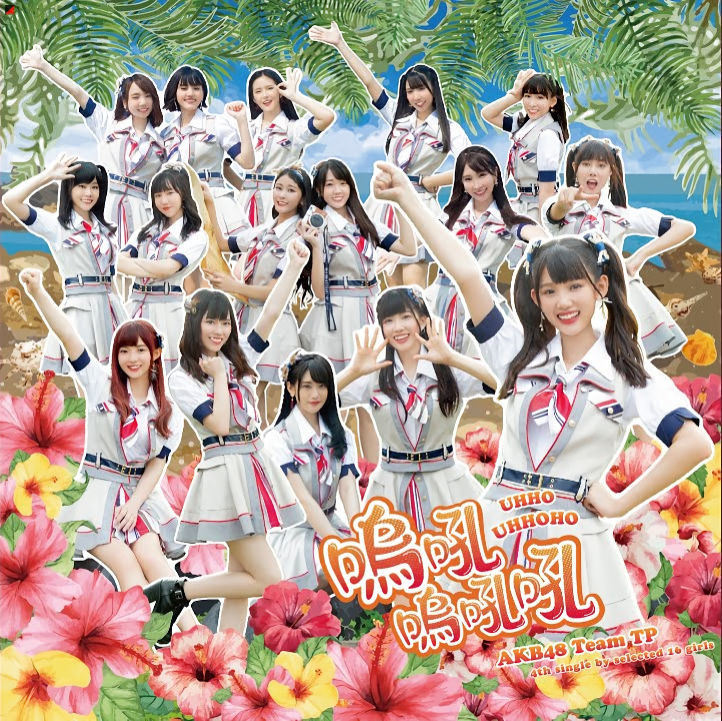 Tracklist:
CD:
M1: UHHO UHHOHO
M2: Hashire! Penguin
M3: Hello CENTER
M4 – M6: Instrumental versions
DVD:
D1: UHHO UHHOHO MV (Full ver.)
UHHO UHHOHO Senbatsu: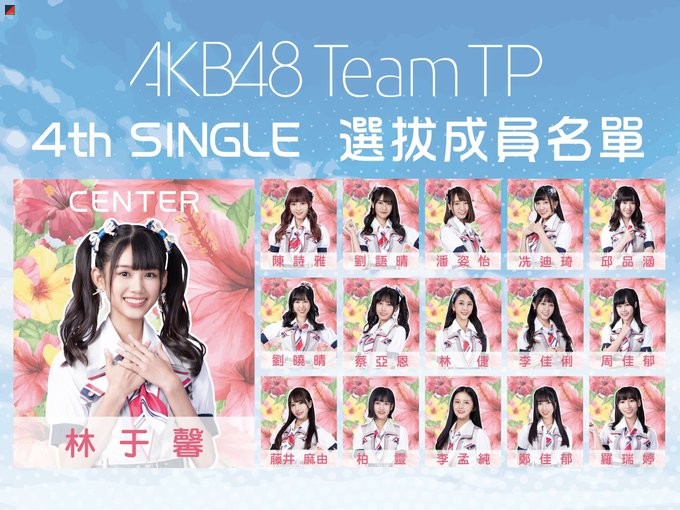 Lin Yu-Hsin (Center), Chen Shih-ya, Lau Yu-Ching, Pan Tzu-yi, Sin Tik-kei, Pin-Han Chiu, Lau Hiu-ching, Tsai Ya-en, Lin Chieh, Li-Jia-li, Zhou Jia-yu, Fujii Mayu, Po ling, Lee Meng-chun, Cheng Chia-yu and Lo Jui-ting.
?AKB48 Team TP 第四張單曲《嗚吼嗚吼吼》選拔成員名單公告?

感謝大家對 AKB48 Team TP 的支持與鼓勵。
在此正式公布 AKB48 Team TP 第四張單曲《嗚吼嗚吼吼》選拔成員名單,恭喜脫穎而出的單曲選拔成員們!#AKB48TeamTP #4thSingle #TTP4thSingle #嗚吼嗚吼吼 pic.twitter.com/awsRenSVuC

— AKB48 Team TP (@akb48teamtp) August 31, 2020