Star line-up at the 10th Anniversary of NMB48
Ten years ago in October 2010 during a stormy AKB48 Autumn Festival, the first generation of AKB48's second sister group, the Osaka-Namba-based idol group NMB48, was introduced. The NMB48 Theater began operations in March 2011. Many events planned for the anniversary had to be cancelled this year due to the Corona Crisis and so it was fortunate that the anniversary could be celebrated with a concert "NMB48 10th Anniversary LIVE – Kokoro wo hitotsuni One for all, All for one" under hygienic conditions with 5000 fans on 23 October 2020 in the Osaka-jo Hall. The typical fan chants were forbidden, but the fans were allowed to applaud or had gotten the official Nambatto noise instrument in advance.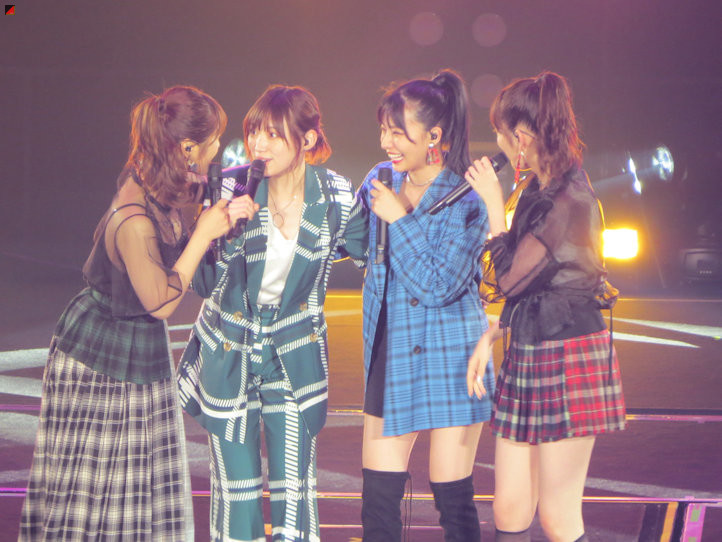 The concert started with a block of songs like " Dareka no tame ni -What can I do for someone?" and "Saigo no Catharsis", which represent the era of NMB48 until today. The concert was an enchanting mix of popular songs from the last ten years, with many former members performing surprise shows to the delight of the fans. The subgroup "Queentet" presented with Ota Yuuri "Which one", Yamada Suzu with her sister Yamada Nana "Heart no Docusenken", Watanabe Miyuki showed "Warukii" and Yamamoto Sayaka showed "Seishun no Lap Time" together with many other former members and NMB48. During the encore NMB48 presented the title song "Koi Nanka No thank you!" of the new single. The concert ended with "365nichi no Kamihikouki" and "Warota People".