Tearful Graduation of Shiraishi Mai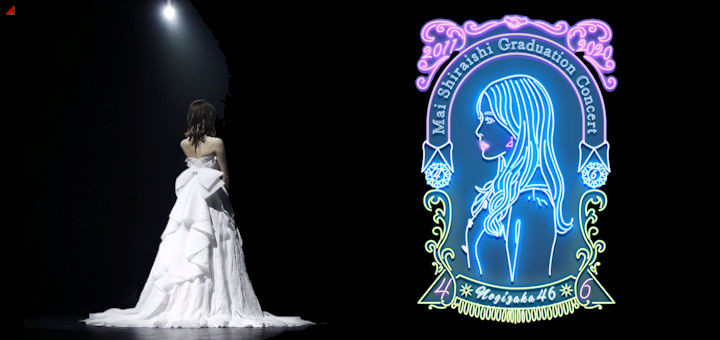 The Japanese idol group Nogizaka46 said a tearful goodbye to their star and founding member Shiraishi Mai on 28 October 2020 with a concert entitled "NOGIZAKA46 Mai Shiraishi Graduation Concert – Always beside you". The concert was originally planned for three days in May 2020 in the Tokyo Dome, but had to be postponed due to the Corona crisis. The concert was rescheduled for 28 October 2020 as an online streaming version without audience. Approximately 680,000 fans in Japan and around the world had registered for the live broadcast and the servers collapsed under the heavy load for a short time, so that the broadcast was delayed by half an hour. Without an audience, it was possible to work with an open stage design based on the music video for the title song of the 25th single "Shiawase no Hogosyoku", which made the concert unique.
The setlist of the concert consisted of a potpourri of unit songs mixed with popular Nogizaka46 songs and gave Shiraishi Mai the opportunity to say goodbye musically to all members of Nogizaka46. One of the highlights was a long-awaited duet of Shiraishi Mai with Ikuta Erika on piano to "Kikkake". At the end of the concert, Shiraishi Mai appeared in a white multi-colored illuminated dress for her graduation song "Jaane". "Shiawase no Hogosyoku", the title song of the 25th single with Shiraishi Mai as Center" led the group past a picture gallery of special moments of Shiraishi Mai with Nogizaka46 and ended in a sea of flowers from bouquets of fans and sponsors.