"Nobody's fault" from Sakurazaka46 leads ORICON chart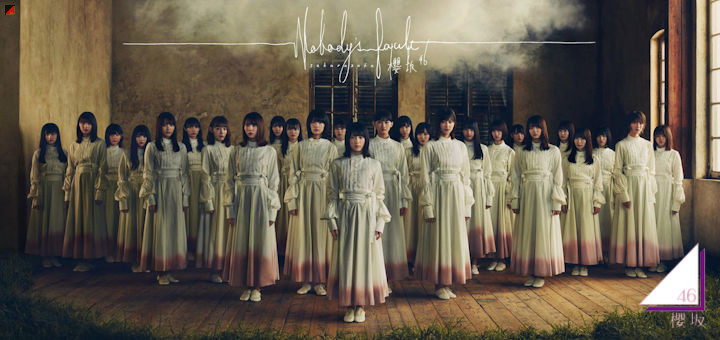 Japanese idol group Sakurazaka46 released their first single "Nobody's fault" under a new name on 9 December 2020. The single sold 307,647 copies on the first day, topping the ORICON Daily Singles Chart. 38,000 fans were able to watch the "Sakurazaka46 DEBUT COUNTDOWN LIVE" concert in 117 theaters in Japan on the eve of the single's release. However, the sales figures of Keyakizaka46's former main group are significantly lower than the sales figures (359,528 copies) of Hinatazaka46's debut single "Kyun" formerly Hiragana Keyakizaka46.

Nobody's fault
Buddies
Naze Koi wo Shite Konakattandarou?
Cover:
Senbatsu: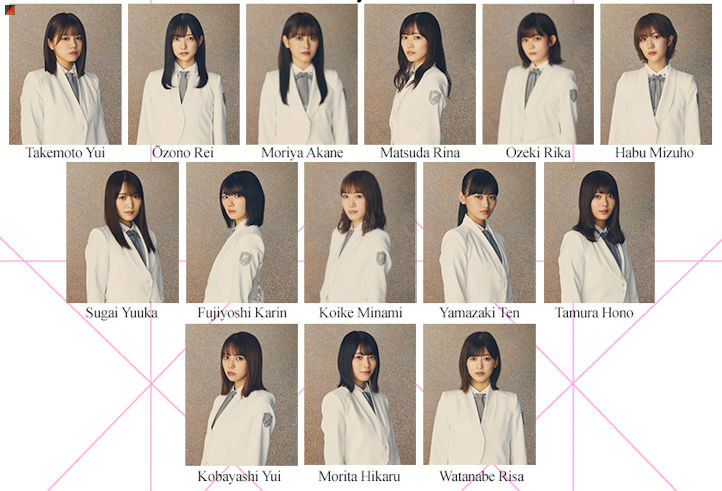 Tracklist:
CD
M1: Nobody's fault / Senbatsu
M2: Naze Koi wo Shite Konakattandarou? (なぜ 恋をして来なかったんだろう?)
M3A: Hanshinhangi (半信半疑)
M3B: Plastic regret
M3C: Saishuu no Chikatetsu ni Notte (最終の地下鉄に乗って)
M3D: Buddies
M4-6: Off Vocal Versions
DVD
B1: Nobody's fault Music Video
B2A: KEYAKIZAKA46 Live Online, but with YOU! -First Half-
B2C: KEYAKIZAKA46 Live Online, but with YOU! -Second Half-
B3C: Naze Koi wo Shite Konakattan darou? Music Video
B3D: Buddies Music Video
B4C: Sakurazaka46 2nd Generation Individual PV
B4D: Sakurazaka46 2nd Generation Individual PV
CDJapan: