Graduation concert of Takayanagi Akane with Friends and Fans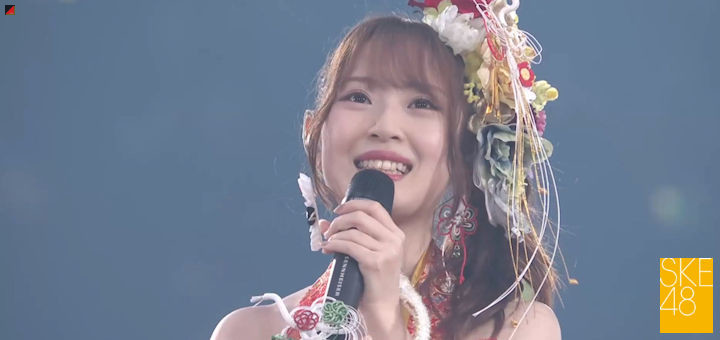 On 10 April 2021, the long-awaited graduation concert "Watashi no Kizashi, Minna no Kizashi ~ Akane Machuri da!" of SKE48 member Takayanagi Akane took place. 3,500 fans had gathered in the sold-out Nippon Gaishi Hall, which could only be half-filled for hygiene reasons. She had announced her graduation from the group in October 2019 and her graduation concert was originally scheduled for March 2020, but the concert had to be postponed for more than a year due to the outbreak of the COVID-19 pandemic.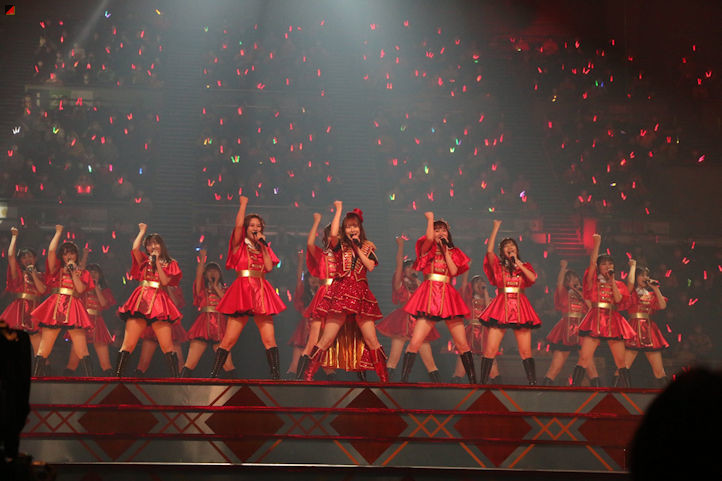 The concert began with a solo by Takayanagi Akane. She presented the first original song "Ai no Kazu" from SKE48 Team KII, which she belonged to since the beginning in March 2009. Energetic songs from her early days followed. After a moderation, Takayanagi Akane cooperated with various SKE48 members for songs from different periods and groups. Opening this block was "Yokaze no Shiwaza" by the Polonius family, Takayanagi Akane with Sato Kaho and Nojima Kano. Together with SKE48 member Matsui Jurina, who celebrated her graduation the following day, and other members, she sang "Cosmos no kioku". Songs from AKB48 singles such as Halloween Night, Heavy Rotation and from NMB48 were presented. With the title song "Ramune no Nomikata" of SKE48 Team KII 3rd Stage, the main part came to an end in Nippon Gaishi Hall which was colored blue by fans.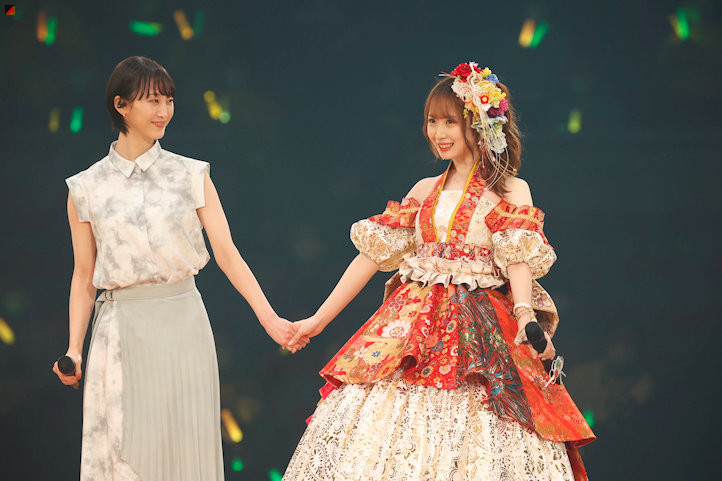 The graduation ceremony started with Takayanagi Akane in a beautiful dress based on the traditional Nagoya style. She sang her graduation song "Seishun no houseki". This was followed by the surprise of the evening when her longtime friend EX-SKE48 star Matsui Rena appeared on stage and both performed the song "Bike to sidecar" together. After "Aitakatta" and "Michi wa naze tsuzuku no ka?", Takayanagi Akane mounted a frame reminiscent of a birdcage with wings and flew away. The concert concluded with "Oki Doki", during which Takayanagi Akane made a stop over on the stage on her way out.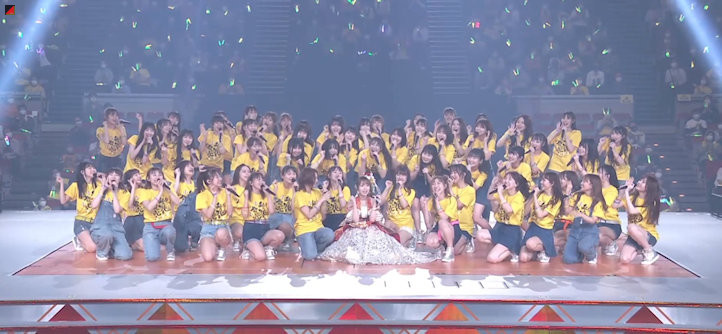 Here's full setlist of Churi graduation concert and her speech.#高柳明音卒業コンサート #あかねまちゅり pic.twitter.com/8QvanSl7vA

— SKE48 News (@SKE48_INTL) April 12, 2021