The kind Heart of AKB48 has graduated.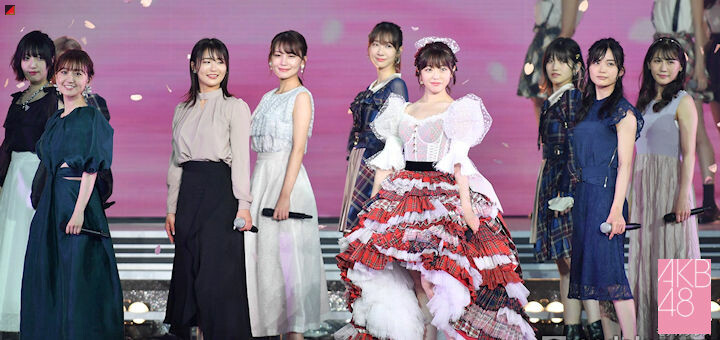 #AKB48 – Japanese idol group AKB48 has said goodbye to its last founding member Minegishi Minami. The group said goodbye to Minegishi Minami with a graduation concert "Minegishi Minami Graduation Concert – Sakura no Sakanai Haru wa Nai" on 22 April 2021 at the Pia Arena MM. Traditionally, Minegishi Minami gave her graduation performance at the AKB48 Theater just a few days after the concert. For security reasons due to the Covid-19 pandemic, the concert hall and theater were only half occupied.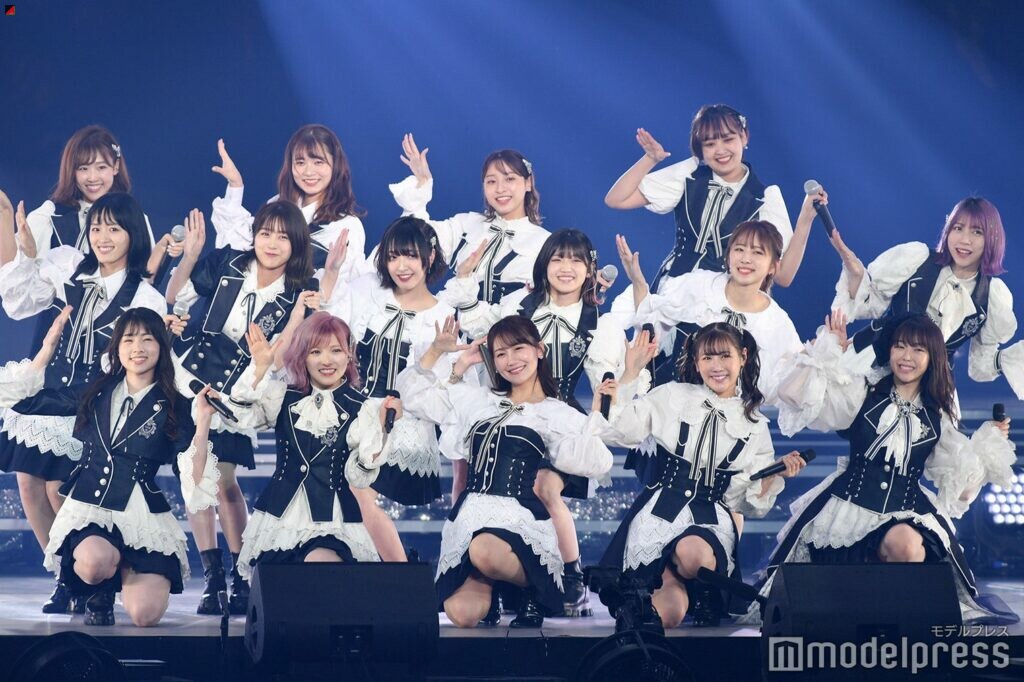 The concert began with a video game sequence about Minegishi Minami's career, accompanied by the AKB48 overture. Minegishi opened the concert with the intro to her solo song "Watashi wa Watashi". To "Seijun Philosophy" the debut song of Minegishi Team 4 and Request Hour 2014 winner, the members of Minegishi Team 4 appeared on stage, including many former members of AKB48. The "Three Musketeers" Okada Nana, Kojima Mako and Nishino Miki also made a reunion on stage. Kojima Mako took over the center position again. This system continued throughout the concert. Minegishi had wanted to take her original position in the songs, the center position should be taken by the original or her successor.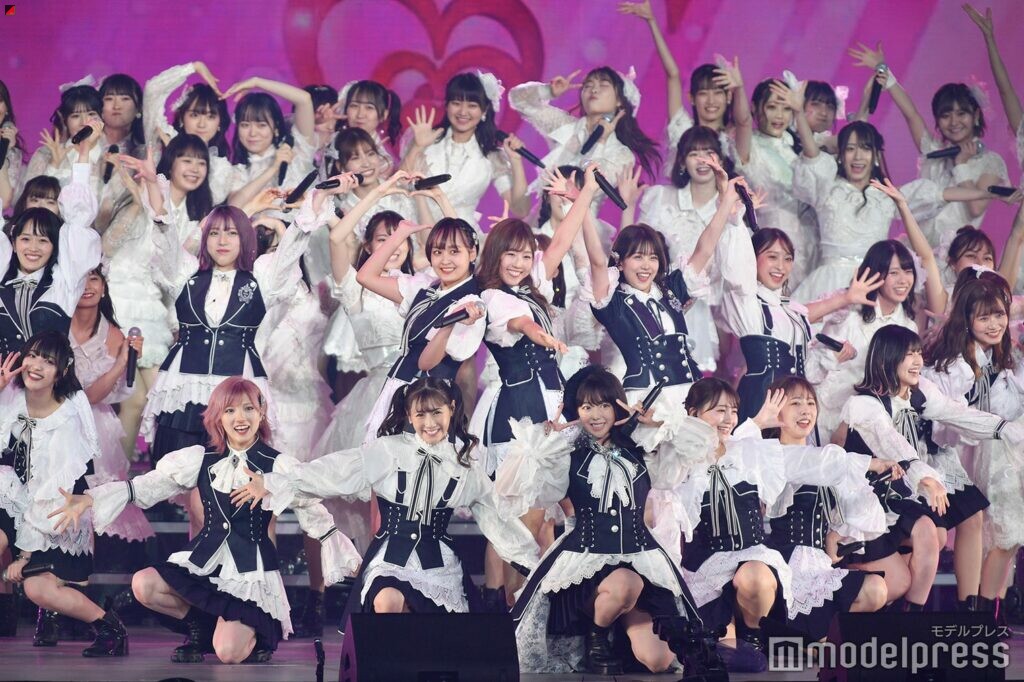 With "LOVE Shugyou" all members of AKB48 appeared one by one. "Hotei Sokudo to Yuuetsukan" ended the first block. The arena filled with the clapping sound of pink stick balloons instead of cheers. The monitor wall behind the stage showed short messages from fans, which they could send via an app.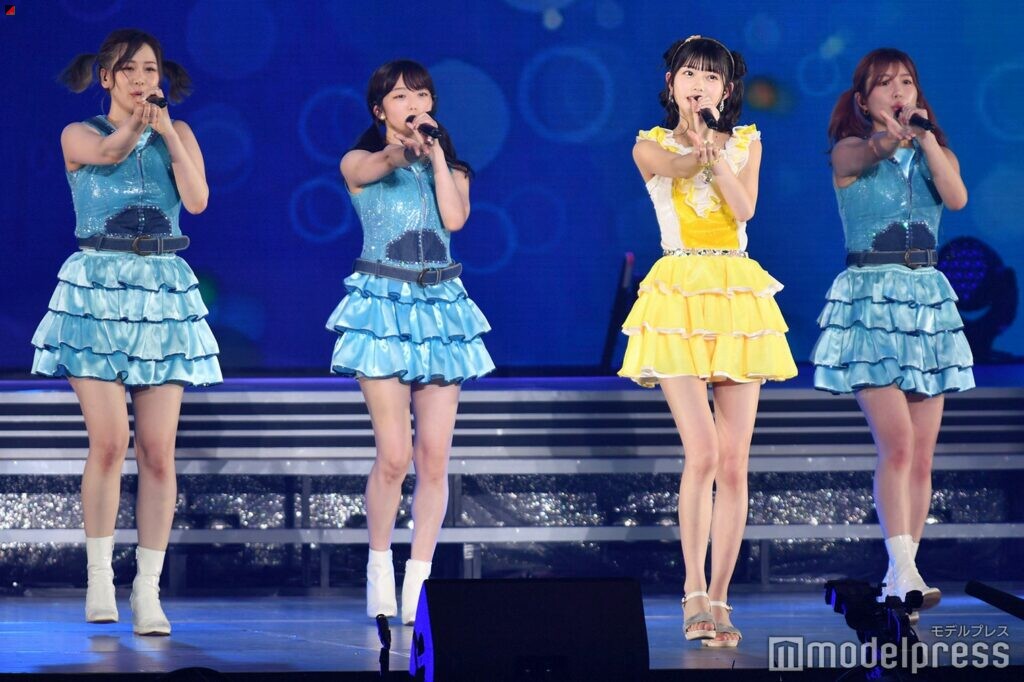 After a moderation, a block of sub-unit songs followed. The beginning was "Nagisa no CHERRY" where Oya Shizuka, Miyazaki Miho as well as Minegishi Minami appeared with twintails. The center position was taken by Chiba Erii instead of Maeda Atsuko. After "Gyakuten Oujisama" with both AKB48 young stars Oguri Yui and Yamauchi Mizuki, Minegishi performed the vocal song "Mata Anata no Koto wo Kangaeteta" as a duet together with Kashiwagi Yuki. With "Namida no Hyomen Choryoku" she also showed her dancing talent, which is why she was captain of Team K for a long time. The following dance part convinced with its acrobatic part at the beginning of "Beginner", which was presented by Team K.
A video clip announced probably the most popular sub-group of AKB48. With Kojima Haruna, Takahashi Minami and Minegishi Minami, "no3b" (nosleeves) appeared on stage. What followed was a mini-concert of the three popular pieces "Junai no Crescendo," "Kuchibiru Furezu," and "Relax", which briefly turned into a sales show.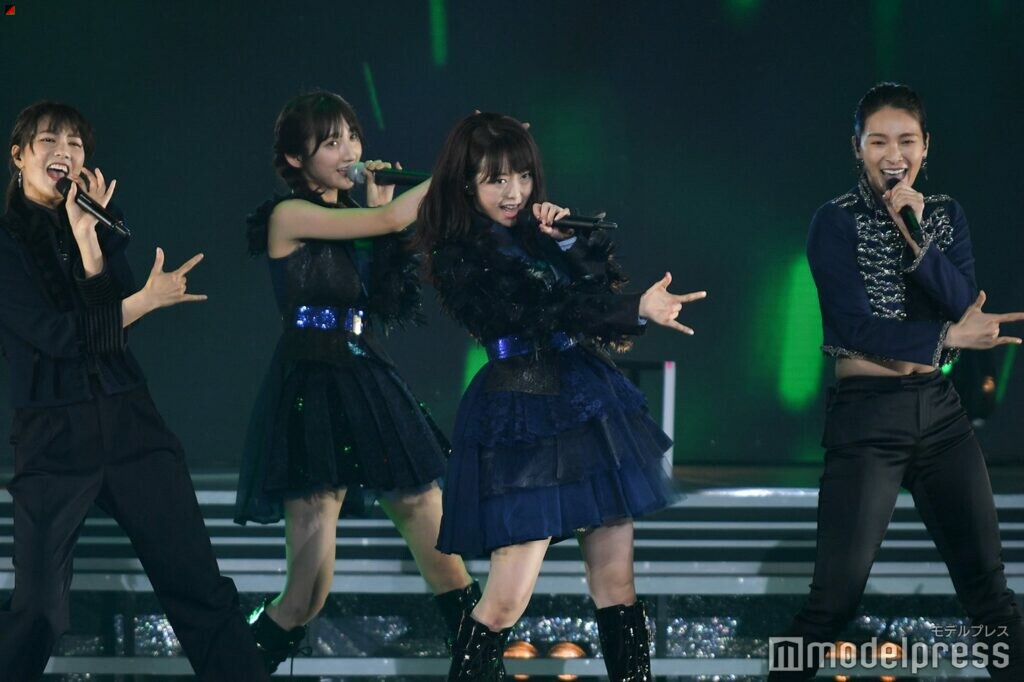 After "no3b", a parade of AKB48 legends began. Former Team K twin-towers Akimoto Sayaka and Miyazawa Sae kicked off the performance with the Team K anthem "Korogaru Ishi ni Nare". On the song "Choose me!" by Team YJ, the newly engaged Kasai Tomomi appeared, as well as Kitahara Rie and Sashihara Rino.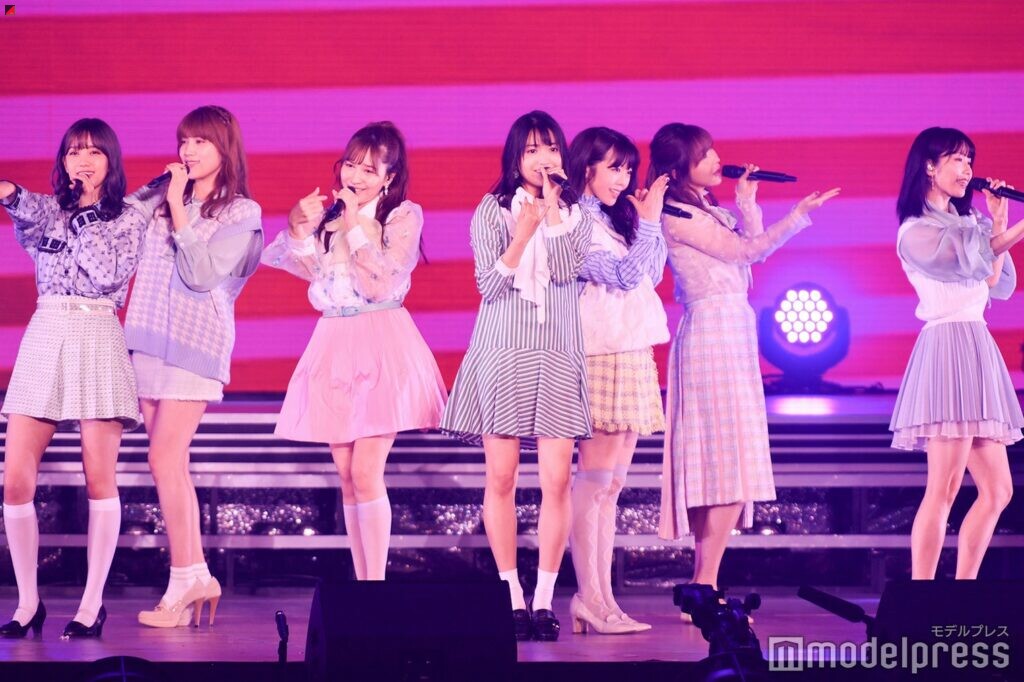 A skit introduced the performance of "SONE". "SONE" consists of members Kitahara Rie (Air Drum), Sashihara Rino (Air Bass), Minegishi Minami (Air Guitar), Miyazaki Miho (Air Guitar). They presented their cover of "Secret Base – Kimi ga Kureta Mono".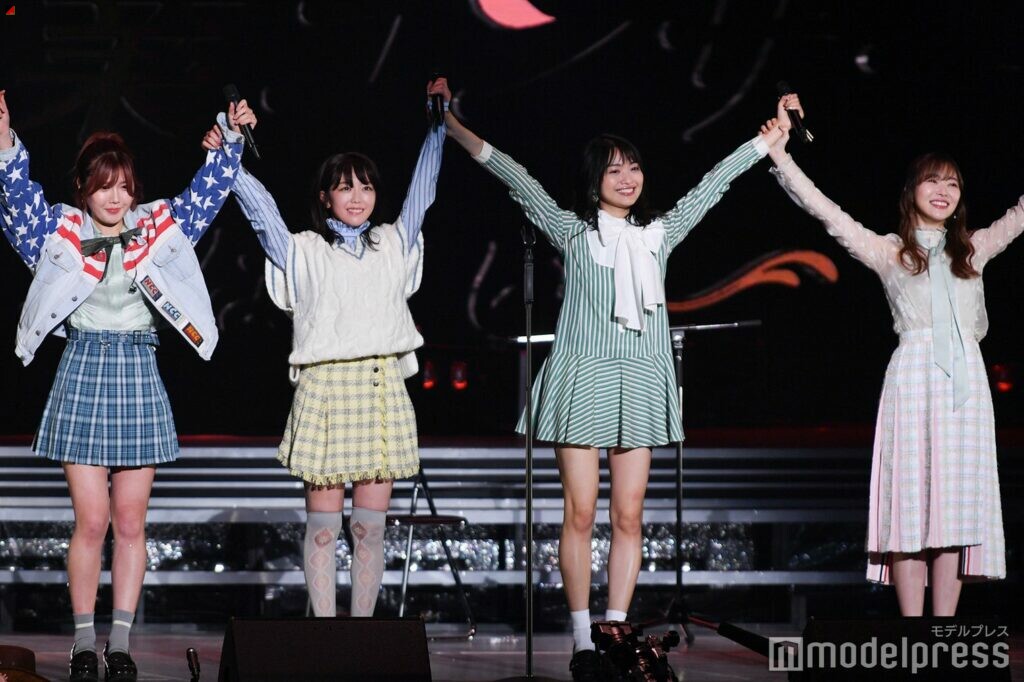 After a video greeting from Maeda Atsuko, who was prevented from attending due to filming, the intro to "RIVER" blasted through the arena with "AKB48". "RIVER" with Takahashi Minami as CENTER introduced a block of AKB48 hits from the early years. Shinoda Mariko did not miss the opportunity to perform her Janken winning song "Ue Kara Mariko" herself. A very pregnant Itano Tomomi was center for "Ponytail to Shushu." The choreography had been adapted for her. The big surprise of the evening was the appearance of Oshima Yuko for her song "Heavy Rotation." She allowed herself a prank at the beginning of the concert, in which she appeared as backing dancer during "LOVE Shugyou".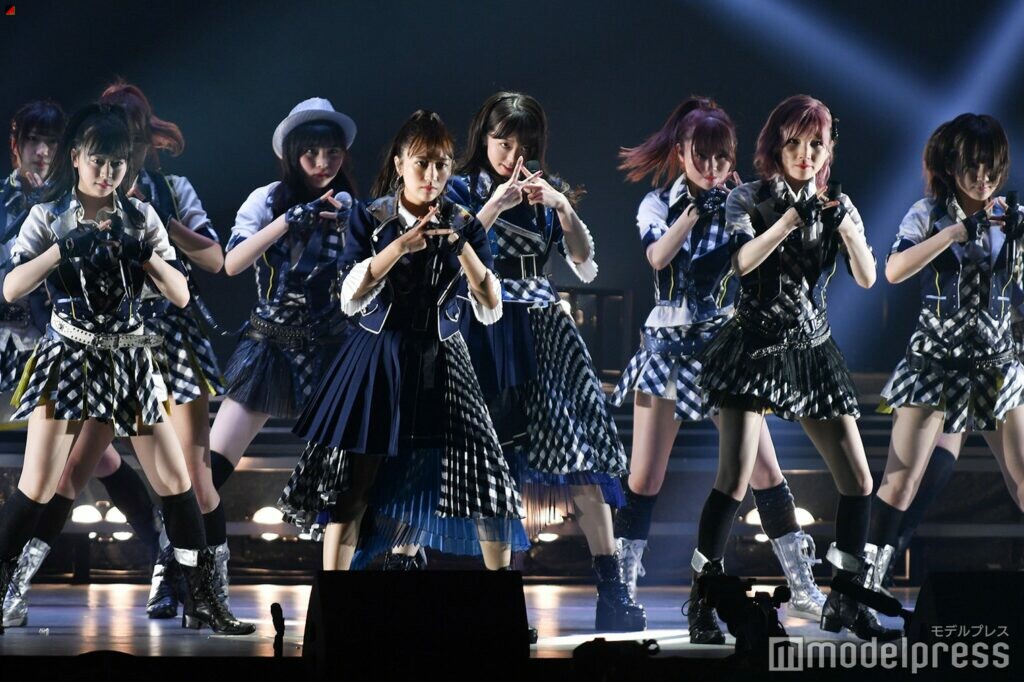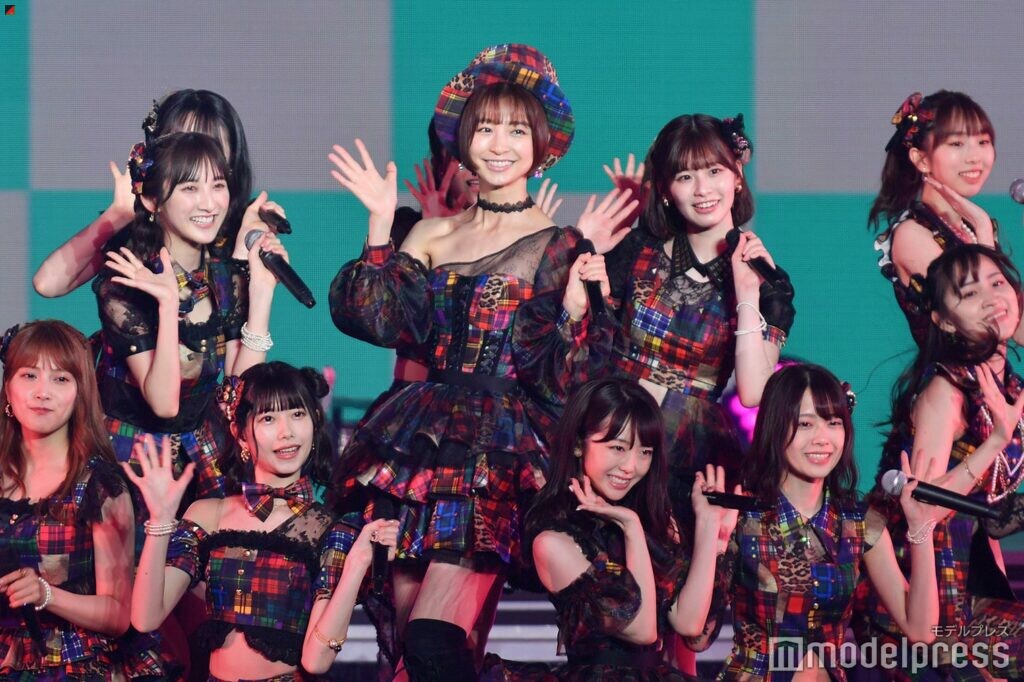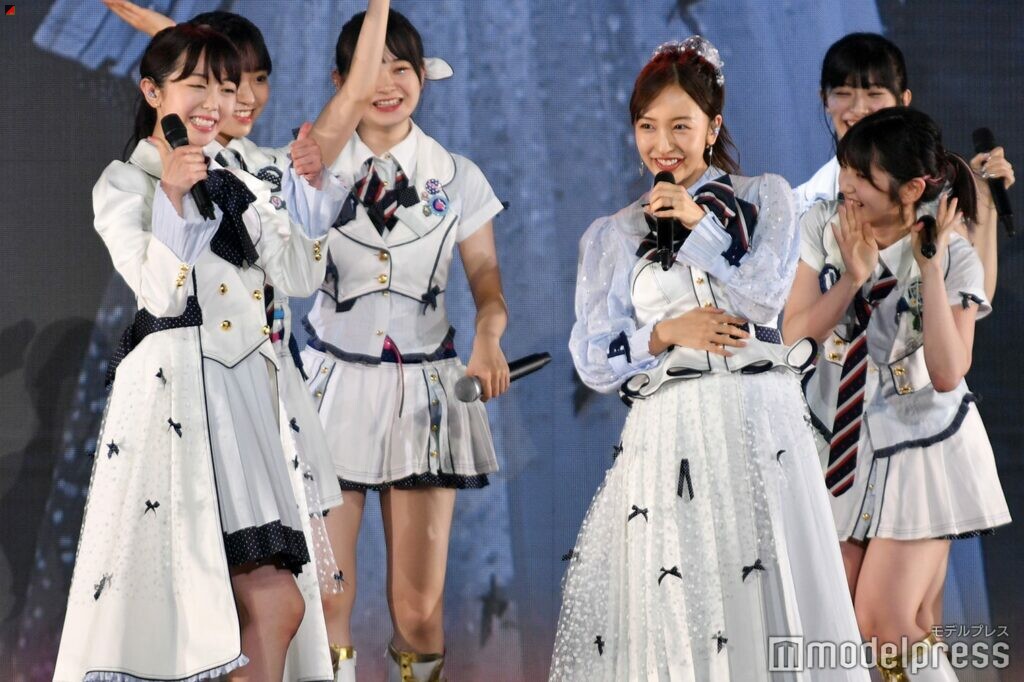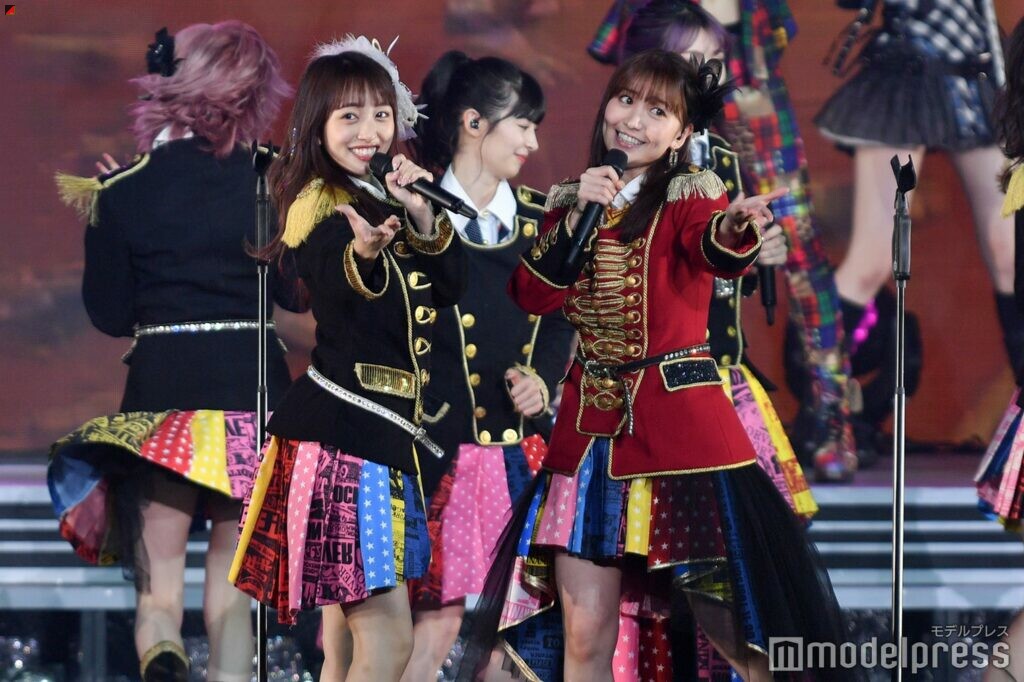 In the last block, Minegishi Minami herself took over the center position and presented songs like "Kibouteki Refrain" and "Everyday, Kachuusha". The main part of the concert ended with "Yuuhi wo Miteiru ka?".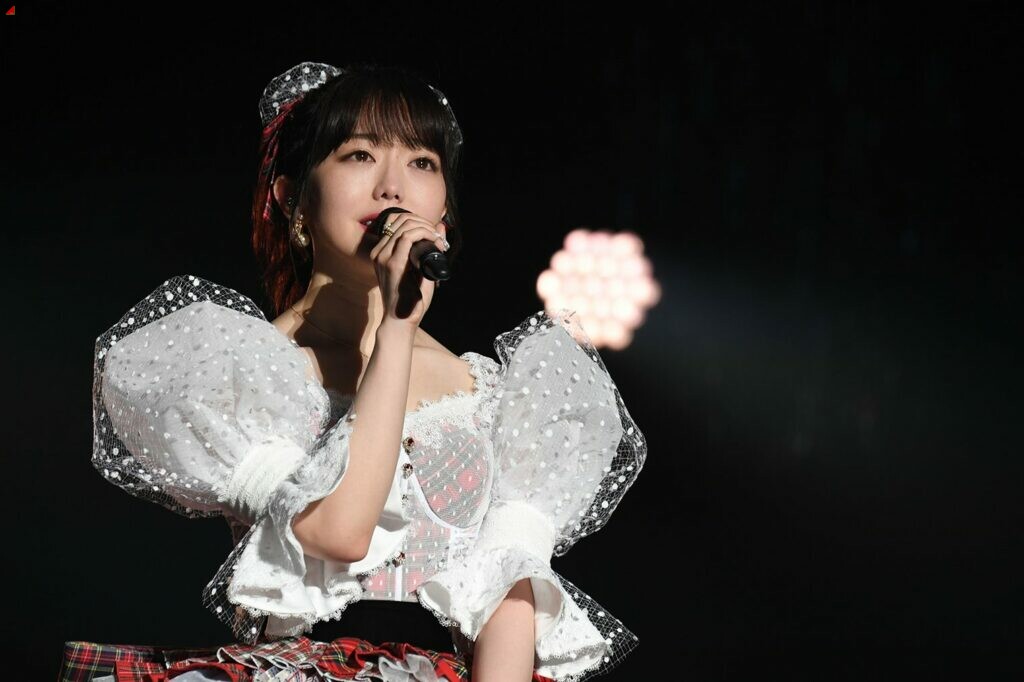 A retrospective of Minegishi Minami's 15 years at AKB48 kicked off the graduation ceremony. Minegishi Minami appeared in a dress representing her history at AKB48. In the speech that followed, she looked back on her life with AKB48. She thanked all the fans who came despite the circumstances. She recalled that her 15 years with AKB48 were not always easy and she saddened and hurt many people whom she was supposed to delight. From the seeds she planted back then, many opportunities have emerged over time. She was not sure if AKB needed her, but with this performance she was sure that she needed AKB.
With each AKB48 member who left the group, she felt lonelier, but all the members the older ones as well as the young ones made her forget her loneliness, no matter how bad things were for her. In retrospect, she thought, if she had left then, this dress would not have been hers today. There were many things, but especially the fans, that extended her time as an idol day after day.
She explained that she now accepts herself for what she is. There were times when this was not the case and she even hated herself. At the time when she never expected a solo song, AKB48 producer Akimoto Yasushi gave her her important solo song "Watashi wa Watashi". She confessed that she was surprised, especially at how well he understood her. So she wanted to sing this song now for herself and for everyone listening, especially the members backstage who sometimes think like she did back then: "It's too exhausting. I don't like it. I hate this!", and she sang her solo song "Watashi wa Watashi". Her graduation song "Mata Aeru Hi Made" followed , which she presented with a handpicked selection of AKB48 members. With the traditional ringing of the bell from the "Sakura no Hanabiratachi" intro, the actual graduation began. To the delight of many fans, many former AKB48 members of the 1st Generation, who founded AKB48 together with Minegishi Minami in December 2005, showed up. They were followed by the former members of Minegishi Team 4, the rest of her friends who had appeared earlier, and all the members of AKB48 who took part in the concert. At the end, there were 95 AKB48 members on stage, 31 former members and 64 active members.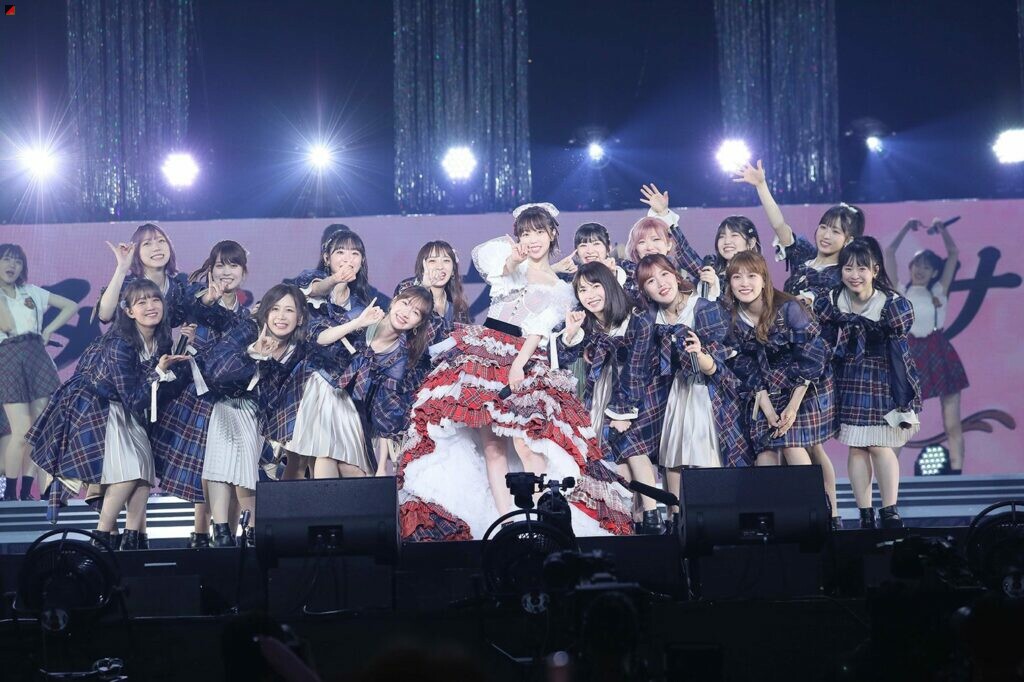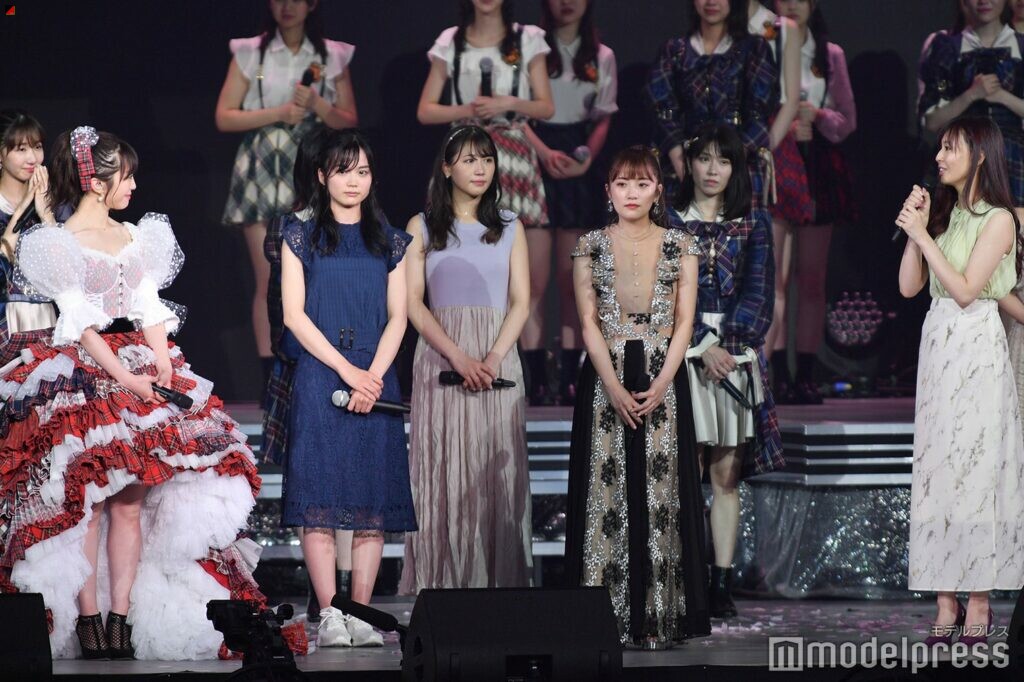 After the last bell sounds faded away, Orii Ayumi, the first unofficial captain of the 1st Generation, turned to Minegishi and explained that they had come to finally pick up their youngest member of the 1st Generation, whom they had left behind. She thanked them for this beautiful picture with many fans, when they had started with only seven paying guests. She also congratulated AKB48 for their 15th anniversary.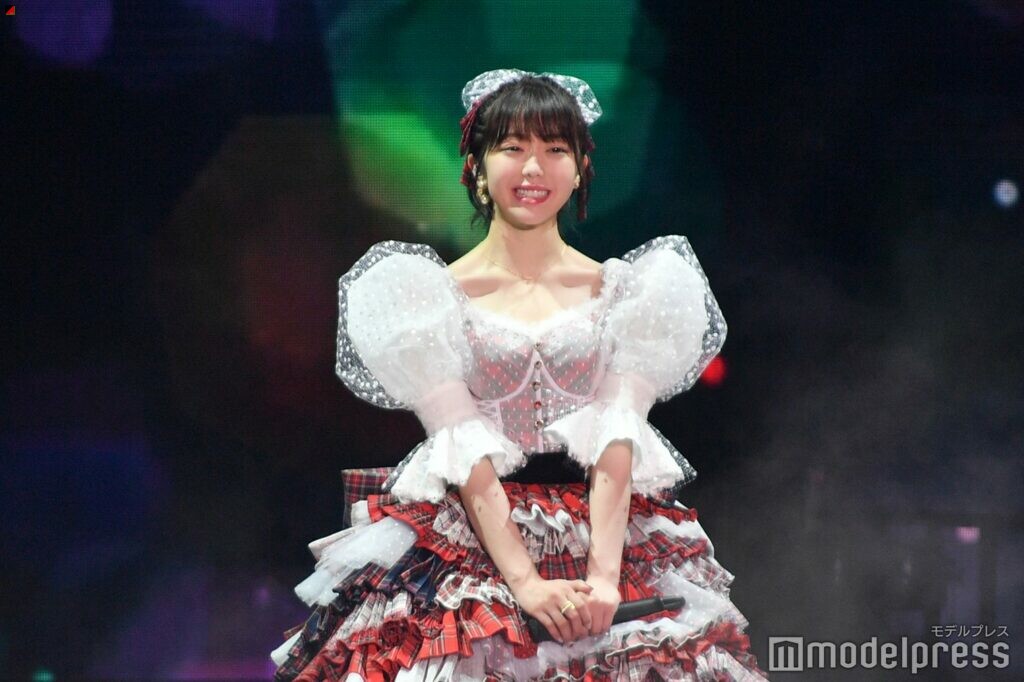 The concert ended with the song "10nen Sakura", which was presented by Minegishi Minami together with all active AKB48 members. Minegishi Minami enthusiastically said goodbye to the members and fans, and before leaving the stage said "I will not forget this day. No one should forget it."
---
Just a few days after the graduation concert for Minegishi Minami, Minegishi gave her traditional graduation performance at the AKB48 Theater. In addition to 17 members from Team K, to which Minegishi belonged at the end, 11 members, long-time AKB48 members, from the other Teams A, B and 4 performed. Also invited were the two "no3b" members Takahashi Minami and Kojima Haruna, and the two "Three Musketeers" Kojima Mako and Nishino Miki.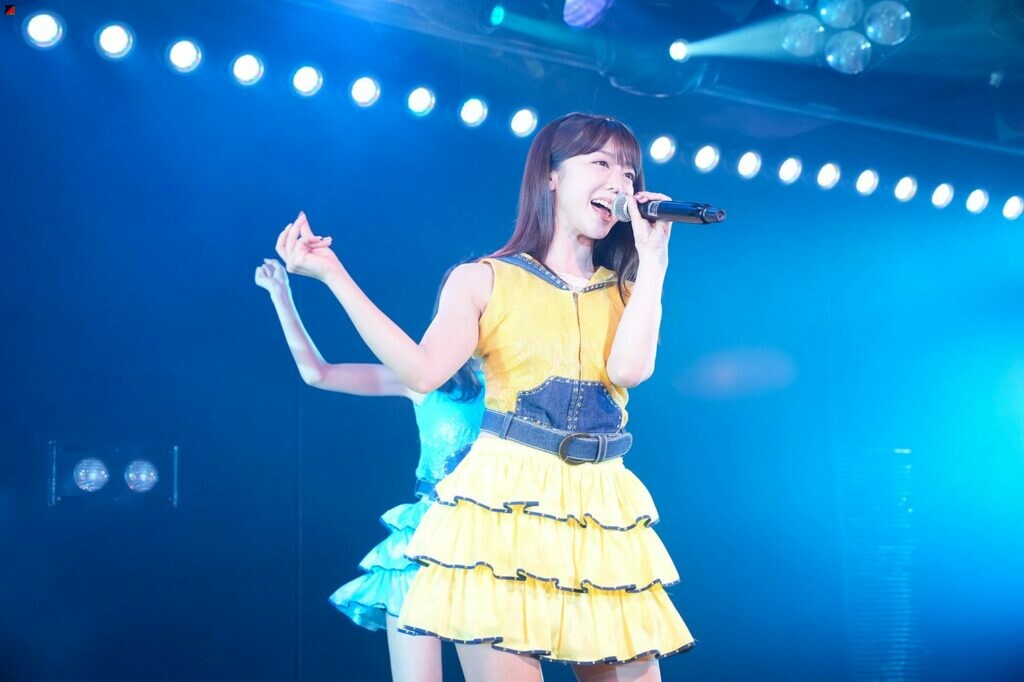 After the obligatory AKB48 Overture, the performance started with "Nagisa no CHERRY" and Minegishi wore the yellow dress she was denied years ago when this sub-unit was put together. This was followed by a potpourri of songs in which Minegishi herself participated. Two songs by "no3b" were also featured. "Aozora no Soba ni Ite" from Team A 1st Stage brought the show to a close.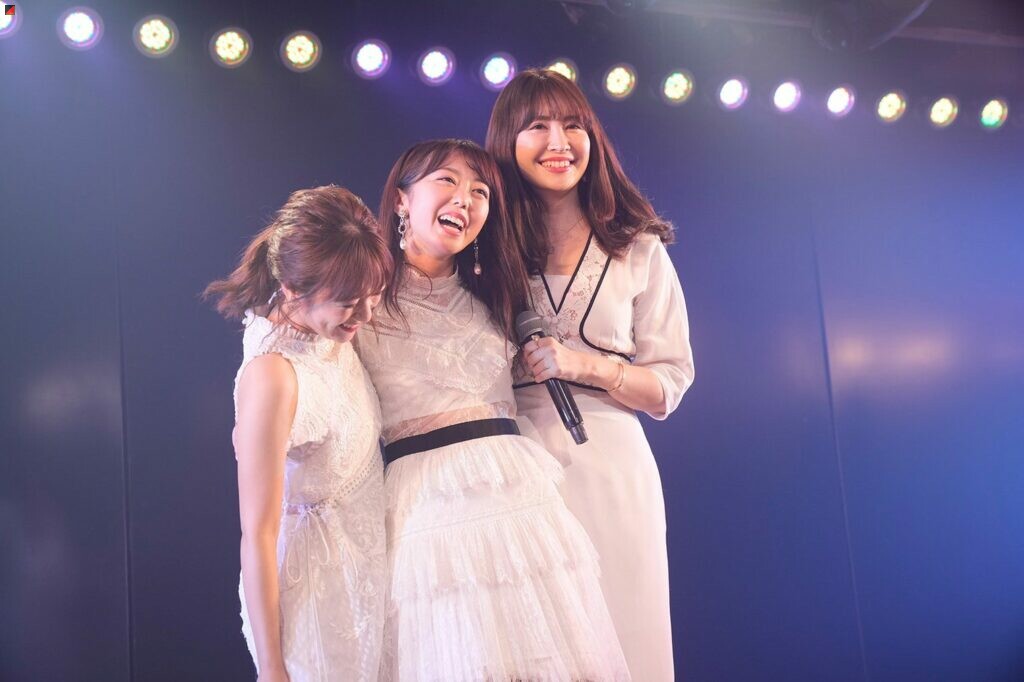 After a short break, the graduation ceremony for Minegishi Minami began. She presented her solo song "Watashi wa Watashi" together with Minegishi Team 4 members. "Hikkoshimashita" from Team K 6th Stage she presented together with all active AKB48 members, starting with Team K. Due to hygiene regulations, only a limited number of members were allowed on stage at the same time and so the members took turns. During a moderation, she was presented with gifts and a letter from AKB48 producer Akimoto Yasushi was given to Minegishi.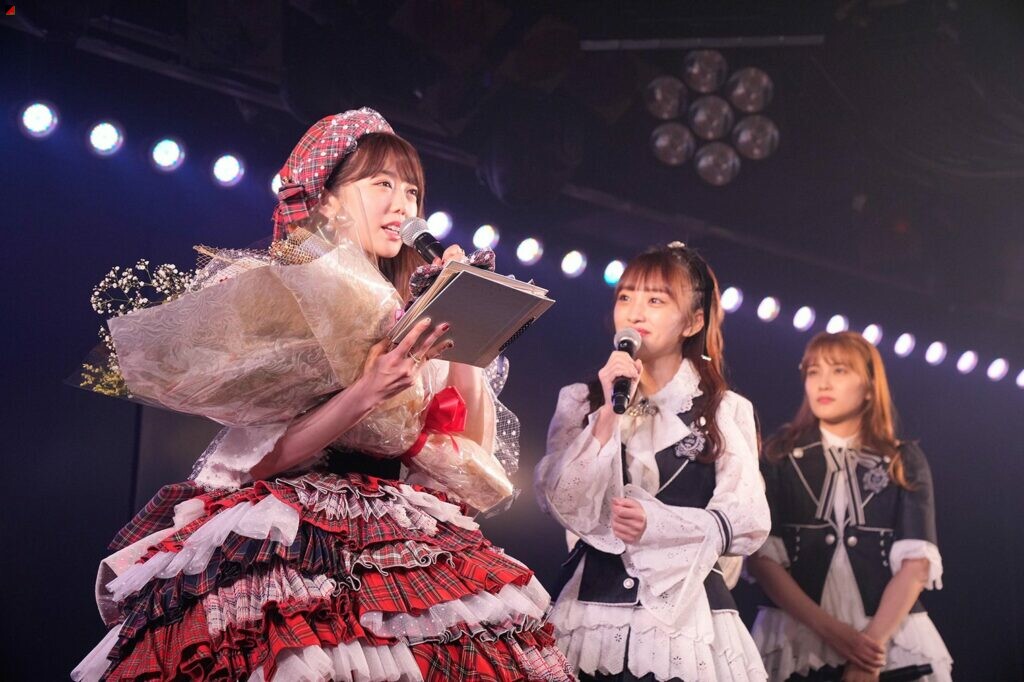 Akimoto wrote:
"In the end, even Minegishi is leaving.
I am relieved and at the same time incredibly sad, because obviously the youngest who has been through the most is the last to leave.
Minegishi was a thirteen-year-old child when the members of the first group gathered in this Akihabara Theater, covered with blue sheets and still under construction. She was just thirteen years old when the members of the first group gathered in this Akihabara Theater, which was still under construction, and I said, "From now on, you will sing and dance here and become the best idols in Japan. You will sing and dance here and become the best idols in Japan. We will perform at Tokyo Dome, participate in NHK's Kohaku Uta alleys, and form a group that can win the Record Award. I wonder what Minegishi thought when she heard me talk about my big dream in such a small Theater.
I remember that Minegishi, who had taken dance lessons at an early age, was a very good dancer. That's why in the performance of "PARTY ga Hajimeyo," there was a song with a dance by Minegishi. But she was so good that this was immediately removed because it did not fit well with the other members. Minegishi must have been perplexed because she was not recognized for the only dance she had confidence in at that time. It must have been frustrating to see members who started at the same time become popular one by one. Looking back, I feel that Minegishi was always asking herself, "What should I do?". That's the reason why I wrote the solo song called "Watashi wa Watashi" for a B-side of a "no3b" single. This song was advice to Minegishi because of her problems.
It may have been because of the environment that Minegishi became a member who always pays attention to her surroundings. Not only to the members, not only to the fans, also to the staff. She never wanted to hurt anyone. Of course, she didn't want to be hurt either. She has become a kind-hearted Minegishi Minami."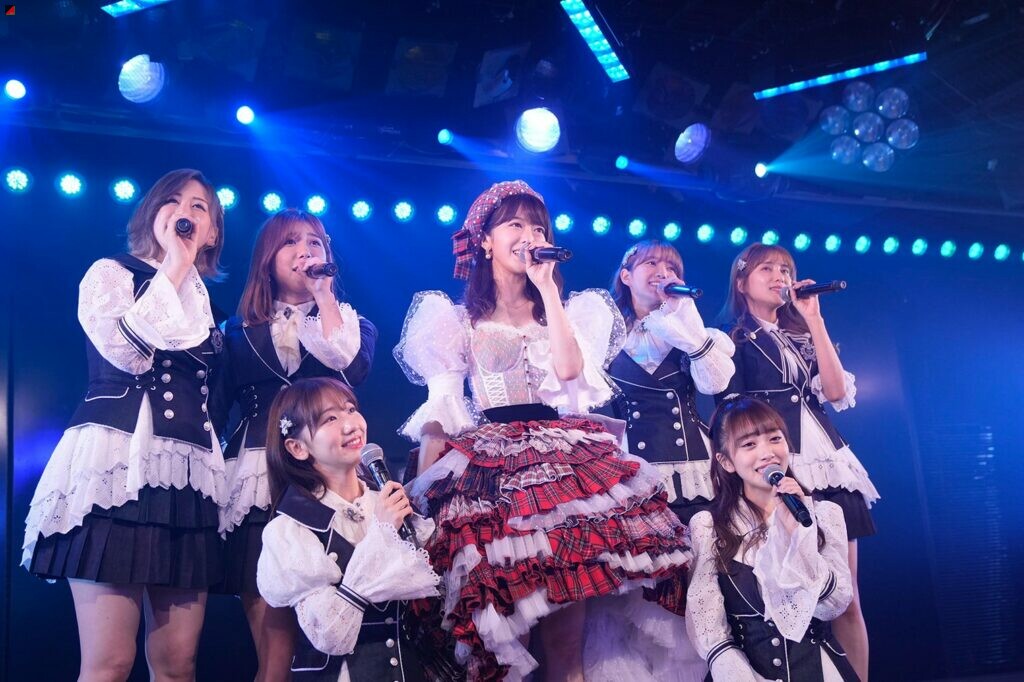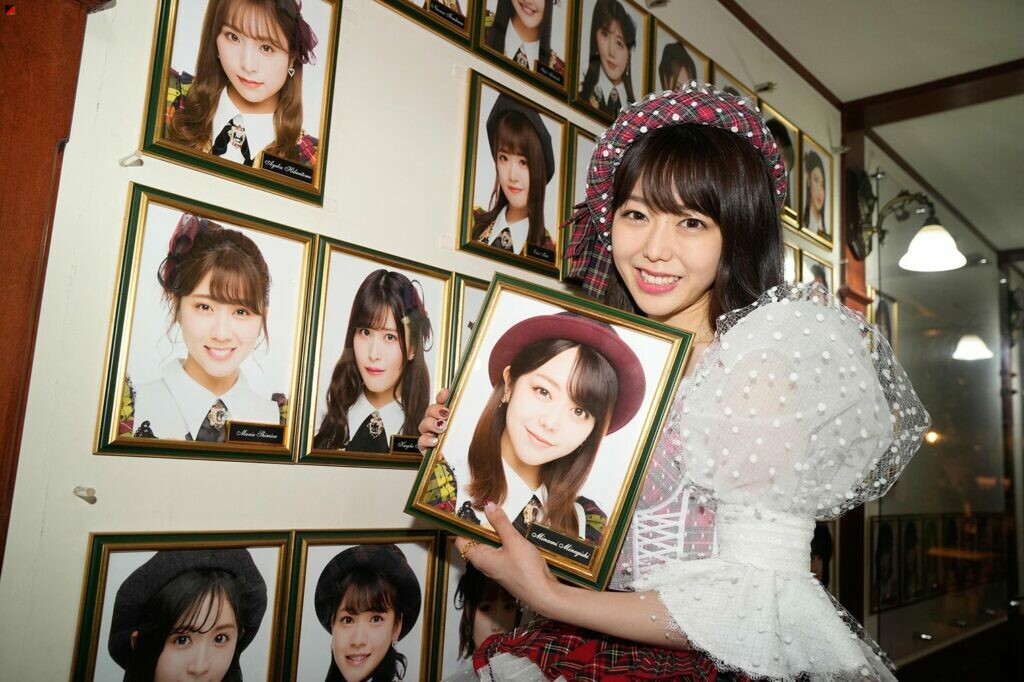 To the traditional sounds of "Sakura no Hanabiratachi," with everyone taking turns saying goodbye to Minegishi Minami once again, the graduation ceremony came to an end. With the traditional removing her portrait in the lobby of the AKB48 Theater, Minegishi Minami's AKB48 career came to an end.
Minegishi Graduation Concert Costumes OsareCompany
modelpress Minegishi Graduation Concert
modelpress Minegishi Graduation Performance