Miyawaki Sakura sent off with a Bouquet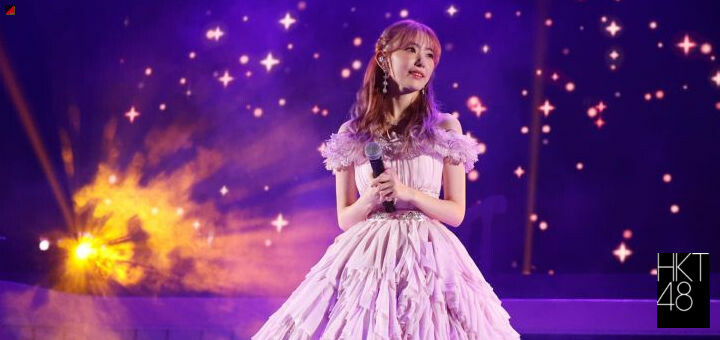 #HKT48, #宮脇咲良 – The Japanese idol group HKT48 sent off its founding member Miyawaki Sakura with a concert and traditional graduation performance at the HKT48 Theater. The concert "HKT48 Miyawaki Sakura Graduation Concert – Bouquet" was held at the Fukuoka Marine Messe on 19 June 2021 and the graduation performance was held in the new "Nishi Nippon City Ginkou HKT48 Theater" on 27 June 2021.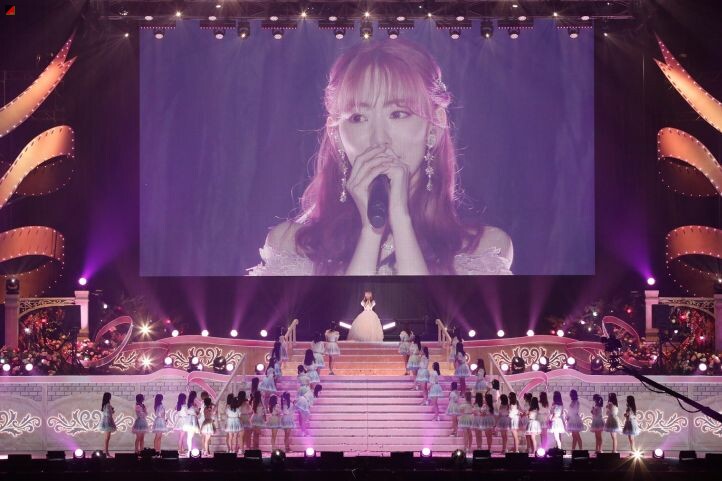 The concert started with the obligatory HKT48 overture. To "Sakura, Minna de Tabeta," Miyawaki Sakura and the HKT48 members appeared in pink flowered dresses. Songs from Miyawaki Sakura's time with HKT48 and AKB48 followed. The first block was concluded with "Kibouteki Refrain" her first center position for AKB48, which she took as a double center together with AKB48 member Watanabe Mayu.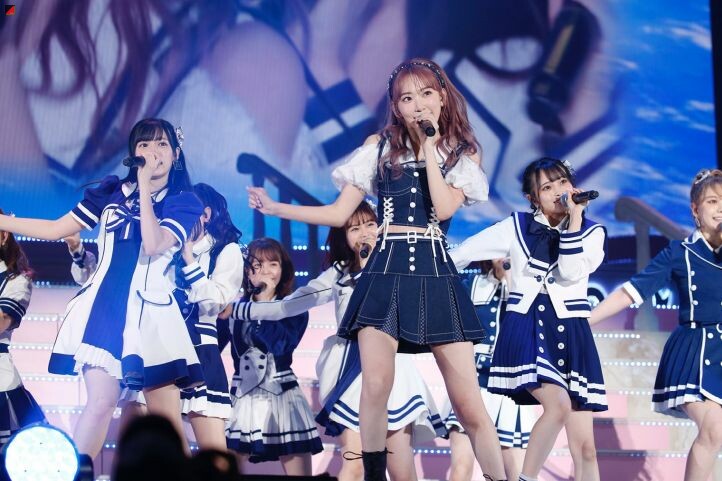 This was followed by a block featuring the three HKT48 teams and various HKT48 subgroups. The end of this bock was introduced with the Nogizaka46 graduation song "Sayonara no Imi," which was presented by the first and second generation members of HKT48. With the popular duet "Omoide no Hotondo" Murashige Anna said goodbye to her best friend. With " Yuuhi wo Miteiru ka?" the first generation said goodbye to Miyawaki Sakura.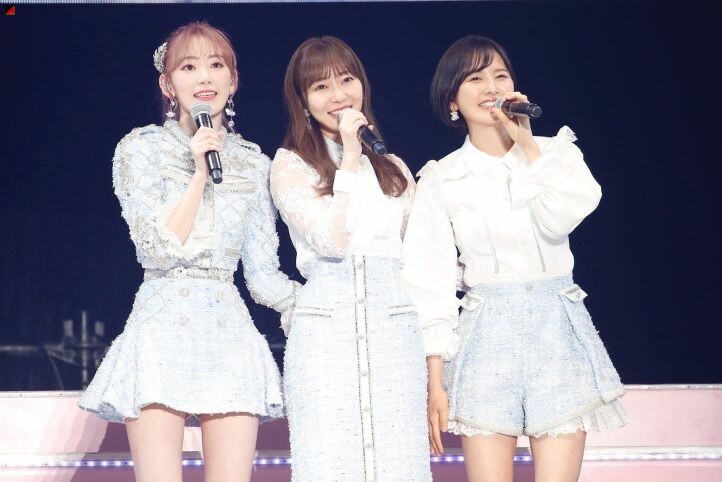 A moderation was followed by two solo songs by Miyawaki Sakura followed by popular HKT48 songs. This block featured two special surprise guests. For "Otona Ressha," EX-HKT48 founding member Kodama Haruka appeared, who left the group in 2019 after a long illness. With "12byou," longtime HKT48 Theater manager and member Sashihara Rino appeared, and to the sounds of "Saikou ka yo," the main part of the concert ended.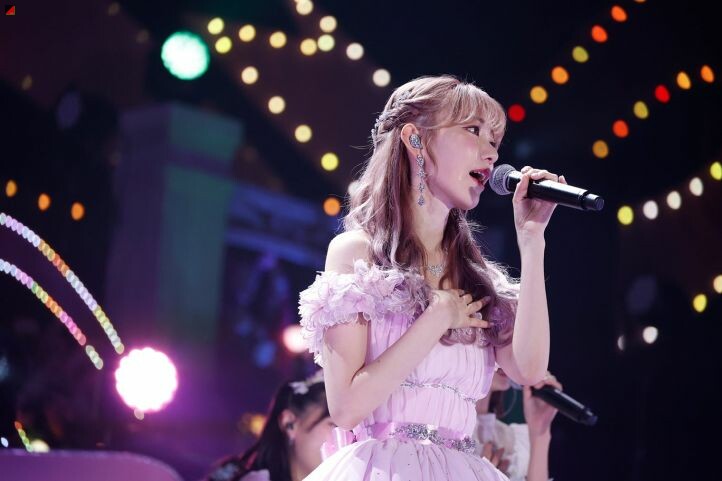 The graduation ceremony began with a video showing the stages of Miyawaki Sakura's career as an HKT48 member. To the AKB48 song "Anata ga Ite Kureta kara," which Miyawaki Sakura presented as a solo version, she appeared in a beautiful pink dress with cherry blossom (sakura) embellishments. After addressing the fans, she presented her graduation song "Omoide ni Suru ni wa Mada Hayasugiru". To "Kimi wa Melody" her second AKB48 song in which she got the center position everyone appeared on stage again. After a last moderation with Kodama Haruka, Sashihara Rino, Miyawaki Sakura and Murashige Anna the concert ended to the sounds of "Sakura, Minna de Tabeta".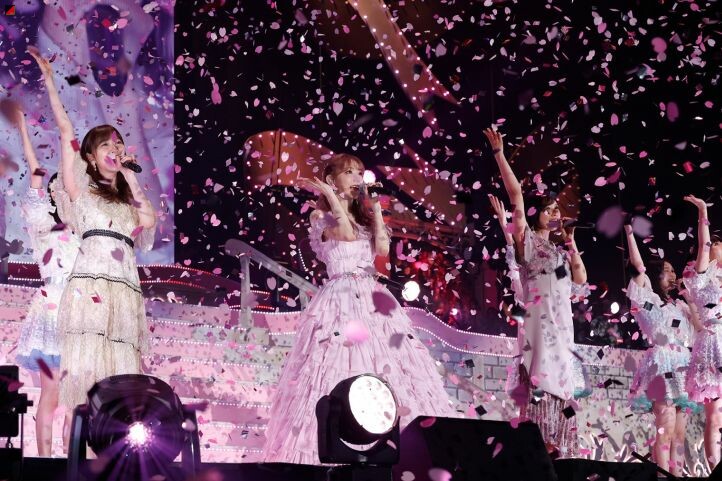 About a week later, the graduation performance for Miyawaki Sakura was held at the HKT48 Theater. 10 active and former members – Tanaka Natsumi, Nakanishi Chiyori, Ueki Nao, Shimono Yuki, Murashige Anna, Matsuoka Natsumi, Motomura Aoi, Imada Mina, Kumazawa Serina, Fukagawa Maiko – of the first generation had gathered together with Miyawaki Sakura to remember the early days of HKT48.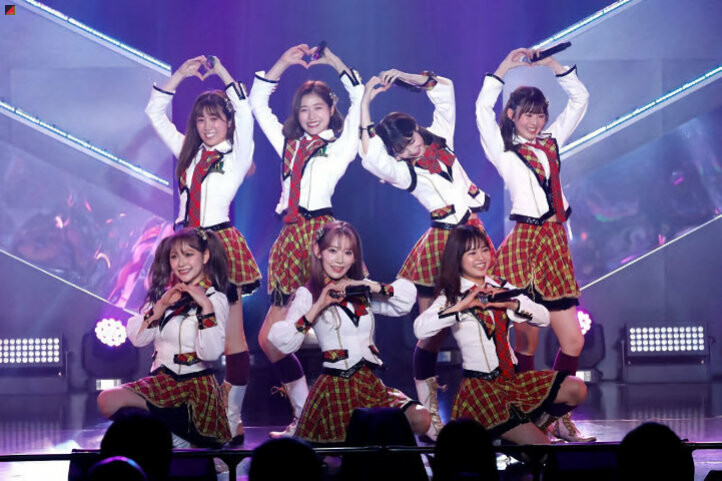 The performance began with "Bokura no Kaze" from the 1st Stage and Miyawaki Sakura appeared along with the still active members of the 1st Generation in their very first costumes. Miyawaki Sakura had chosen the songs for the setlist, reviving the 1st HKT48 Stage for the most part. Fittingly, former members of the 1st Generation also appeared in the traditional block of sub-units. The show came to a close with "Mirai no Tobira."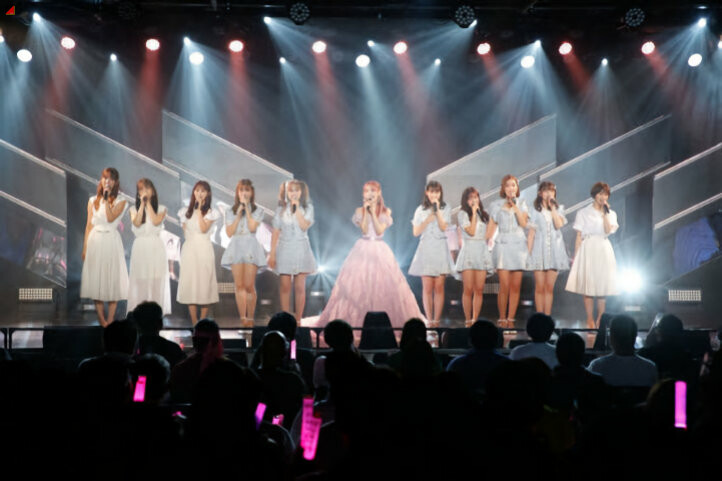 The graduation ceremony began with Miyawaki Sakura's graduation song "Omoide ni Suru ni wa Mada Hayasugiru" and ended to the sounds of "Tooku ni Ite mo."