Murayama Yuiri, Furuhata Nao & Ego Yuna Cover Girls of "BUBKA" Special Editions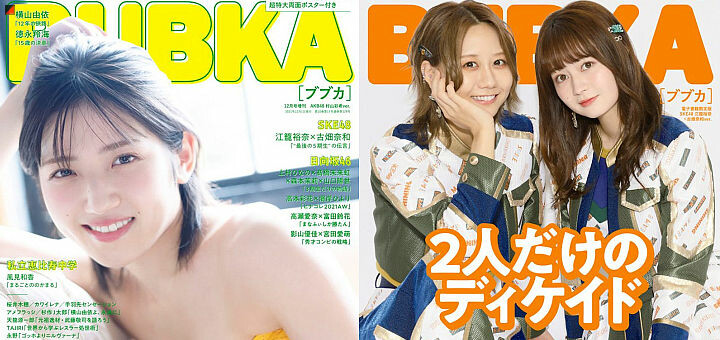 #村山彩希, #古畑奈和, #江籠裕奈 – AKB48 Group members Murayama Yuiri (AKB48) as well as Furuhata Nao and Ego Yuna (both SKE48) are the cover girls of special editions of the Japanese magazine "BUBKA". The AKB48 edition with Murayama Yuiri as the cover girl features an interview with Team A member Yokoyama Yui, who will be leaving the group, in addition to an interview with Murayama Yuiri.
The digital SKE48 version of "BUBKA" brings an interview with Furuhata Nao and Ego Yuna, who are the last SKE48 5th Generation members to celebrate their 10th stage anniversary. Both versions will be released on 29 October 2021.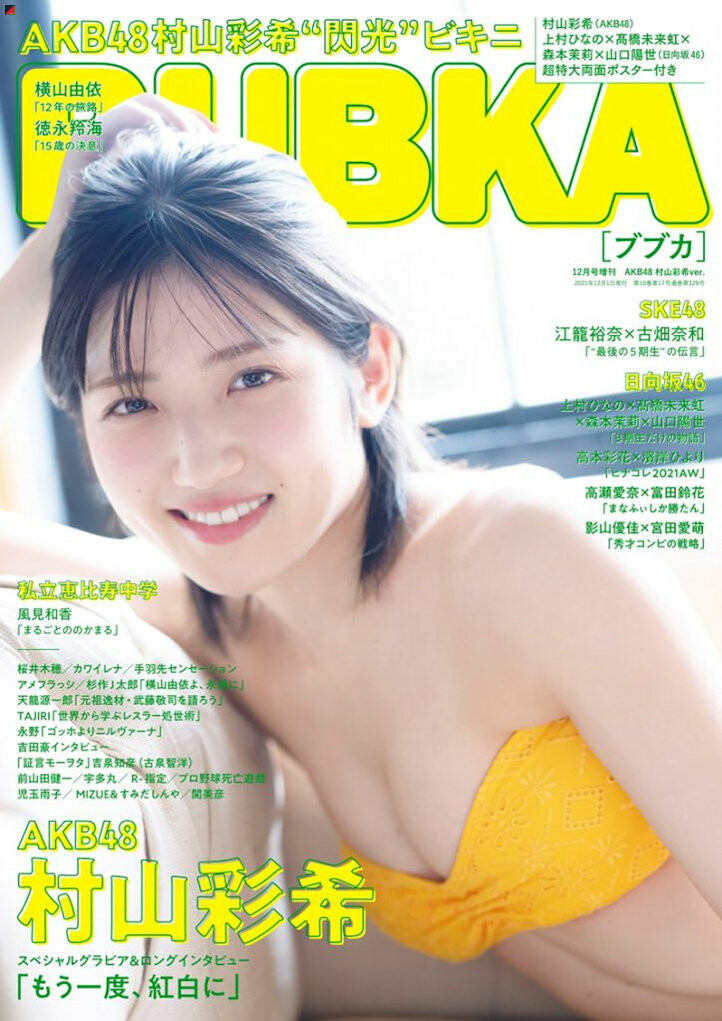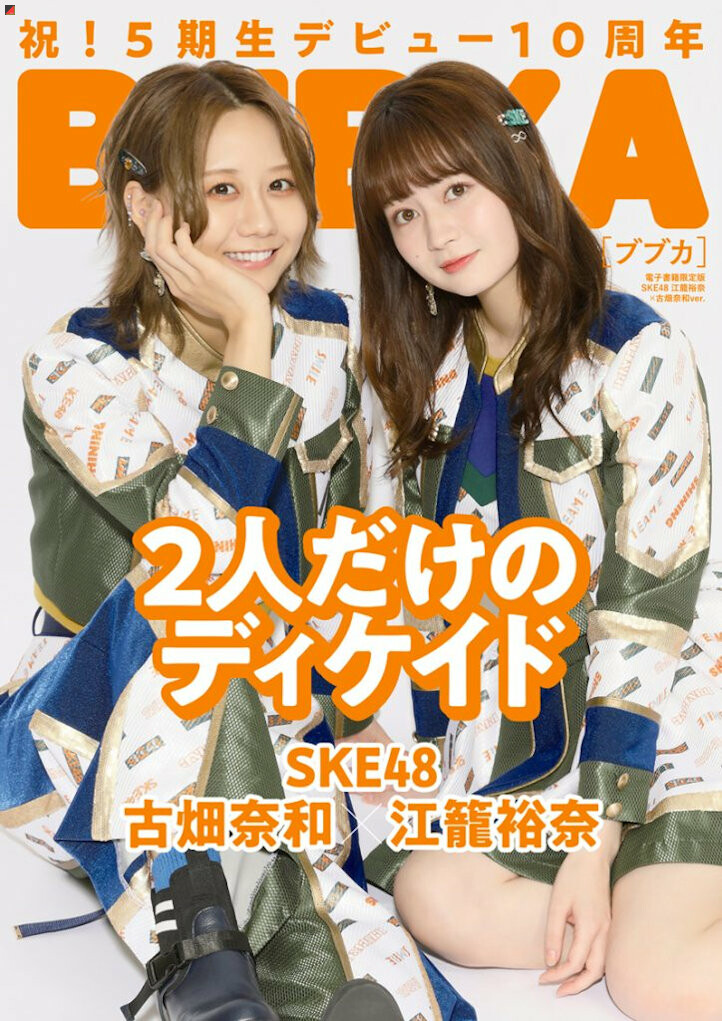 BUBKA Homepage (AKB48 Version)