Ogino Yuka Graduation concert ends with surprise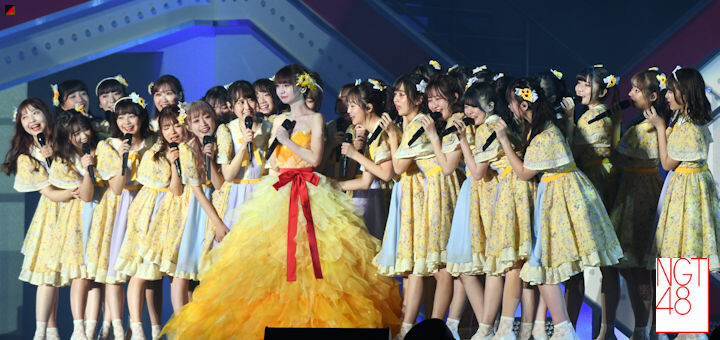 #NGT48, #荻野由佳 – On 30 October 2021, Japanese idol group NGT48 said goodbye to their Founding and NGT48 1st Draft member Ogino Yuka. During the concert at Toki Messe in Niigata, the group presented a colorful potpourri of songs from NGT48 and other AKB48 groups. During the graduation part, Ogino Yuka, who wore a dream in yellow with a red bow, was surprised by the group with her graduation song, "Watakushi ga Ichiban Iitakatta Koto." The lyrics for the song were written especially for Ogino Yuka by NGT48 founder Akimoto Yasushi.
Furthermore, the group announced the date for Ogino Yuka's graduation performance. The performance will take place on 8 November 2021 at the NGT48 Theater.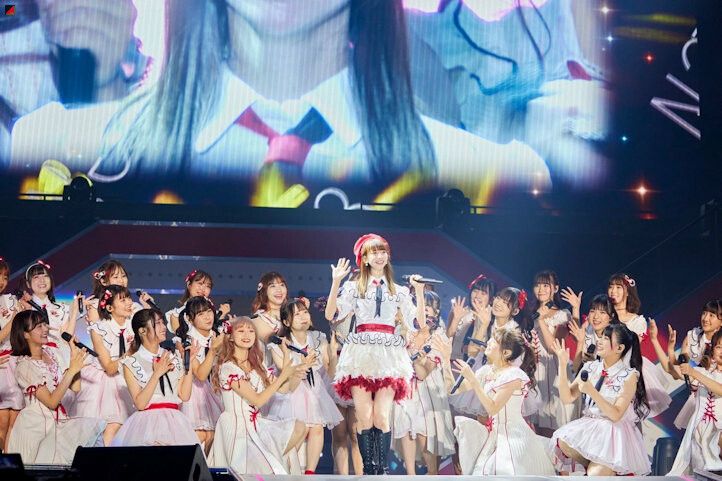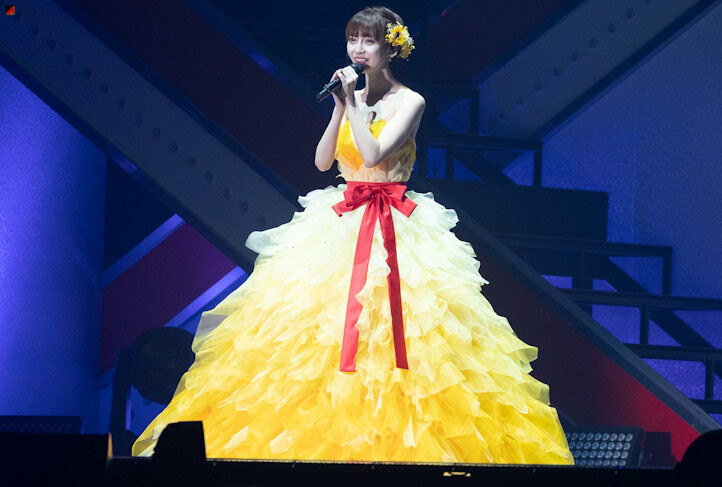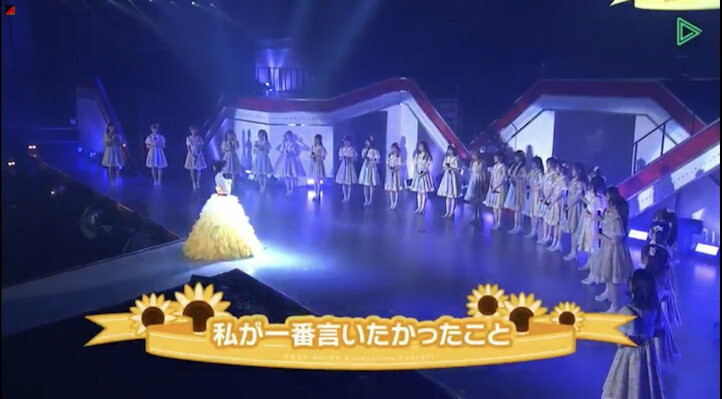 Setlist: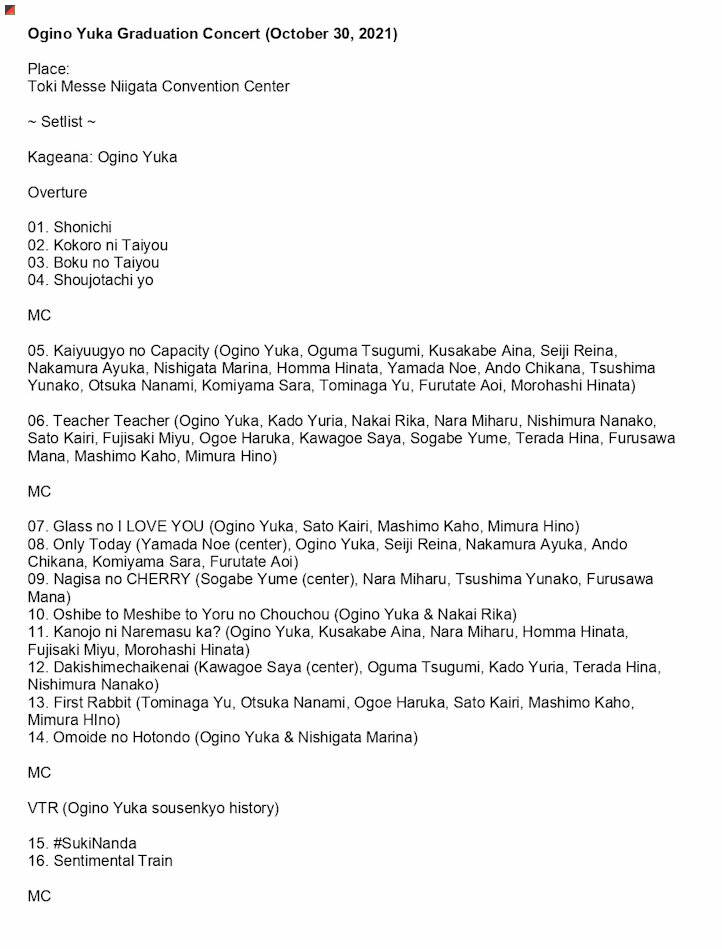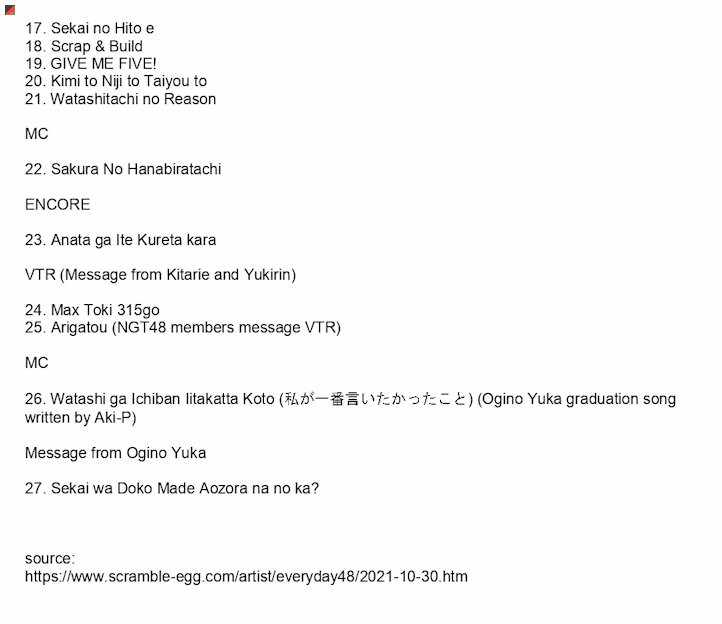 卒業公演が11月8日(月)となりました!

NGT48としていられるのは残り11日
残り少ないですがメンバーのみんなと
応援して下さる皆さんと沢山思い出を作れたらと、思います!

😊😊😊😊😊😊😊😊😊😊😊😊😊😊😊😊😊😊😊😊😊😊😊😊😊😊😊😊

— 荻野由佳 (@yuka_ippaiwarae) October 27, 2021