Last Idol released Cover of 11th Single "Break a leg!"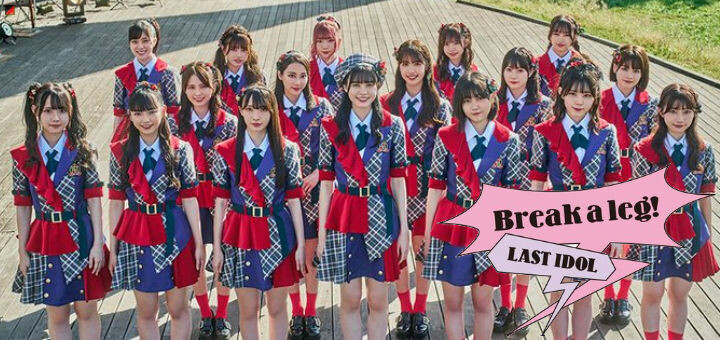 #ラストアイドル – The idol group "Last Idol" from the Japanese idol casting show of the same name has released the cover of their upcoming 11th single "Break a leg!". Abe Nanami secured the CENTER position in the last competition. The single will be released on 8 December 2021.
Cover
Track List:
CD
M1: Break a leg!
M2: Hitorigoto no Sonzai Shoumei
M2R: TBA
M3A: Atari Kuji / Kumo no Ue wa Itsumo Hare
M3B: Junchou na Jiten/ &M.LLY
M3C: Konya wa Up to you!
DVD
D1: Break a leg! MV
D2: Hitorigoto no Sonzai Shoumei MV
Senbatsu: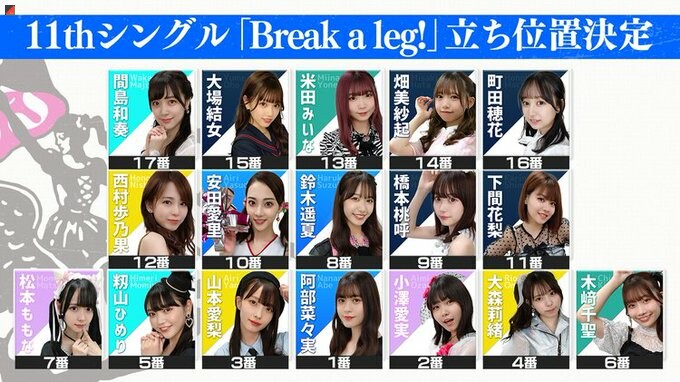 CDJapan: