TBS shows "Shurayuki-hime" and Documentary on Imaizumi Yui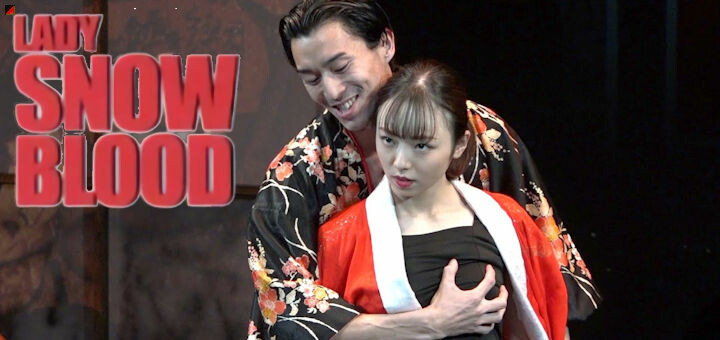 #今泉佑唯 – Japanese television station TBS 1 will broadcast the stage play "Shurayuki-hime" starring EX-Keyakizaka46 member Imaizumi Yui on 28 December 2021. The station will also broadcast a documentary on the production work of "Shurayuki-hime" on the same day. The station followed Imaizumi Yui during rehearsals and during the production of her new digital single "Shurayuki," her solo from the play. Pictures of the dress rehearsal have been posted on YouTube.
"Shurayuki-hime" is the new stage adaptation of the manga series "Shurayukihime" (Lady Snowblood) by the writing duo Koike Kazou and Kamimura Kazou. Kubota Sou wrote the new stage version of "Shurayuki-hime." It is directed by Okamura Shunichi. In addition to Imaizumi Yui, AKB48 member Onishi Momoka ind Last Idol member Yasuda Airi also starred in the play. The Meiji era play about a woman on a quest for revenge ran from 19 to 21 November 2021 at CBGK Shibugeki!!!. The digital single "Shurayuki" was released on international streaming platforms.
Cover
本日千秋楽を迎えた今泉佑唯さん主演の舞台「修羅雪姫」が放送決定✨
TBSチャンネル1で12月28日(火)午後9時半からお送りします♪

さらに、今泉さんの復帰に密着するドキュメンタリー番組も放送が決まりました!
予告映像をお届けします。

<番組HP>https://t.co/XhOMFop2Qx #今泉佑唯 #修羅雪姫 pic.twitter.com/0jybT319UU

— TBSチャンネル (@tbschannel) November 21, 2021