MTV Unplugged & MTV INSIDE with Nogizaka46 announced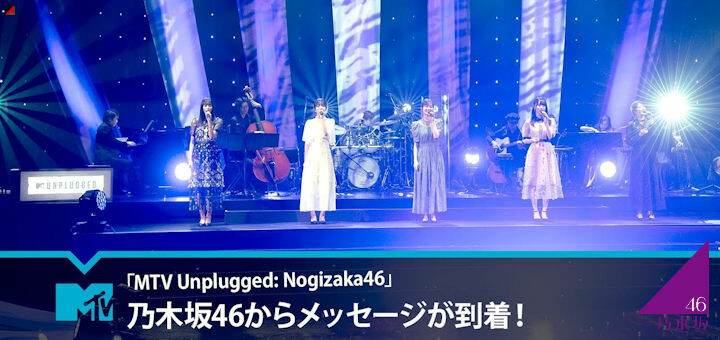 #乃木坂46, #生田絵梨花 – Japanese music channel MTV Japan has announced several specials with Japanese idol group Nogizaka46. On 11 December 2021, the channel will air a remake of 2017's "MTV Unplugged Ikuta Erika from Nogizaka46". "MTV Unplugged Nogizaka46" will once again present Ikuta Erika with her outstanding voice accompanied this time by Nogizaka46 members Higuchi Hina, Kubo Shiori, Endo Sakura and Kaki Haruka. The songs were selected by Ikuta Erika.
Furthermore, the channel will bring a four-part series "MTV INSIDE: Nogizaka46 – 10th Anniversary" to mark the group's 10th anniversary. The series will start on 28 December 2021 and will be aired monthly.