Hiragana Keyaki Covers to new "Hiragana Oshi" Blu-ray Boxes released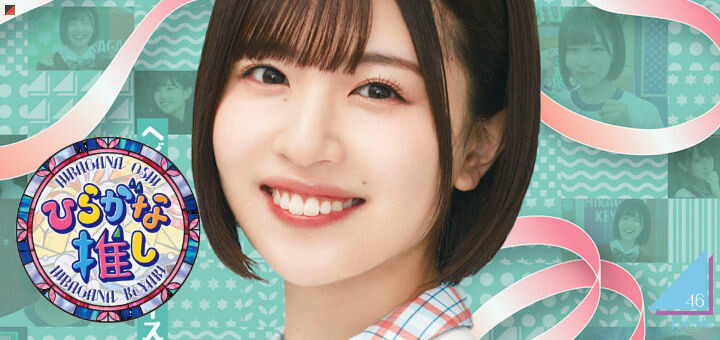 #日向坂46 – The Japanese idol group Hinatazaka46 has released the covers to their new "Hiragana Oshi" Blu-ray box sets. This time Hinatazaka46 members Kanemura Miku, Nibu Akari, Matsuda Konoka, Watanabe Miho and Kamimura Hinano have put together their favorite episodes. In addition to the up to five episodes, unreleased footage, select music segments from the show and a roundtable discussion with members will be included. The box sets will be released on 1 January 2022.
From 9 April 2018 to 1 April 2019, the TV variety show "Hiragana Oshi" of the Hiragana Keyakizaka46 subgroup of the Japanese idol group Keyakizaka46 was broadcast on TV Tokyo. On 2 February 2019, the group became independent and was renamed Hinatazaka46. "Hiragana Oshi" has been broadcast under the name "Hinatazaka de Aimashou" since 7 April 2019.
6. Hiragana Oshi Blu-ray "Hatsu Gatsuo wo Osushikanai" (Kanemura Miku)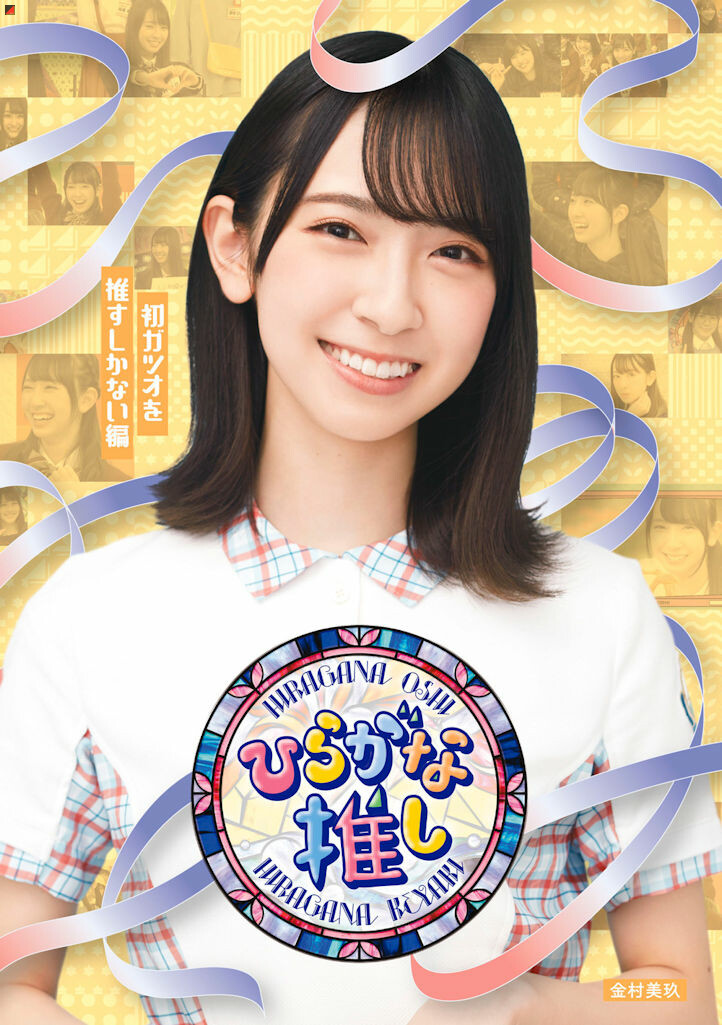 Episodes:
01: Kasuga Presents! Memorized Member Profile Introduction! Part 3
14: Family Surveys Part 1
15: Family Surveys Part 2
38: Lucky Girl Ranking 2019
39: Adults vs Minors! Maturity Showdown!! Part 1
40: Adults vs Minors! Maturity Showdown!! Part 2
Bonus:
Unreleased material
Talk: Ushio Sarina, Takamoto Ayaka, Kanemura Miku Kawata Hina
Studio-Songs: Saizenretsu e, Warenai Shabondama, Sharin ga Kishimu you ni Kimi ga Naku
7. Hiragana Oshi Blu-ray "Do you have a favorite person? Nibuchan" (Nibu Akari)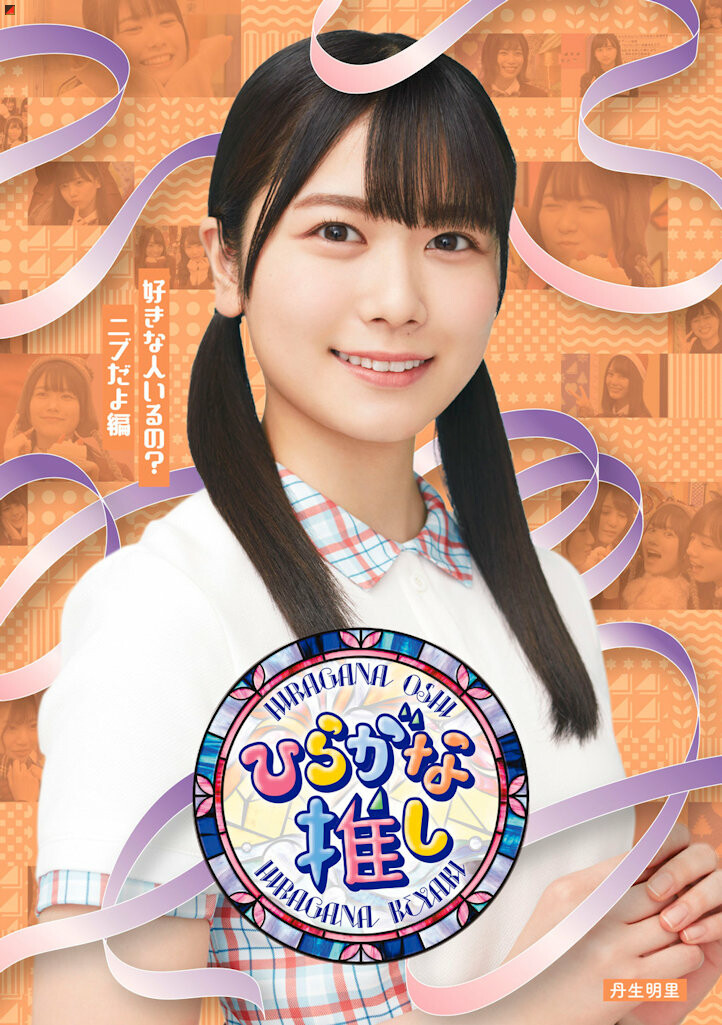 Episodes:
09: Future Fantasy History (Tomita, Nibu, Kageyama, Iguchi)
24: Solve your worries! "Snack Mao" (1st, 2nd, 3rd Night)
36: Burikko Tournament Part 1
37: Burikko Tournament Part 2
47: Solve your worries! "Snack Mao" (16th, 17th, Last Night)
Bonus:
Unreleased material
Talk: Kageyama Yuka, Tomita Suzuka, Nibu Akari, Miyata Manamo
Studio-Songs: Kirei ni Naritai, Yakusoku no Tamago
8. Hiragana Oshi Blu-ray "Birth of Heavy Little Tooth" (Matsuda Konoka)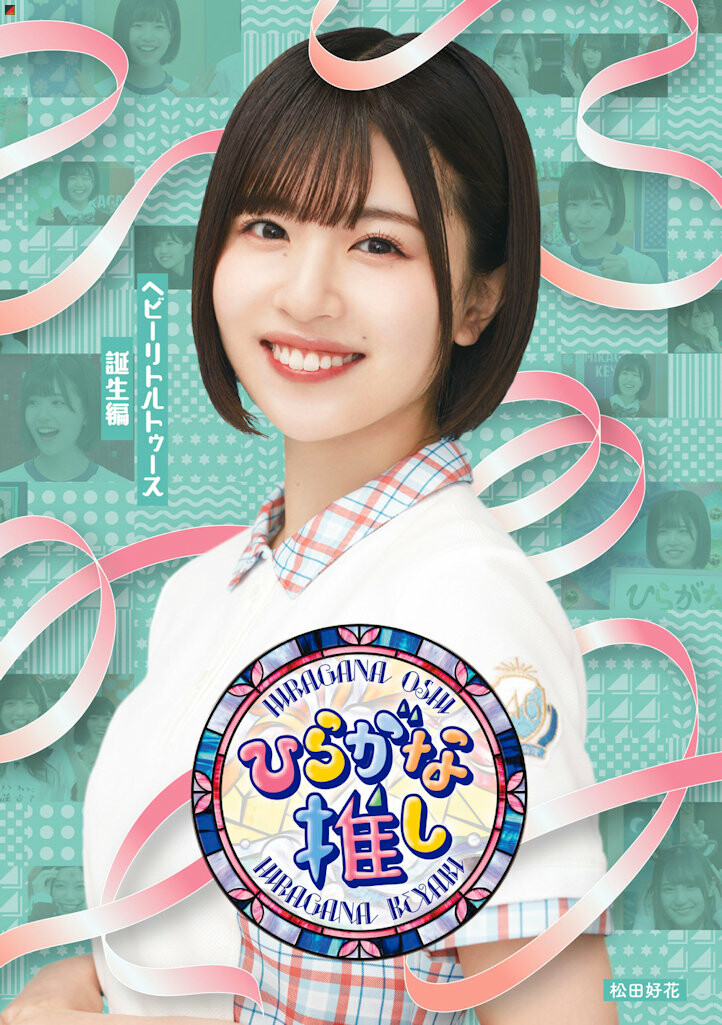 Episodes:
35: Solve your worries! "Snack Mao" (10th, 11th, 12th Night)
41: Members' First Segment Presentation
43: Kasuga's 40th Birthday – Let's Learn About Kinnikuman!
45: Matsuda Konoka's Hiragana Music Sports Festival Part 1
46: Matsuda Konoka's Hiragana Music Sports Festival Part 2
Bonus:
Unreleased material
Talk: Saito Kyoko, Hamagishi Hiyori, Matsuda Konoka
Studio-Songs: Hanbun no Kioku, Senkou Hanabi ga Kieru Made
9. Hiragana Oshi Blu-ray "Angry clashes between Saitama and Kasuga" (Watanabe Miho)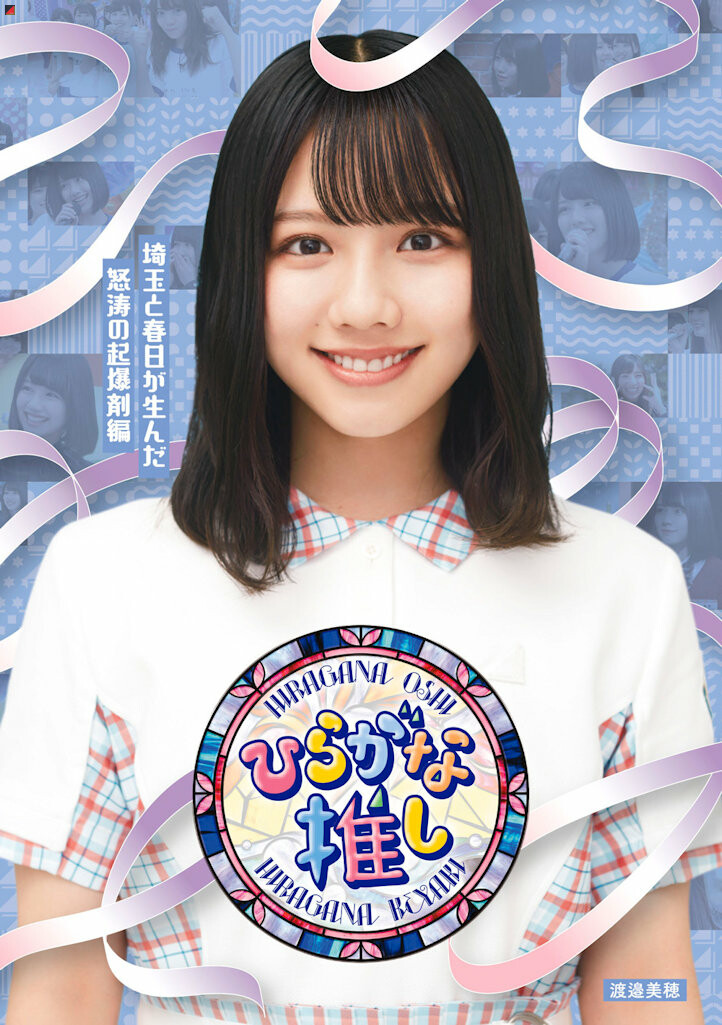 Episodes:
04: Kasuga Presents! Memorized Member Profile Introduction! Part 4
05: Hiragana Keyaki 2nd Anniversary Unannounnced Bag Check Part 1
06: Hiragana Keyaki 2nd Anniversary Unannounnced Bag Check Part 2
18: 1st Generation vs 2nd Generation Athletic Ability Battle Part 1
18: 1st Generation vs 2nd Generation Athletic Ability Battle Part 2
32: Solve your worries! "Snack Mao" (7th, 8th, 9th Night)
Bonus:
Unreleased material
Talk: Sasaki Mirei, Takase Mana, Higashimura Mei, Watanabe Miho
Studio-Songs: Hiragana de Koi Shitai, Mijuku na Ikari, Natsuiro no Mule
10. Hiragana Oshi Blu-ray "Itsudemo Dokodemo Henkakyuu" (Kamimura Hinano)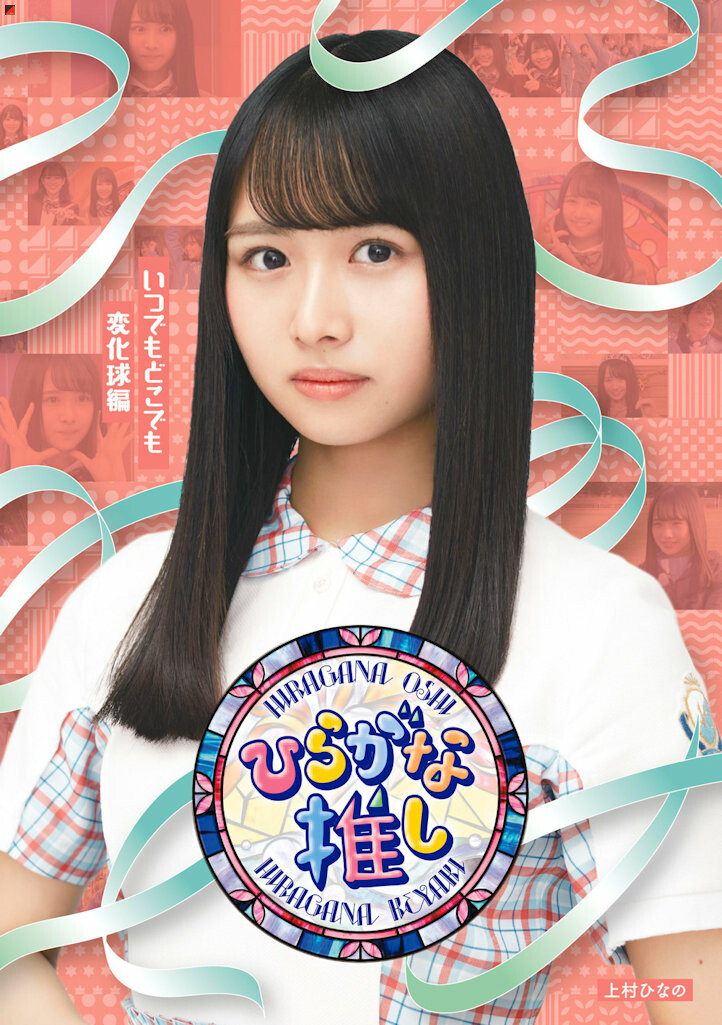 Episodes:
42: Let's know more about Kamimura Hinano
47: Debut Single Hit Campaign Announcement
48: Debut Single Hit Campaign Part 1
49: Debut Single Hit Campaign Part 2
50: Debut Single Hit Campaign Part 3
Bonus:
Unreleased material
Talk: Kato Shiho, Sasaki Kumi, Kamimura Hinano
Studio-Songs: JOYFUL LOVE, Kyun
CDJapan: