HKT48 Practice Videos for "Totsuzen Do love me!" released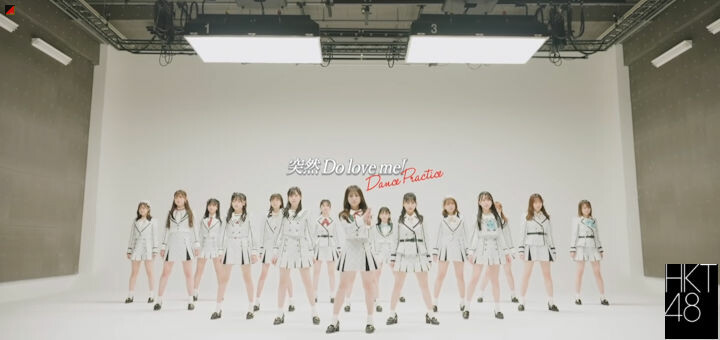 #HKT48 – Japanese idol group HKT48 has released two videos of the choreography practice for the song "Totsuzen Do love me!" from their anniversary album on YouTube. The album is released in celebration of the group's 10th anniversary on 1 December 2021. The album comes in four regular versions (CD+DVD), a theatrical version (CD) and various generational versions (CD) release. All CDs contain 12 songs and the complete "HKT48 Request Hour Setlist Best 50 2021" concert is split between the bonus DVDs. The complete set also comes in a slipcase with a 60-page photobook and photo.
SNS WORLD
Totsuzen Do love me!
Type-A

CD
Totsuzen Do love me!
Hayaokuri Calendar
Ishi
3-2
Kimi to Doko ka e Ikitai (Tsubame Senbatsu ver.)
Kimi to Doko ka e Ikitai (Mizuho Senbatsu ver.)
Buttaoreru Made
Kasou Renai
Chamomile (10%)
Kiss no Hanabira (Chou)
Omoide ni Suru ni wa Mada Hayasugiru
SNS WORLD (HKT48 Eikou no Labyrinth CM Senbatsu 2021)
DVD
Totsuzen Do love me! MV
SNS WORLD MV
HKT48 Request Hour Setlist Best 50 (50 – 38)
---
Type-B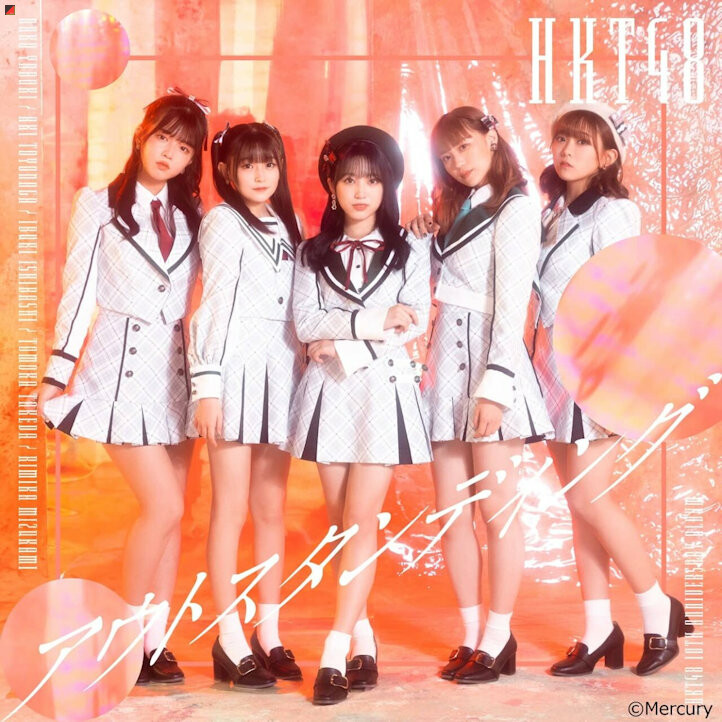 CD
Totsuzen Do love me!
Hayaokuri Calendar
Ishi
3-2
Kimi to Doko ka e Ikitai (Tsubame Senbatsu ver.)
Kimi to Doko ka e Ikitai (Mizuho Senbatsu ver.)
Just a moment (Shiawase DA Pancake)
Otona Ressha wa Doko wo Hashitteru no ka? (8%)
How about you? (Lit charm)
Kono Michi (Moriyasu Madoka)
Omoide ni Suru ni wa Mada Hayasugiru
Akkenai Konayuki
DVD
Totsuzen Do love me! MV
SNS WORLD MV
HKT48 Request Hour Setlist Best 50 (37 – 26)
---
Type-C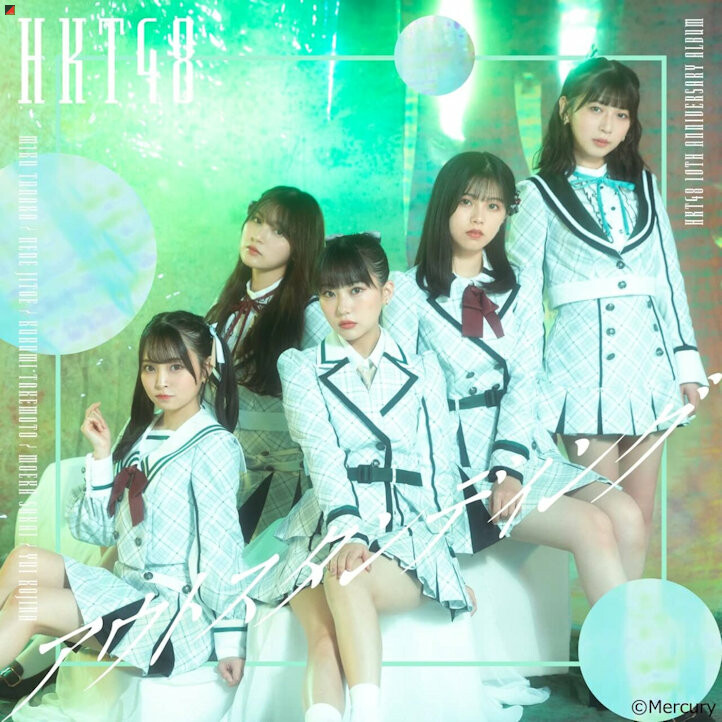 CD
Totsuzen Do love me!
Hayaokuri Calendar
Ishi
3-2
Kimi to Doko ka e Ikitai (Tsubame Senbatsu ver.)
Kimi to Doko ka e Ikitai (Mizuho Senbatsu ver.)
Watashi no Furusato (Tanaka Miku)
Aitakute iya ni Naru (Yappari Mitarashi Dango)
Makkana Umbrella (5th generation)
Seishun no Deguchi
Omoide ni Suru ni wa Mada Hayasugiru
Zenzen Kawaranai
DVD
Totsuzen Do love me! MV
SNS WORLD MV
HKT48 Request Hour Setlist Best 50 (25 – 13)
---
Type-D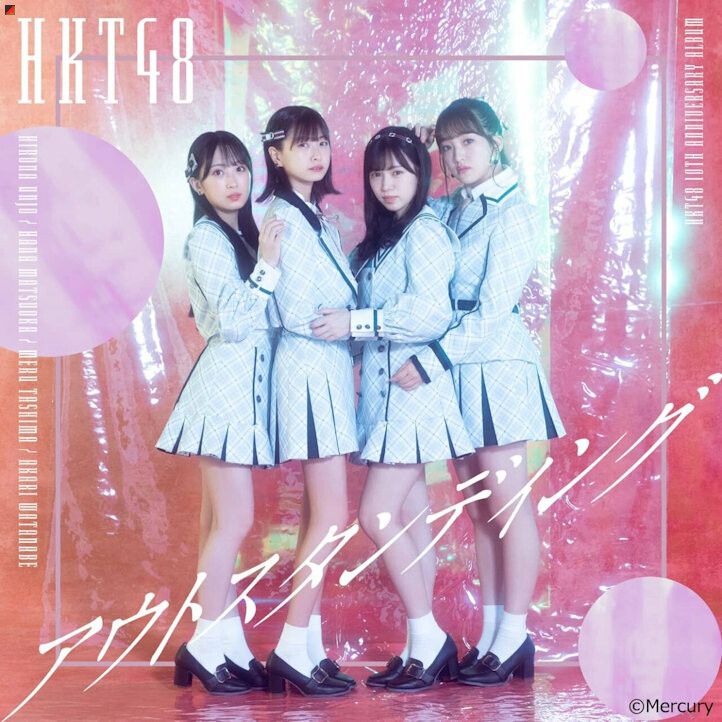 CD
Totsuzen Do love me!
Hayaokuri Calendar
Ishi
3-2
Kimi to Doko ka e Ikitai (Tsubame Senbatsu ver.)
Kimi to Doko ka e Ikitai (Mizuho Senbatsu ver.)
Tenshi wa doko ni iru? (fairy w!nk)
Kisetsu no Sei ni Shitaku wa nai
Itsudatte doba ni iru
Cinderella nanteinai
Omoide ni Suru ni wa Mada Hayasugiru
HAKATA Kyuketsuki
DVD
Totsuzen Do love me! MV
SNS WORLD MV
HKT48 Request Hour Setlist Best 50 (12 – 1)
---
All Versions Cover

---
Theater Edition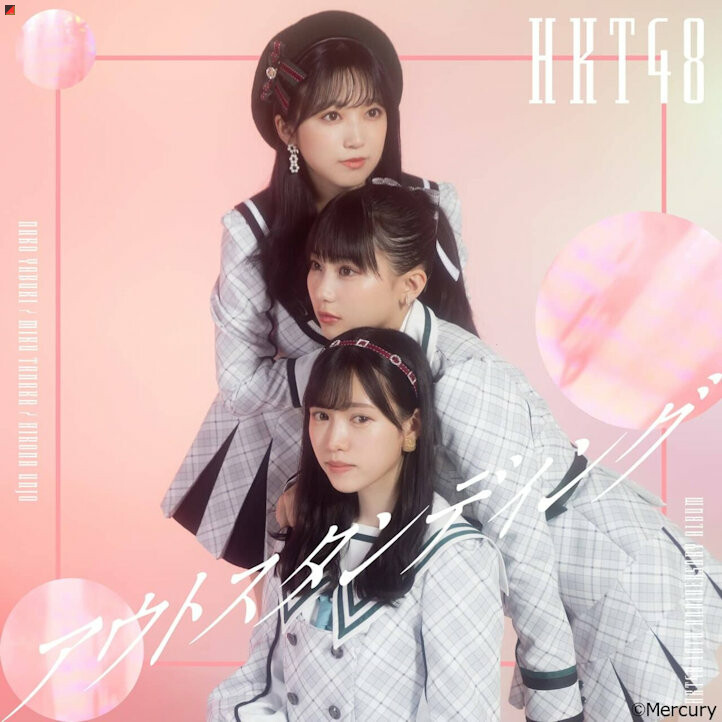 CD
Totsuzen Do love me!
Hayaokuri Calendar
Ishi
3-2
Kimi to Doko ka e Ikitai (Tsubame Senbatsu ver.)
Kimi to Doko ka e Ikitai (Mizuho Senbatsu ver.)
Boku no Omoi ga Itsuka Niji ni Naru Made (SakuraHanaMiku)
Dare Yori Te wo Furou
Oshaberi Jukebox (HKT48 Eikou no Labyrinth CM Senbatsu 2020)
UFO Boshuchu
Omoide ni Suru ni wa Mada Hayasugiru
---
Generation Editions (1st, 2nd, 3rd, 4th, 5th, 2nd DRAFT & 3rd DRAFT Members)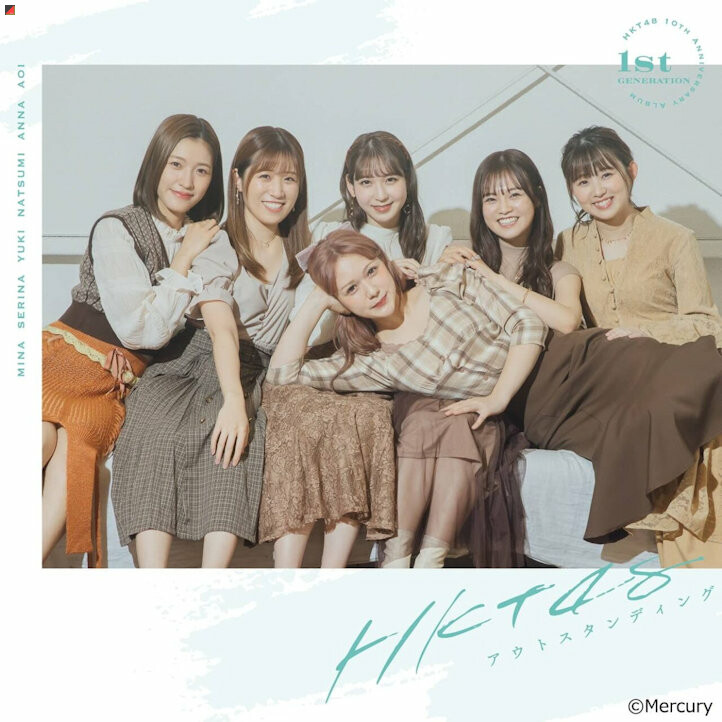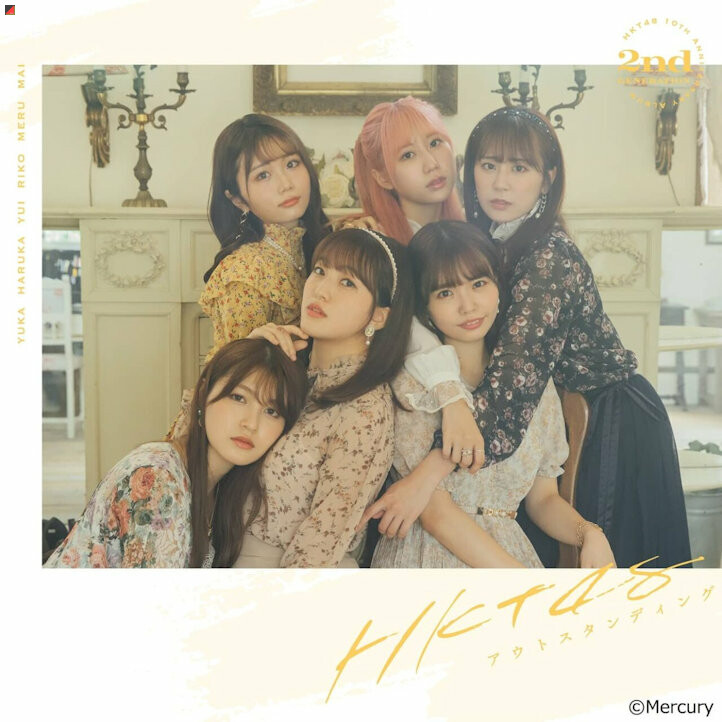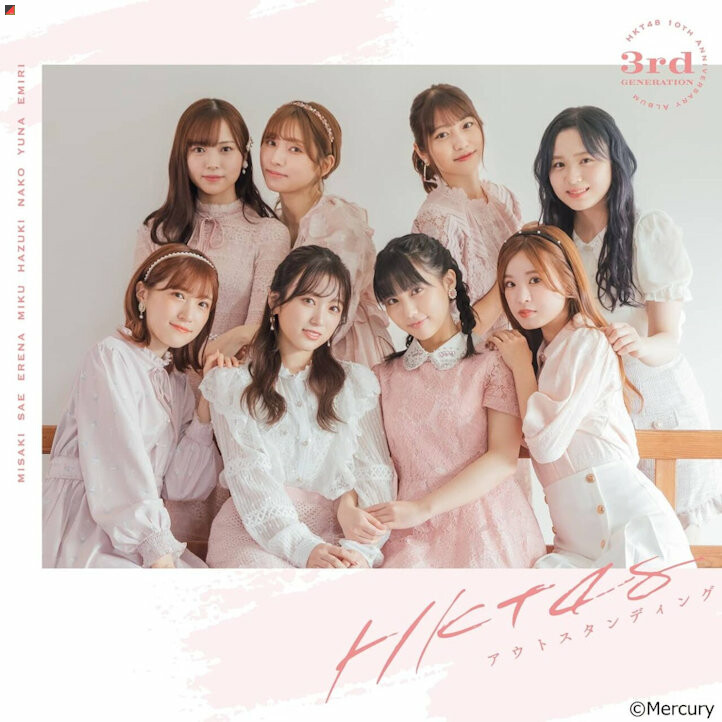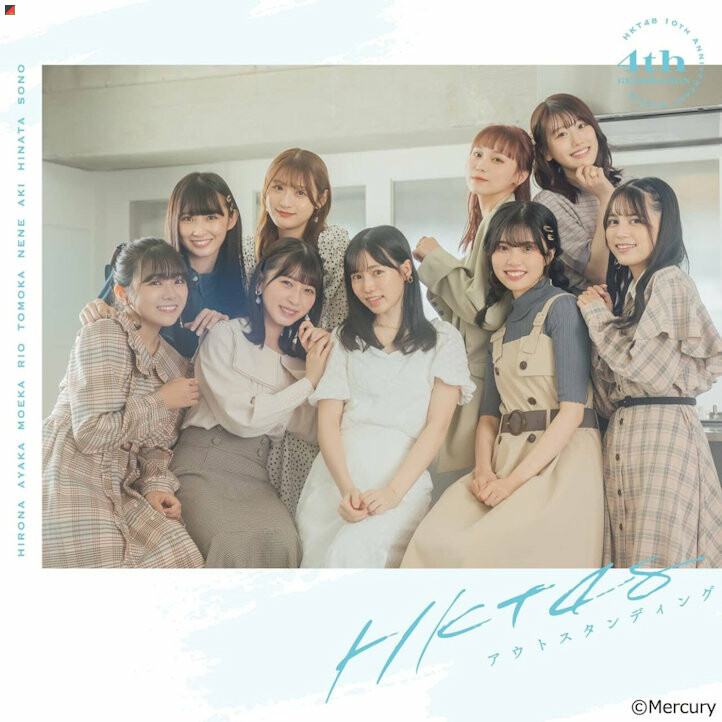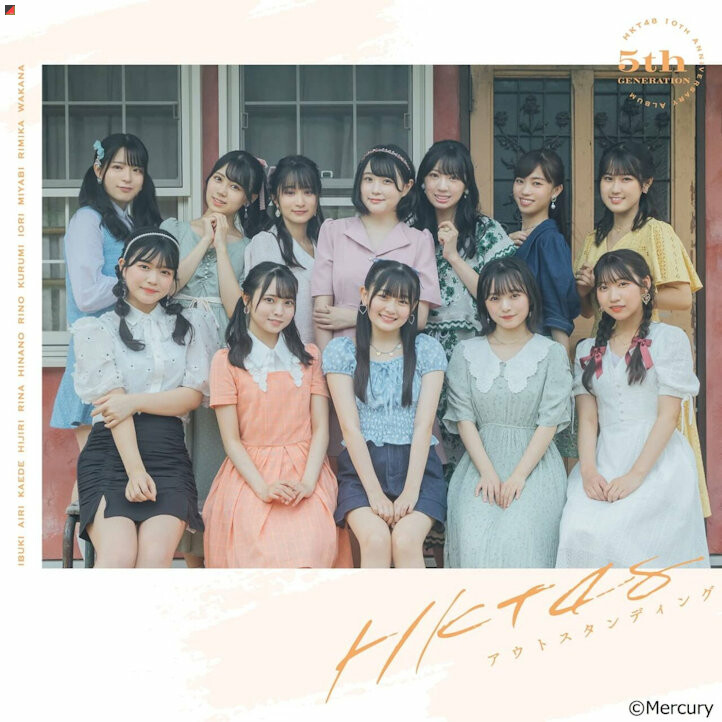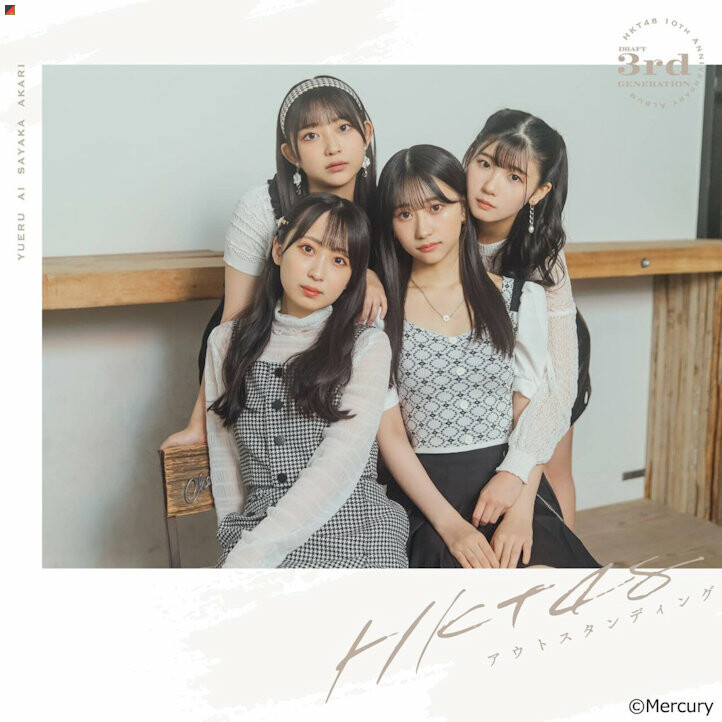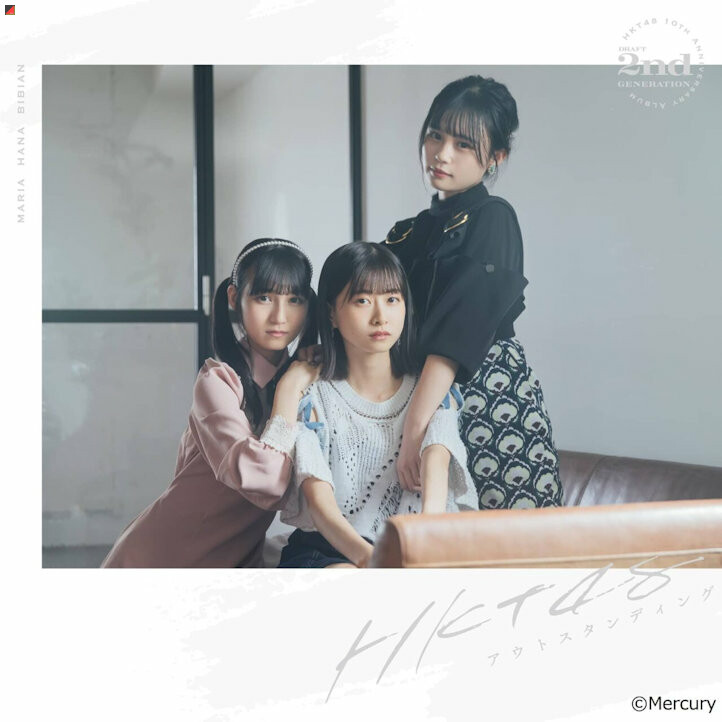 CD
Totsuzen Do love me!
Hayaokuri Calendar
Ishi
3-2
Kimi to Doko ka e Ikitai (Tsubame Senbatsu ver.)
Kimi to Doko ka e Ikitai (Mizuho Senbatsu ver.)
Boku no Omoi ga Itsuka Niji ni Naru Made (SakuraHanaMiku)
Dare Yori Te wo Furou
Oshaberi Jukebox (HKT48 Eikou no Labyrinth CM Senbatsu 2020)
UFO Boshuchu
Omoide ni Suru ni wa Mada Hayasugiru
---
Totsuzen Do love me! Senbatsu
Team H: Kojina Yui, Tashima Meru, Tanaka Miku, Toyonaga Aki, Matsuoka Natsumi, Mizukami Rimika, Yabuki Nako, Watanabe Akari
Team KIV: Ishibashi Ibuki, Unjo Hirona, Takemoto Kurumi, Jitoe Nene, Motomura Aoi
Team TII: Sakai Moeka, Takeda Tomoka, Matsuoka Hana
HKT48
2nd Album
アウトスタンディング
2021.12.01 
release!!!https://t.co/MH6T606uEF#HKT48 #HKT10周年 #HKT2ndアルバム #アウトスタンディング pic.twitter.com/eLhZlLCKCm

— HKT48 (@hkt48_official_) November 3, 2021
🌸通常盤コンプリート・セット
🌸劇場盤
※劇場盤のジャケット写真に関しまして、一部、文字デザインが異なるものを公開しておりました。
お詫びして訂正させていただきます。#HKT48 #HKT10周年 #HKT2ndアルバム #アウトスタンディング pic.twitter.com/fRYyS5tFBn

— HKT48 (@hkt48_official_) November 3, 2021
CDJapan: