Takahashi Minami gets a Birthday Gashapon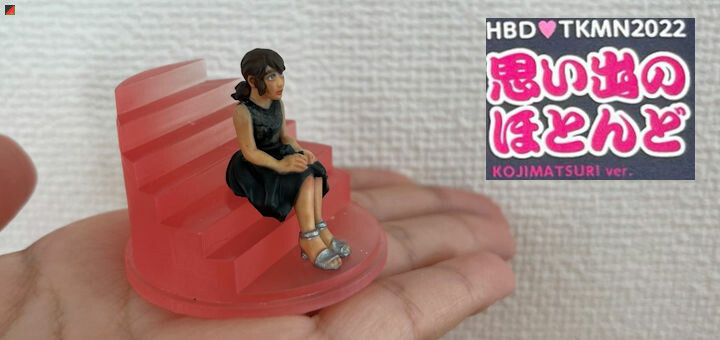 #高橋みなみ – EX-AKB48 member Takahashi Minami received a special little something from her talent agency Mama&Sons on 8 April 2022 for her 31st birthday. The agency made a gashapon set for this occasion consisting of a show staircase, two Takahashi Minami figures seated (Painted & Transparent) and two Akimoto Yasushi figures (Silver & Gold).
The set recreates a scene from the Kojima Haruna graduation concert Kojimatsuri Day 1 of 2017, when Kojima Haruna sang the song "Omoide no Hotondo" with Watanabe Mayu rather than Takahashi Minami.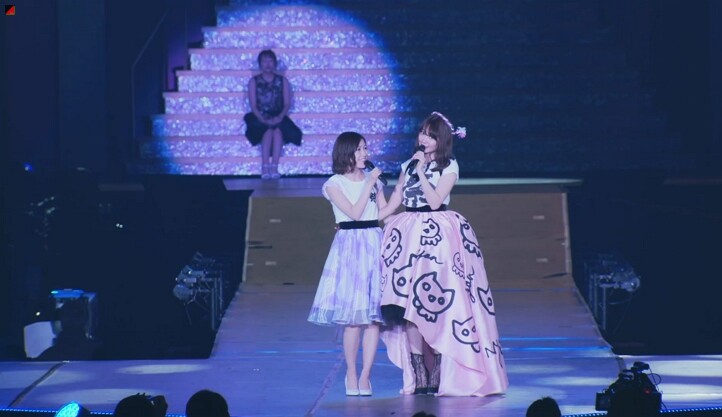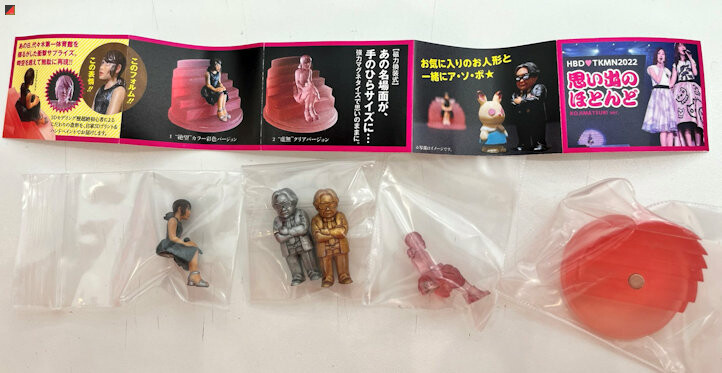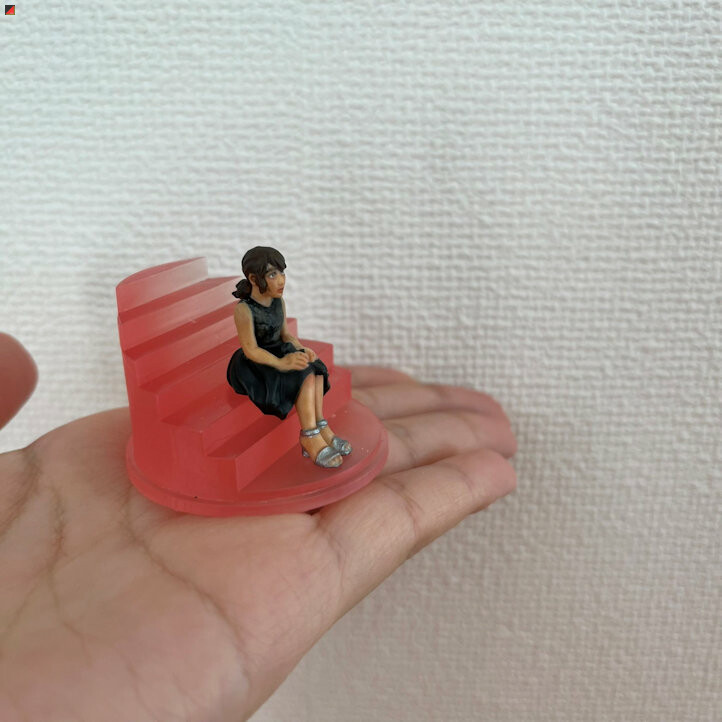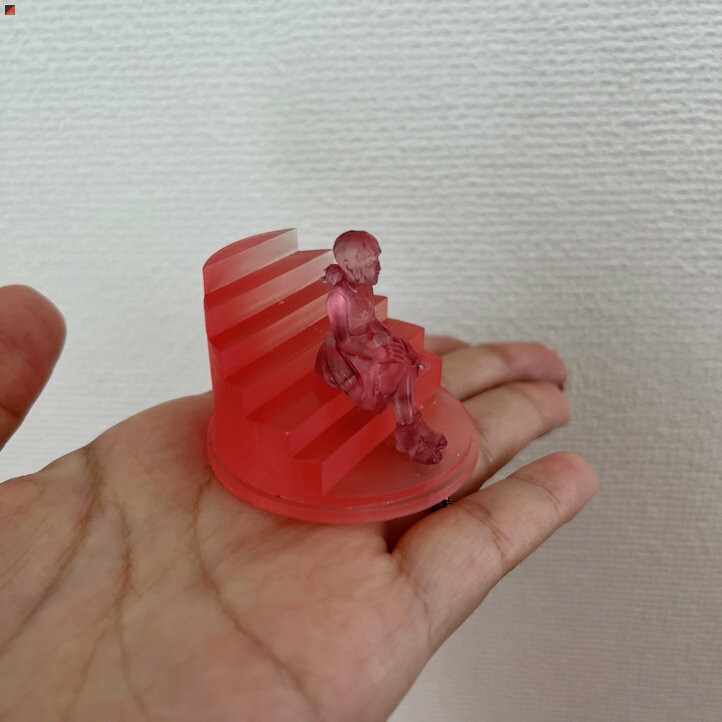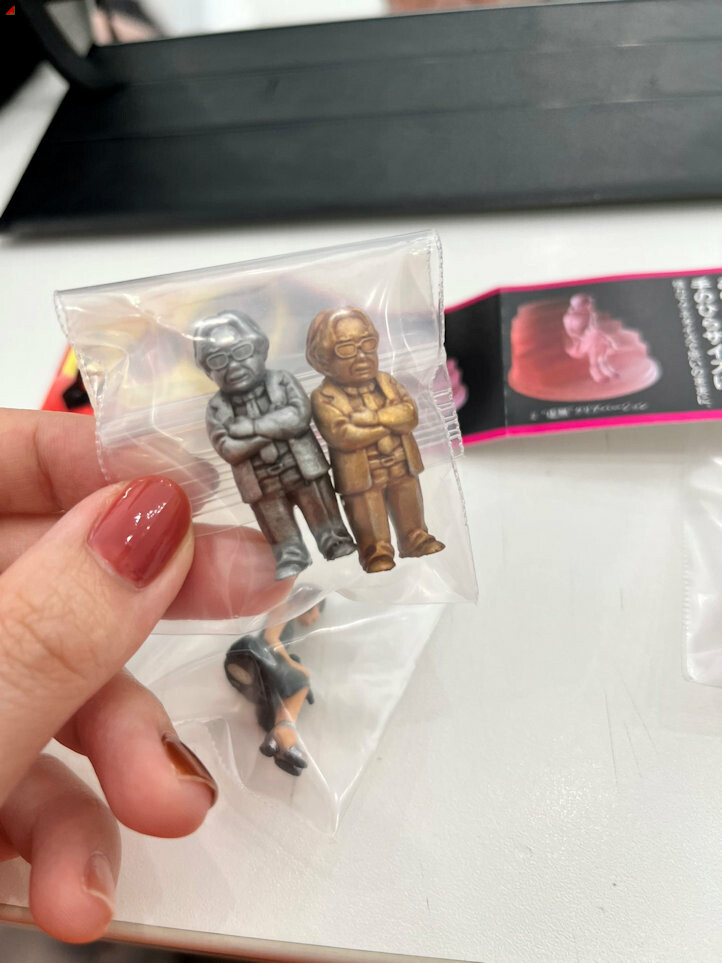 事務所に行ったら
謎のガチャガチャ届いてたww
自分のやつもそうだけど
金の康と銀の康www
なんなんw pic.twitter.com/VZW54EUiQi

— 高橋みなみ (@taka4848mina) April 9, 2022