AKBINGO! THE FINAL – Graduations and New Starts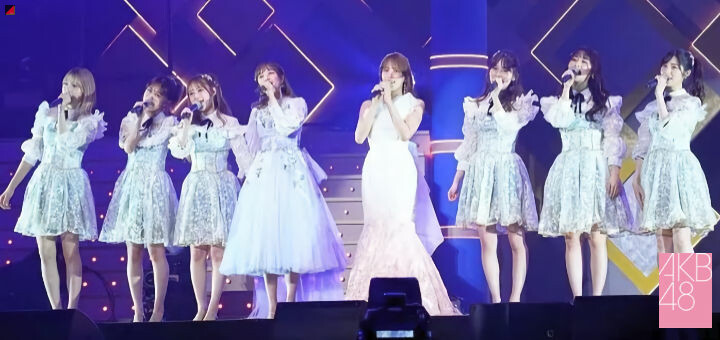 #AKB48 – The Japanese idol group AKB48 held the concert "AKB48 LIVE SHOW – AKBINGO! THE FINAL Sayonara Mouri san" on 3 April 2022 at PIA ARENA MM. The concert replaced in a condensed form the AKB48 concert weekend that was cancelled in January. With the concert, the three long-time AKB48 members Kato Rena, Iriyama Anna and Miyazaki Miho were sent off, the 8th Anniversary of Team 8 was made up for and the group's new Theater and TV program was announced.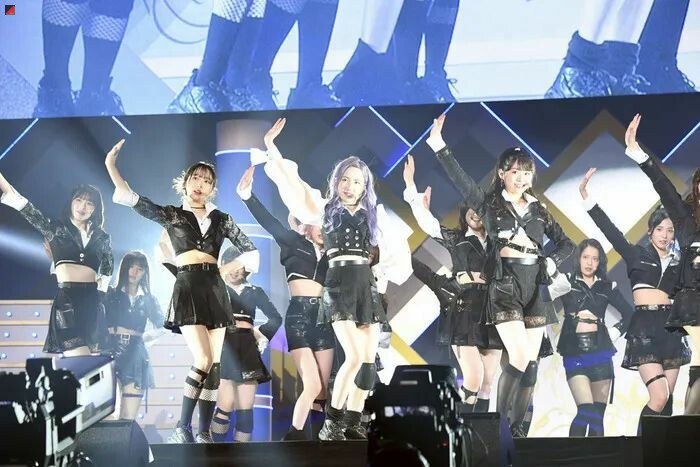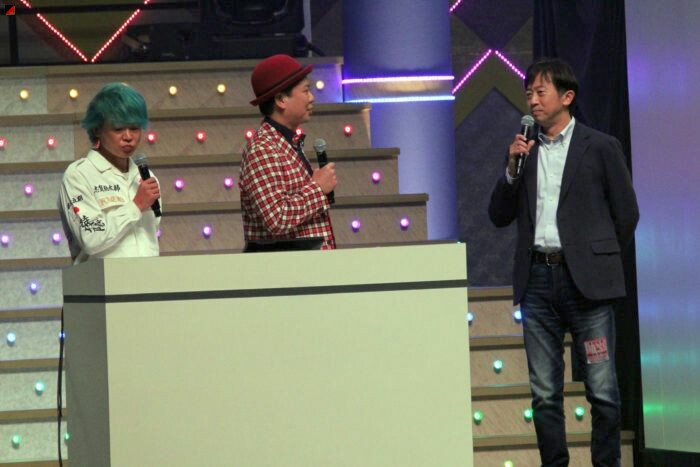 After the traditional AKB48 Overture, the group performed the title song of their upcoming 59th single "Moto Kare Desu" with Honda Hitomi as center followed by "LOVE TRIP" with Okada Nana as center. After "Oosawagi Tengoku," the game show nature of the concert became apparent as the MC team appeared on stage. The team consisted of Kashiwagi Yuki, who was one of the show stars of AKBingo! and already appeared regularly on the show in the days of AKB 1ji 59fun!, the two co-hosts Kiyoto Oomizo (Bad Boys) and Nakagawa Paradise (Woman Rush Hour) from AKBingo! as well as the long-time producer Mori Shinobu. A video featuring famous AKBingo! Games introduces the segment and selected members could showcase their variety talent in 15sec.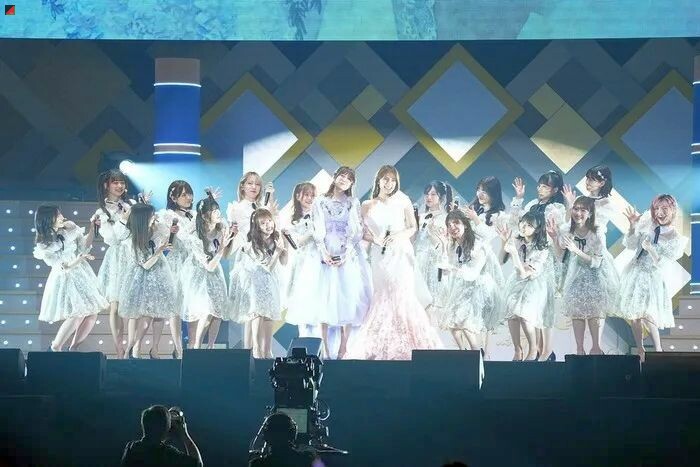 Afterwards, the 8th Anniversary of AKB48 Team 8 was celebrated. Team 8 presented well-known songs such as "47 no Suteki na Machi e" and "Yume e no Route". This was followed by another game show segment the infamous "Kuro-chan Butt Challenge" with comedian Kuro-chan as guest. Omori Maho won the game with "0 cm" and thus the center position in the TV show "AKB48 Goodbye Mr. Mouri".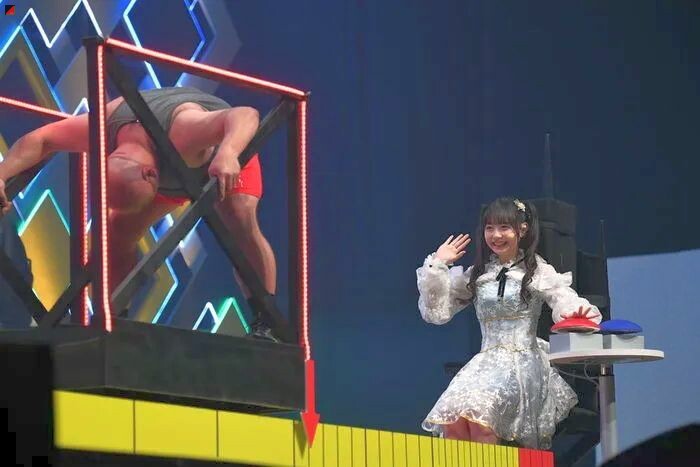 The last block of the concert was the graduation ceremony for Miyazaki Miho. The ceremony began with a solo by Miyazaki Miho of "Anata ga Ite Kureta kara" which was then joined by EX-AKB48 5th Generation members Chikano Rina, Uchida Mayumi, Sashihara Rino, Kitahara Rie and Ishida Haruka. After "Kimi ga Oshiete Kureta" and a moderation the ceremony ended with "10nen Zakura".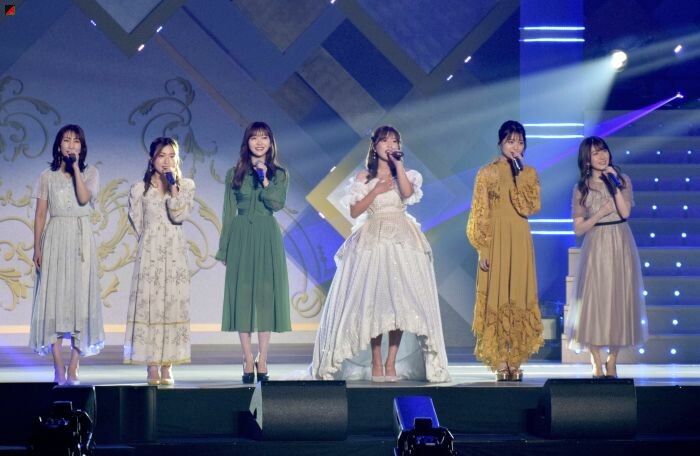 During Encore, where songs such as "RUN RUN RUN" and "GIVE ME FIVE!" were presented, the schedule for the new Theater shows was presented. The new season will start with Kuranoo Narumi Team 4 on 19 April 2022, and it was also announced that Okada Nana, who is moving to Team A, will get another solo song in the 29th single. The unusual evening then came to an end with "Bingo!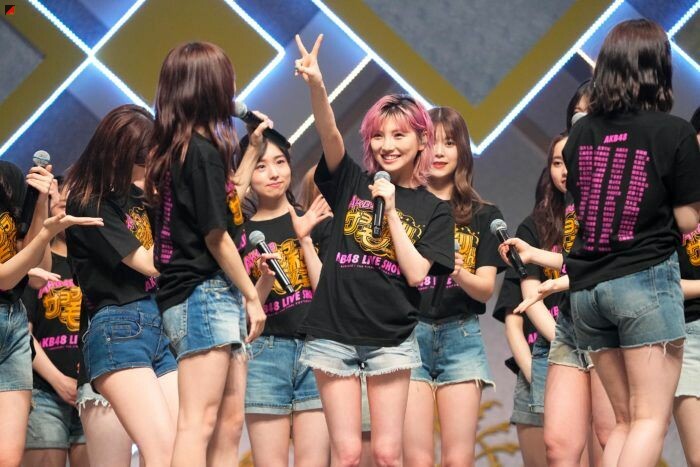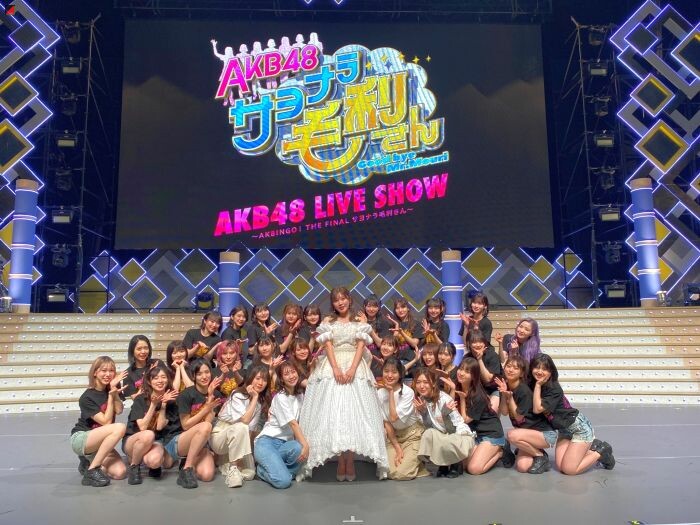 New AKB48 Theater Show:
– Mukaichi Mion Team A – 11 May 2022 – Juuryoku Sympathy
– Taguchi Manaka Team K – 25 April 2022 – Saka Agari
– Asai Nanami Team B – 29 April 2022 – Idol No Yoake
– Kuranoo Narumi Team 4 – 19 April 2022 – Thumbnail