Hinatazaka46 @Tokyo Dome from "BRODY" reprinted again
#日向坂46 – The current June 2022 issue of the Japanese idol magazine "BRODY" features a "Paint It, Happy" review of the Hinatazaka46 Tokyo Dome concert. The publisher completely underestimated the demand for the magazine, so all online stores were sold out just hours after the issue was announced, forcing the publisher to increase the initial print run. But that wasn't enough, because on the day the issue was published, magazine retailers had to send many of their customers home disappointed. The magazine was literally torn from their hands, so the publisher received many requests for reprints. The publisher has now announced that it is giving in to these requests.
The June 2022 issue brings a 42-page photo article on the "Hinatazaka46 Tokyo Dome 3rd Hinatansei" concert, with interviews with Hinatazaka46 members and much more. The magazine was published with increased circulation due to strong demand on 22 April 2022.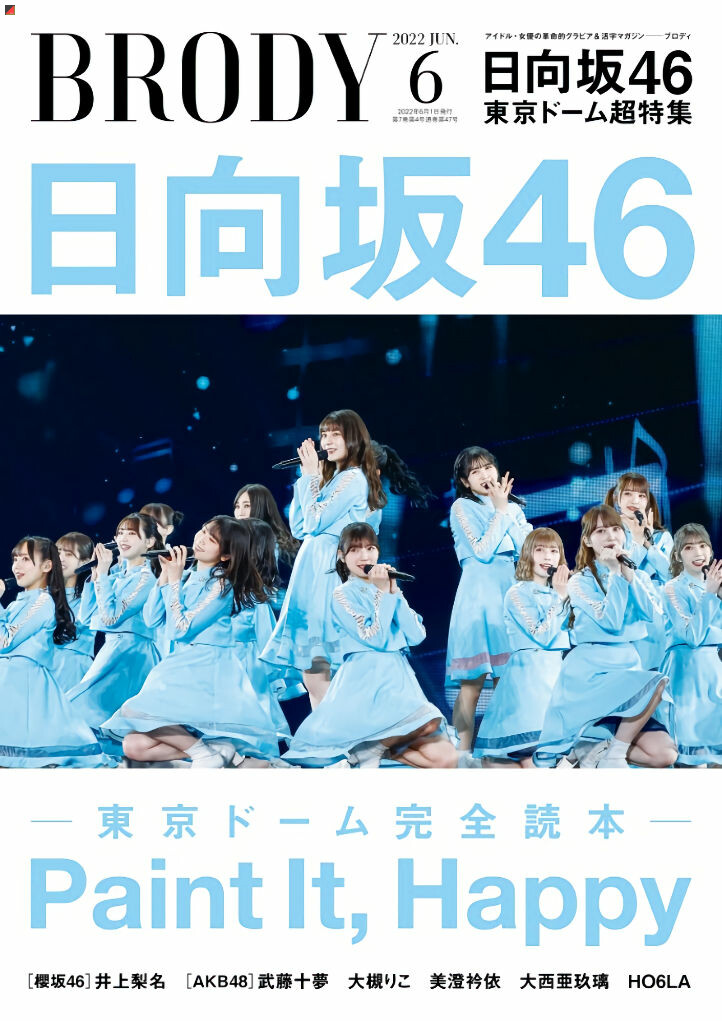 日向坂46、東京ドームライブ特集『BRODY6月号』が異例の重版 発売直後から完売する店舗続出(写真 全3枚)https://t.co/S5M4yHknLK

#日向坂46 #影山優佳 #高瀬愛奈 #高本彩花 #富田鈴花 #丹生明里 #濱岸ひより #BRODY @brody20150821 @hinatazaka46

— ORICON NEWS(オリコンニュース) (@oricon) May 13, 2022
CDJapan: