Hinatazaka46 releases new Trailer for the 2nd Documentary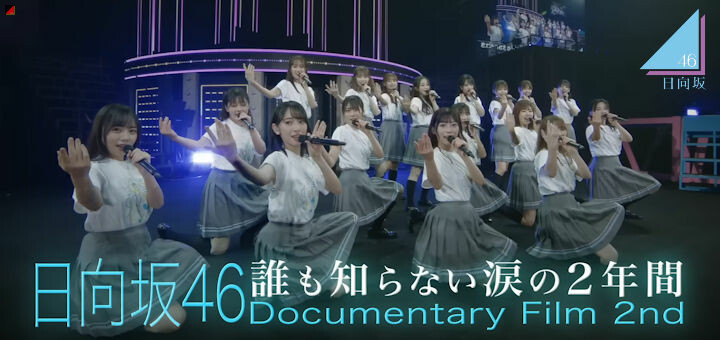 #日向坂46 – Japanese idol group Hinatazaka46 has released a new trailer for their new documentary "Kibo to Zetsubo – sono namida o daremo shiranai" (Hope and Despair – No One knows their Tears).
The team that produced the first Hinatazaka46 documentary "San-nen Me no Debut" has teamed up again to look at the time between the announcement in 2019 and the Tokyo Dome concert in 2022, a time of incredible anticipation for the members and fans of the long-awaited venue, which is unexpectedly shattered by the Corona pandemic. The Hinatazaka members, who pride themselves on their close friendship and teamwork, are suddenly torn apart and faced with an unknown situation that causes health problems for some members. Mistakes creep into otherwise perfect performances. The happy aura that characterizes the group starts to show cracks backstage. The movie will be shown in Japanese cinemas starting 8 July 2022.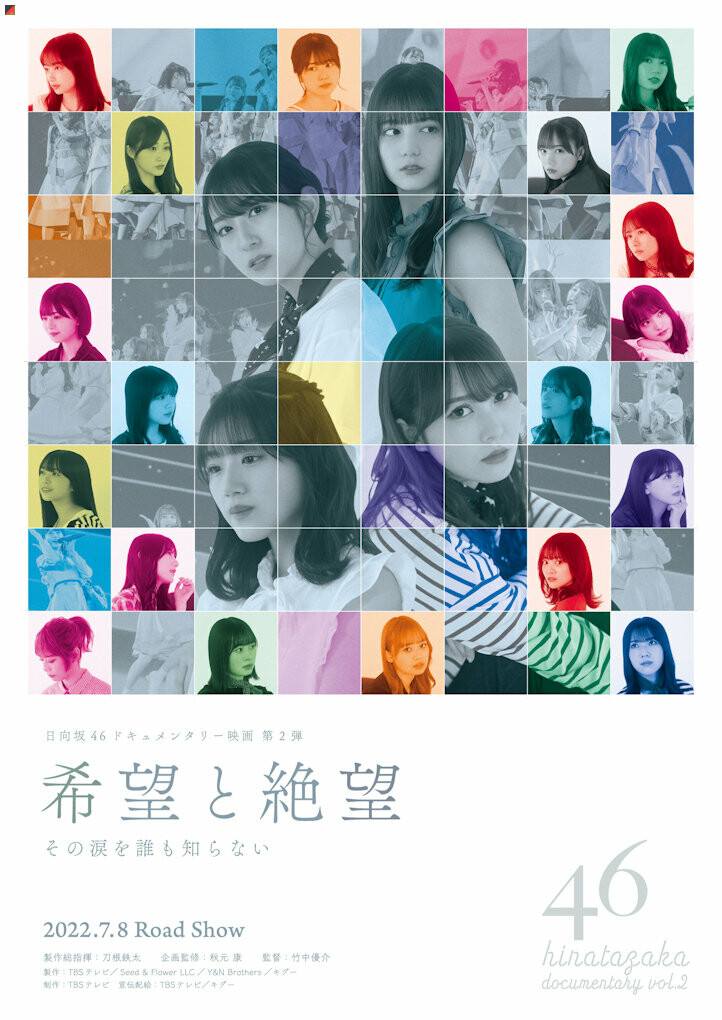 日向坂46ドキュメンタリー映画「希望と絶望」予告映像が完成しました!映画公式サイトでもご覧いただけます。https://t.co/V3u64dYERF

7月8日(金)公開🎬
よろしくお願いします!#日向坂46#日向坂46希望と絶望 pic.twitter.com/SZoxmQjkUh

— 日向坂46ドキュメンタリー映画「希望と絶望」【2022年7月8日(金)公開】 (@hinataselfdoc) June 14, 2022