ODDTaxi Stage Play postponed due to COVID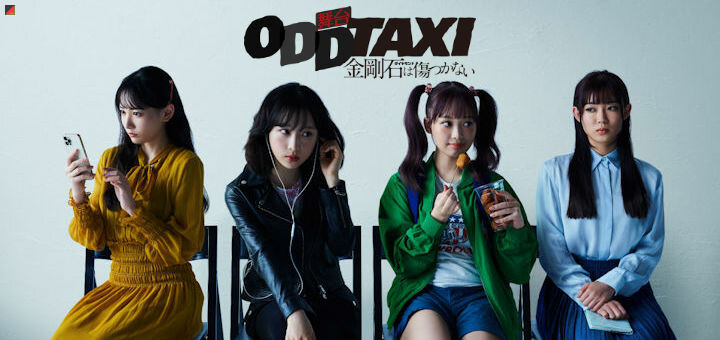 #小栗有以, #AKB48, #濱岸ひより, #日向坂46, #ノイミー, #鈴木瞳美 – Several cases of COVID-19 have occurred among the staff of the stage adaptation "ODDTAXI Diamond wa kizutsukanai". For this reason, the management has decided to cancel all performances. They are now looking for a new date.
In a world full of human-like animals, an audition for the new idol group Mystery Kiss will be held in 2019. Three girls, Nikaidо Rui (Oguri Yui, AKB48), Wadagaki Sakura (Hamagishi Hiyori, Hinatazaka46) and Ichimura Shiho (Suzuki Hitomi, ≠ME) are chosen to be members of Mystery Kiss. Unmotivated producers, disturbing SNS and quarrels prevail backstage. And Mitsuya Yuki (Yamaguchi Nonoka, EX-E-Girls), who failed the audition, has dreams of her own.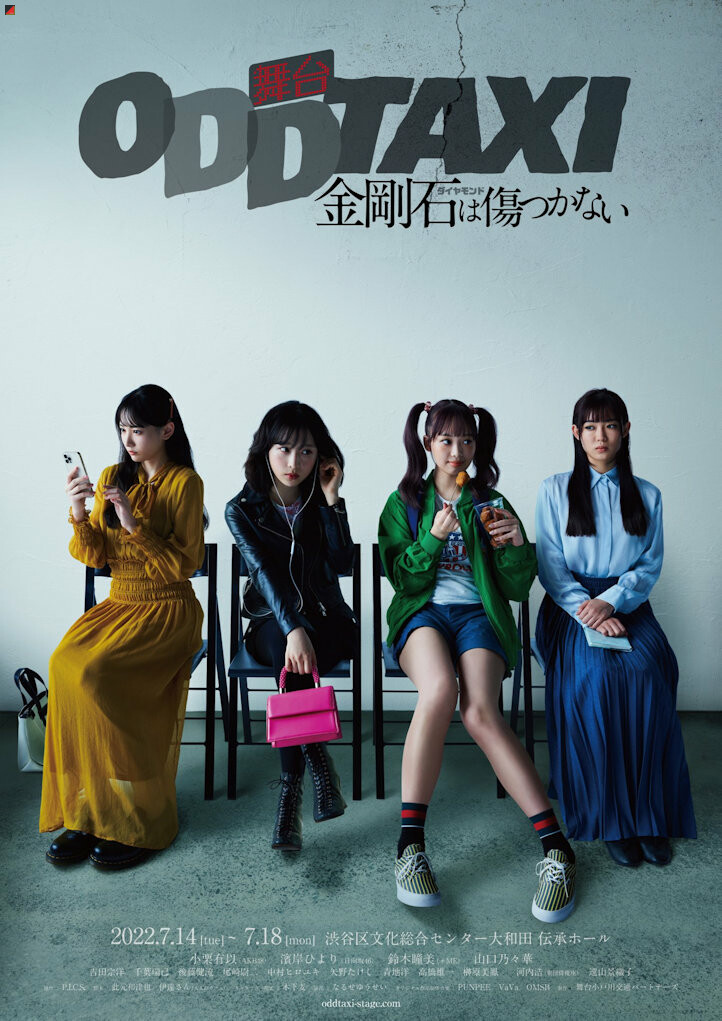 Mystery Kiss
---
⚠️公演中止のお知らせ⚠️
ご一読くださいませ。
必ずや延期公演を上演します!!https://t.co/Y6ChD3yqyI#odd_stage #舞台オッドタクシー pic.twitter.com/kIEHXe91A8

— 舞台「オッドタクシー 金剛石は傷つかない」 (@oddtaxithestage) July 9, 2022