ODDTaxi Stage Play announced new Dates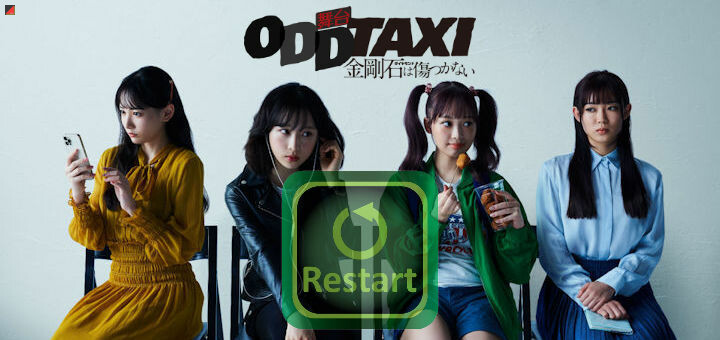 #小栗有以, #AKB48, #濱岸ひより, #日向坂46, #ノイミー, #鈴木瞳美 – The management of the theatrical adaptation "ODDTAXI Diamond wa kizutsukanai" has searched for and found new dates after the stage play had to be postponed due to COVID-19 cases. The play will now run at Otemachi Mitsui Hall, Tokyo, on 25 to 31 January 2023, and at COOL JAPAN PARK OSAKA TT Hall, Osaka, on 4 and 5 February 2023. Ticket sales have started.
In a world full of human-like animals, auditions for the new idol group Mystery Kiss will take place in 2019. Three girls, Nikaidо Rui (Oguri Yui, AKB48), Wadagaki Sakura (Hamagishi Hiyori, Hinatazaka46), and Ichimura Shiho (Suzuki Hitomi, ≠ME) are chosen to be members of Mystery Kiss. Unmotivated producers, disturbing SNS and quarrels prevail backstage. And Mitsuya Yuki (Yamaguchi Nonoka, EX-E-Girls), who failed the audition, has dreams of her own.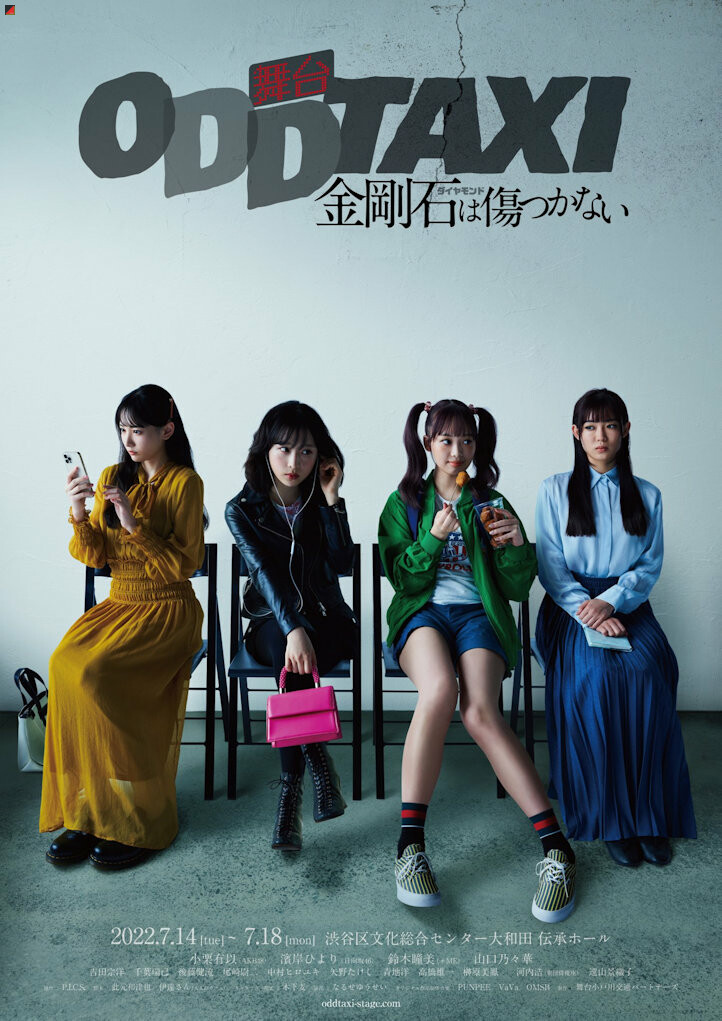 Mystery Kiss
---
💎 💎 💎 💎 💎 💎#舞台オッドタクシー
金剛石(ダイヤモンド)は傷つかない
2023年1月より公演決定!

💎 💎 💎 💎 💎 💎

💖二階堂ルイ役 #小栗有以(AKB48)
💜和田垣さくら役 #濱岸ひより(日向坂46)
💛市村しほ役 #鈴木瞳美(≠ME)
💙三矢ユキ役 #山口乃々華#odd_stage pic.twitter.com/U8BFARraqp

— 舞台「オッドタクシー 金剛石は傷つかない」 (@oddtaxithestage) November 11, 2022