Members of "Boku Ga Mitakatta Aozora" introduced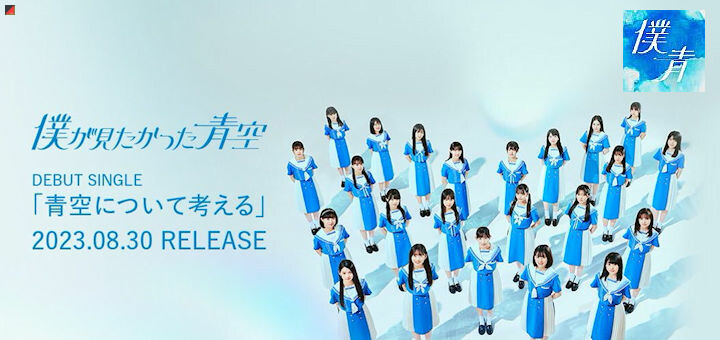 #僕見たかった青空, #八木仁愛 – Akimoto Yasushi's new Japanese idol group "Boku ga Mitakatta Aozora" in short BokuAo has introduced its 23 members at a press conference on 15 June 2023 at Zepp Diver City Tokyo. Furthermore, the debut single "Aozora ni Tsuite Kangaeru" was announced for 30 August 2023. Yagi Toa will take the center position of the single. Also, the group will perform at Tokyo Idol Festival 2023 on 6 August 2023.
Producer of the group Akimoto Yasushi has announced "Boku ga Mitakatta Aozora" as the official rival of the idol group Nogizaka46. However, fans of Nogizaka46 sister group Hinatazaka46, which like Nogizaka46 is also produced by Akimoto Yasushi, politely put, reacted irritated because the concept of "Boku ga Mitakatta Aozora" is very similar to Hinatazaka46.
Boku ga Mitakatta Aozora Homepage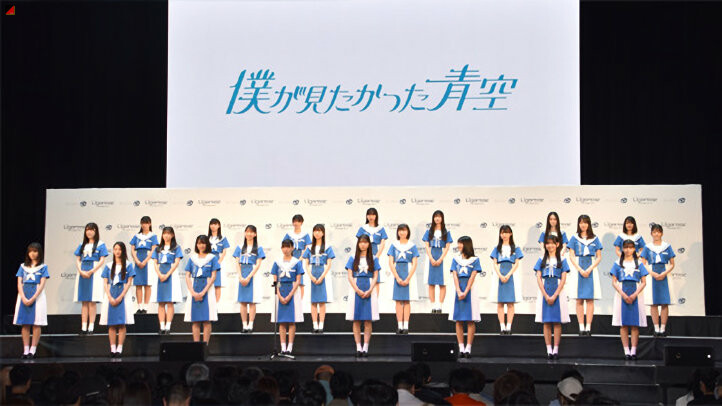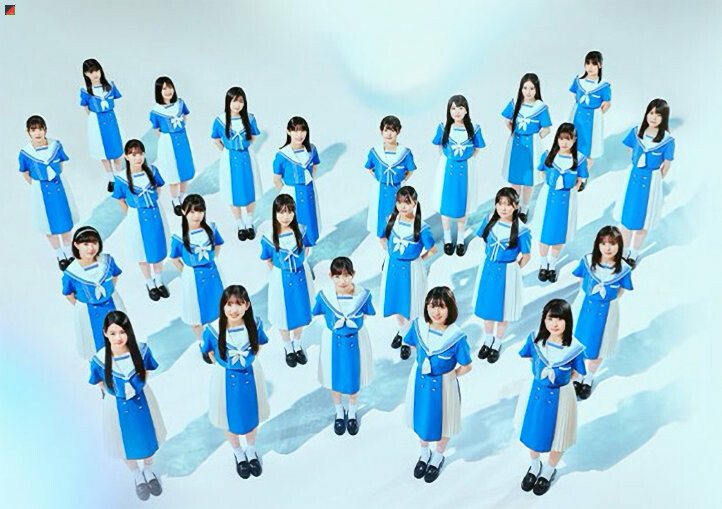 Mitglieder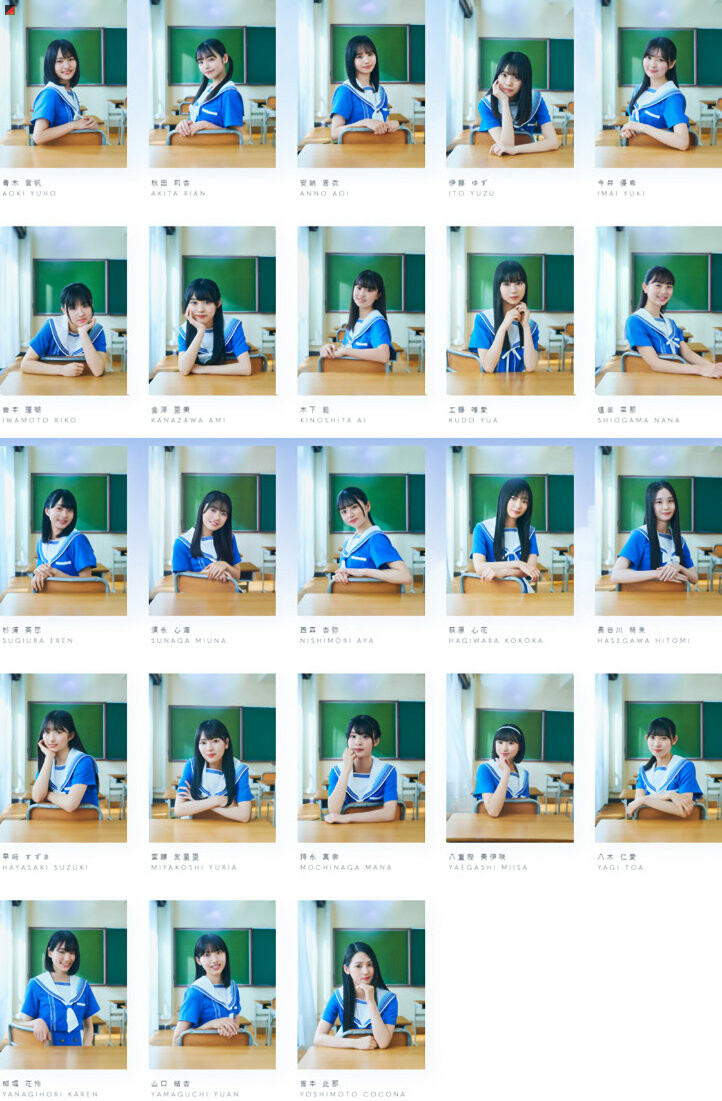 Aoki Yuho – 青木宙帆 – Okinawa – 20
Akita Rian – 秋田莉杏 – Hyogo – 15
Anno Aoi – 安納蒼衣 – Saitama – 16
Ito Yuzu – 伊藤ゆず – Chiba – 21
Imai Yuki – 今井優希 – Aichi – 17
Iwamoto Riko – 岩本理瑚 – Tokyo – 15
Kanazawa Ami – 金澤亜美 – Kanagawa – 16
Kinoshita Ai – 木下藍 – Tokyo – 13
Kudo Yua – 工藤唯愛 – Hokkaido – 13
Shiogama Nana – 塩釜菜那 – Kagoshima – 20
Sugiura Eren – 杉浦英恋 – Aichi – 15
Sunaga Miuna – 須永心海 – Saitama – 18
Nishimori Aya – 西森杏弥 – Kochi – 19
Hagiwara Kokoka – 萩原心花 – Shizuoka – 17
Hasegawa Hitomi – 長谷川稀未 Saitama – 20
Hayasaki Suzuki – 早﨑すずき Tokyo – 18
Miyakoshi Yuria – 宮腰友里亜 Fukui – 18
Mochinaga Mana – 持永真奈 – Tokyo – 19
Yaegashi Miisa – 八重樫美伊咲 – Miyagi – 13
Yagi Toa – 八木仁愛 – Hyogo – 16
Yanagihori Karen – 柳堀花怜 – Tokyo – 17
Yamaguchi Yuan – 山口結杏 – Hyogo – 18
Yoshimoto Cocona – 吉本此那 – Ishikawa – 17
CDJapan