HKT48 announced Autumn Concerts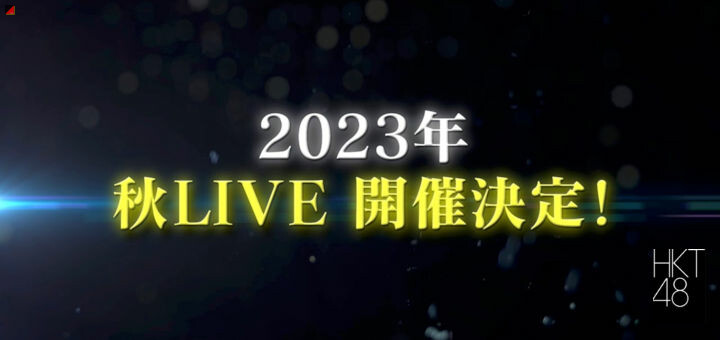 #HKT48 #運上弘菜 – Japanese idol group HKT48 has announced their upcoming concerts in autumn 2023 during their summer concert "HKT48 Summer Concert – Kimi to Iru Natsu ga Suki". Among them is the graduation concert for Unjo Hirona and the special performance for HKT48's 12th anniversary.
Furthermore, the three Kenkyuusei Yanase Reia, Izawa Miyu and Eguchi Kokoha were also promoted to full HKT48 members.
Concert Dates.
2023-10-05 Day: Zepp DiverCity (TOKYO)
2023-10-05 Night: Zepp DiverCity (TOKYO) – Unjo Hirona Graduation LIVE
2023-10-17: Zepp Haneda (TOKYO)
2023-11-26: HKT48 Theater – 12th Anniversary LIVE
2023-11-27: Zepp Fukuoka
Promotions.
Team H: Yanase Reia
Team KIV: Izawa Miyu, Eguchi Kokoha
【✨開催決定✨】
2023年 秋 HKT48 LIVEおよび12周年公演 開催決定‼️
秋LIVE初日となる2023年10月5日(木)の夜公演は運上弘菜卒業LIVEとなります😢

▼詳しくはコチラ▼https://t.co/0JCq6hdFR3 pic.twitter.com/205ad0h5SE

— HKT48 (@hkt48_official_) July 17, 2023