Nogizaka46 – Days of Emotions: See you soon!
On 23 February 2019 the third day of the "7th Year Birthday LIVE" concert on the anniversary of Nogizaka46's debut took place at Kyocera Dome, Osaka.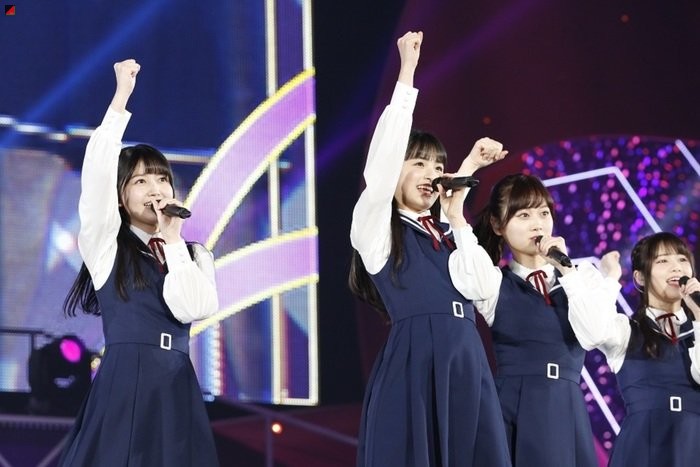 The opening numbers of the first two days were each title songs of singles, but on the third day this changed and Nogizaka46 dedicated the day to the future of Nogizaka46 with the first own performance of the third generation who joined Nogizaka46 in 2016. With the first track "Sanbanme no Kaze" (The Third Wind), which can be found on the 17th single "Influenzer", presented by the third generation, a fresh wind was blown through the arena. On the title track of the 18th single "Nigemizu", which was shown on the middle stage, the two original centers of the third generation Ozono Momoko and Yoda Yuki were again centers. Yoda Yuki used to say: "I had the feeling my heart had stopped when I became Center".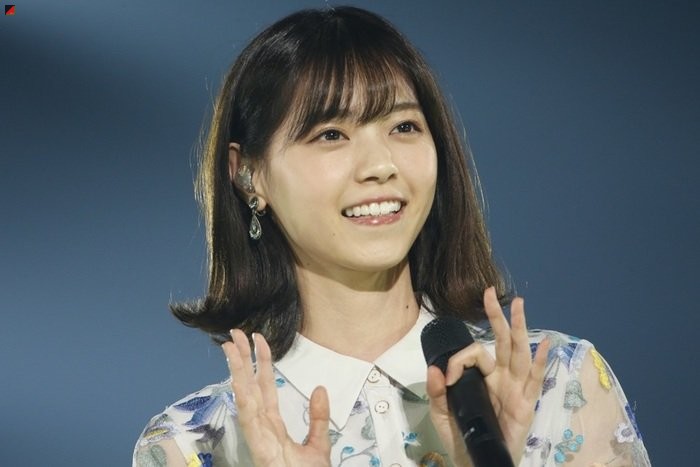 After Nishino Nanase had performed surprisingly on the first two days, many spectators of the third day also hoped for a surprise performance. When finally the intro to her solo song "Tsuribori" was played, it became strangely quiet in the arena. When Nishino Nanase also appeared on the third day, the joy of the fans broke free and cheers made the Dome tremble.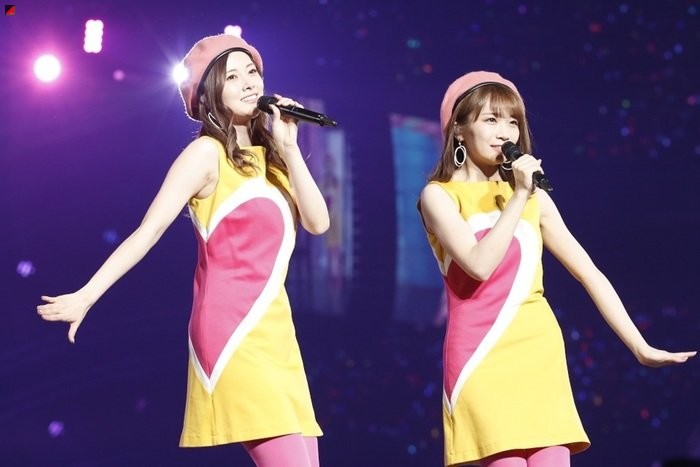 The third day presented only a few title songs. It was characterized by songs of the UNDER members, the 2nd and 3rd generation and many units, where the members themselves arranged the presentation with variety interludes. And as the day before, the closing moderation was interrupted during the encore by an announcement of the "Nogizaka46 Manatsu no Zengoku Tour 2019".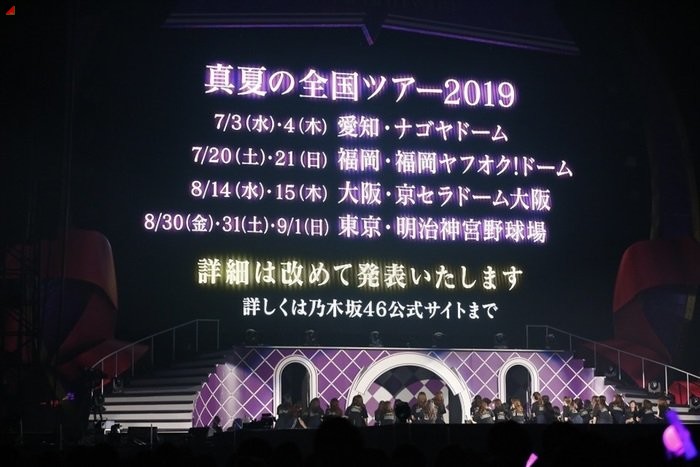 With this the third day came to an end and the anticipation of meeting again soon during the tour is great amongst fans, but one last sad duty remains for the fourth and last day with the graduation of Nishino Nanase.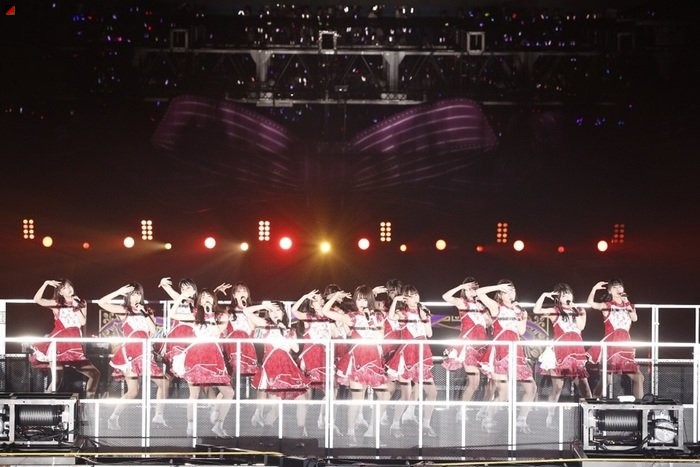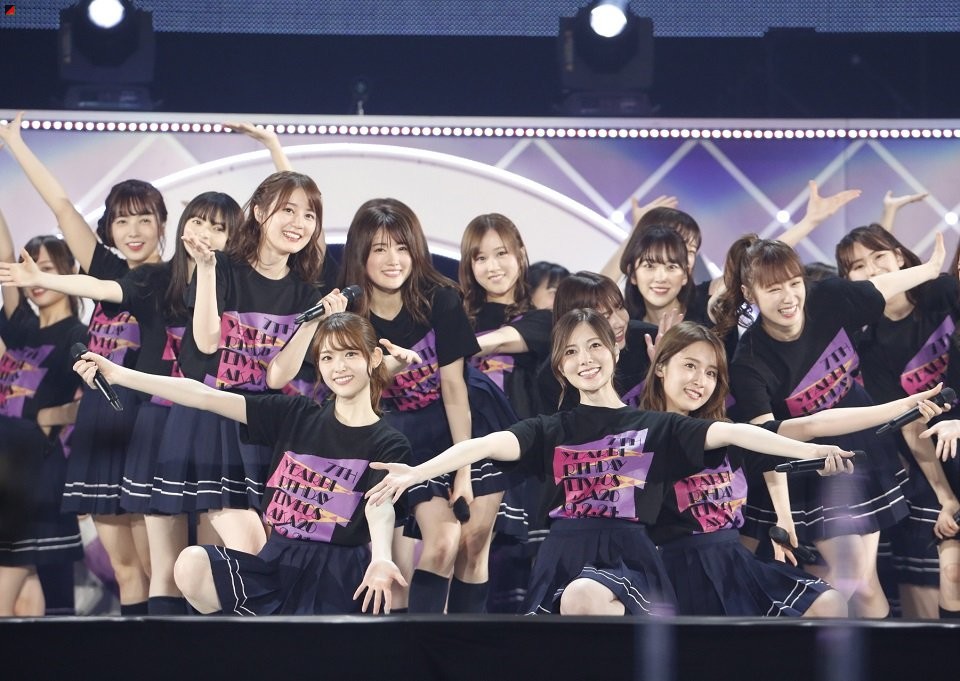 TokyoPopOnline – Nogizaka46 7th YEAR BIRTHDAY LIVE Day 3
Setlist: