Shinoda Mariko in Kurosawas "Yoidore tenshi"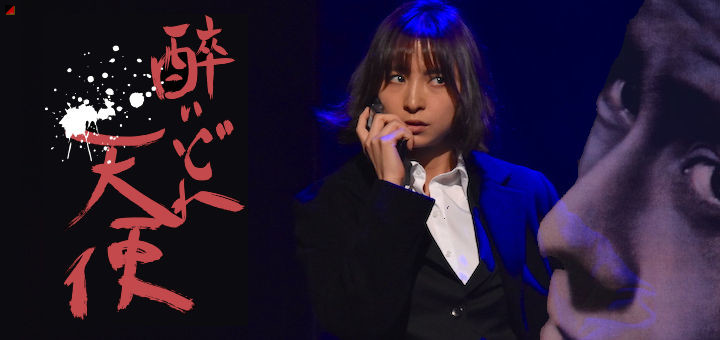 The cooperation of Kurosawa Akira and Mifune Toshiro in movies is legendary, which is especially true for their first movie together "Yoidore tenshi" (Drunken Angel). A few years ago, a script by Kurosawa for a forgotten stage adaptation of "Yoidore tenshi" was found in the archives by Mifune Production. The script shows how Kurosawa realizes the conflicts of people in the chaotic post-war period in his powerful and innovative worldview with the raw but sensitive performance of Toshiro Mifune in the narrow restrictions of a stage.
EX-AKB48 member Shinoda Mariko plays the dancer Nanae, girlfriend of the Yakuza Matsunaga. Matsunaga is treated by an alcoholic Doctor Sanada after a shooting incident, who diagnoses him with tuberculosis. Matsunaga goes to Sanada for treatment until his EX-boss Okada is released from prison. The play will be performed at Meijiza, Tokyo, from 3 to 20 September 2021, and at Shinkabukiza, Osaka, from 1 to 11 October 2021.