Yokoyama Yui announced Graduation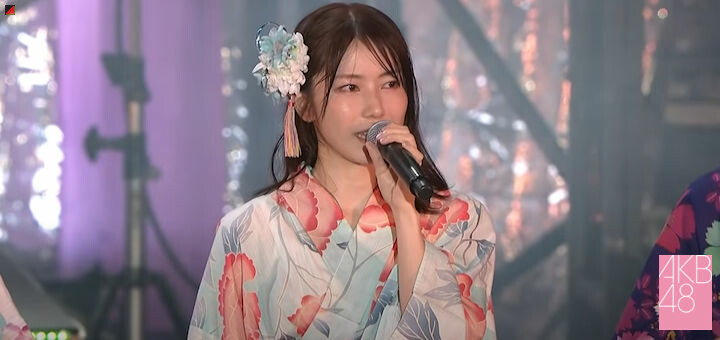 #AKB48, #横山由依 – AKB48 Team A member and EX-Sokantouku Yokoyama Yui announced her graduation from the group on 12 September 2021 during the "MX Natsu Matsuri AKB48 2021 Saigo no Summer Party" performance. Her graduation performance will be held on 9 December 2021 in the AKB48 Theater. The date for her graduation concert is yet to be announced.
Yokoyama Yui belongs to the 9th generation of AKB48. After her debut in 2010, she became a Team K member and later transferred to Team A. She was given a Kennin position for a short period of time with NMB48 Team N. Later, she was appointed by EX-AKB48 member and first AKB48 Sokantouko Takahashi Minami as her successor. She handed over her position as Sokantouku to Mukaichi Mion in 2019.
ゆいはん卒業発表。
これがあったから17LIVEでも配信が決まったのかな?#AKBサマパ #横山由依 pic.twitter.com/XU8u6nuKur

— サク🍎🌱 (@sk____38) September 12, 2021
During my stay-home period, I joined Higashiichi Atsunori's online gathering and learned how to edit and make MVs. I had directed the MV for the song "Tsuki to Mizukagami" on YouTube, and one of the staff members who knew about it asked me if I would like to#横山由依 #AKB48 pic.twitter.com/c3k9hP7qtu

— レン (@renveiro39) September 12, 2021