NGT48 announced 7th Single for Christmas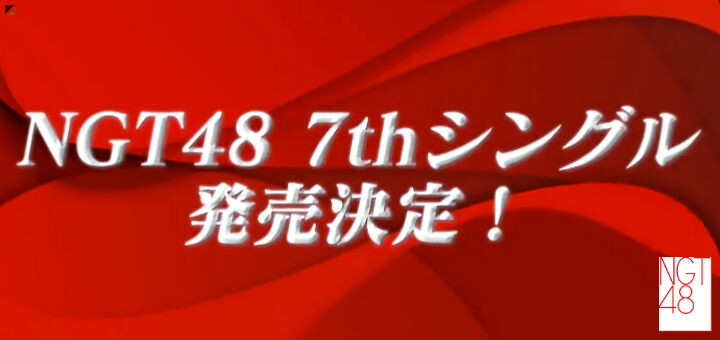 #NGT48, #小越春花 – Japanese idol group NGT48 has announced their 7th single. Center this time is NGT48 member 2nd Generation Ogoe Haruka. The single will be released in four versions on 22 December 2021.
Senbatsu
Oguma Tsugumi, Seiji Reina, Nakai Rika, Nakamura Ayuka, Nara Miharu, Nishigata Marina, Homma Hinata, Ando Chikana, Sato Kairi, Tsushima Yunako, Fujisaki Miyu, Otsuka Nanami, Ogoe Haruka, Kawagoe Saaya, Furutate Aoi, Morohashi Hinata.
Track List
CD: (Type-A, B; Niigata Edition; Theater Edition)
M1: Title song
M2AN: TBA
M2B: TBA
M2T: TBA
DVD: (Type-A, B)
D1: Title song MV
D2: M2A MV
【お知らせ💿】

/
NGT48 7thシングル発売決定✨
発売日は12月22日です!
\https://t.co/daPD6KRg0g#NGT48 pic.twitter.com/RlZJqHPKvx

— official_NGT48 (@official_NGT48) October 30, 2021
CDJapan: