STU48 announced 8th Single with Triangle Center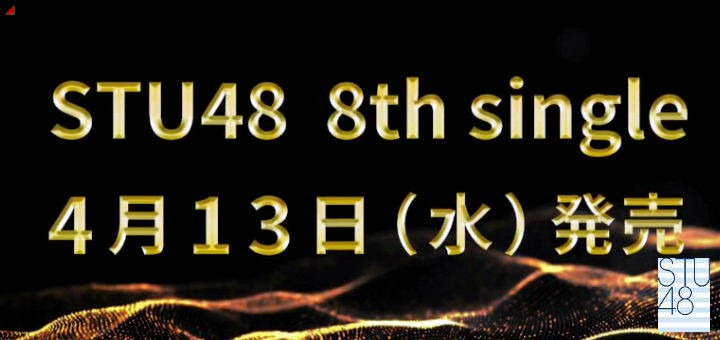 #STU48 – Japanese idol group STU48 has announced their eighth single. The formation of the title song includes an unusual triangle center consisting of the three members Ishida Chiho, Takino Yumiko and Nakamura Mai. That is, the three members will alternate on the center position depending on the performance or event. The single will be released on 13 April 2022.
Senbatsu: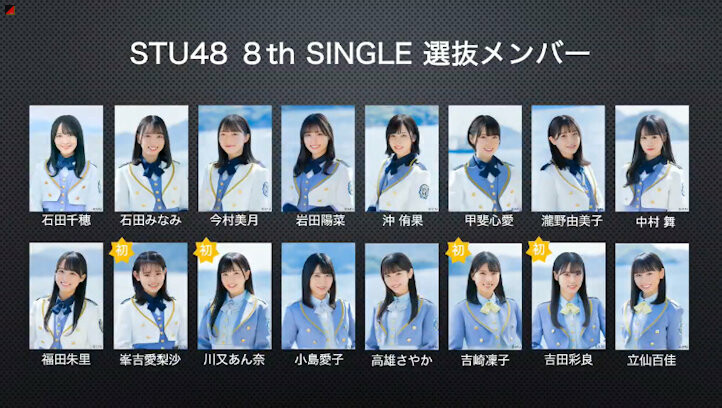 Ishida Chiho (Center), Ishida Minami, Imamura Mitsuki, Iwata Hina, Oki Yuka, Kai Kokoa, Takino Yumiko (Center), Nakamura Mai (Center),
Fukuda Akari, Mineyoshi Arisa (First time), Kawamata Anna (First time), Kojima Aiko, Takao Sayaka, Yoshizaki Rinko (First time), Yoshida Sara (First time), Rissen Momoka.